AD Gifted – We were given a three-hour boat hire for the purpose of this blog post – Review Goboat Kingston
For Monkey's birthday, we were invited by GoBoat London to spend some time on the river Thames in Kingston. We have been lucky enough to work with them before when we took a trip along the canals in Paddington during Spring 2019.  GoBoat London currently has two locations in London and I was interested to see how the two experiences compared.

Who are GoBoat London?
If you have not heard of GoBoat before then they operate eco-friendly picnic boats that you can captain yourself without the need for any previous experience. With hires of 1, 2, or 3 hours they make the perfect activity to enjoy with kids. We drove to Kingston Upon Thames which is only a short car ride from where we live. The GoBoat mooring is on Riverside Walk just in front of Bishop Palace House. There are several car parks nearby, although you do need to be careful of on-road parking as many locations are limited to 2 hours. We opted for the NCP which is a short ten-minute walk away.
On Riverside Walk, there are a couple of cafes and bars close by which are the nearest toilets. In the current environment, many of these places are closed. So we took a travel potty on the boat with us for the youngest member of the family. For emergencies. You need to arrive fifteen minutes before your departure time to get signed in. During the sign-in process, I was given some life jackets for the boys and asked to confirm that we do not have any COVID like symptoms.  Before being allowed on the boat. As we were doing this the boat we were going to skippering was brought to the dock and thoroughly cleaned.
No previous experience necessary
Once on the boat, we were shown how to operate it, what to do if we got into trouble and where the additional equipment is stored. Each boat has extra life vests and a ring stored in the back of the boat. Our instructor also explained what to do if we got any weed stuck in the motor. Children under 18 are not allowed to steer the boat. Although both boys say with hubby at various points in the ride and pretended. Kipper especially enjoyed this.
The Thames is very wide and a completely different experience from our Paddington trip. You need to keep an eye out for people fishing, swimming because it is so hot at the moment, paddle boarders and other boats. But there is so much room it is easy to do. Plus most boats should be following the rules of the river and keeping to the right. We had a three-hour slot between 1 pm and 4 pm.
Our ride up the Thames
You are also given a map of the river on a clipboard. It gives you a rough indication of how long it takes to get back to base camp. In one direction you can go to Hampton Court Palace which is about an hour each way, and on the other up towards Teddington which is about half an hour each way. Since we had the boat for three hours we opted to do both trips. Going in the direction of the Palace first. Watching the palace coming into sight was probably my favorite part of the trip.
There are a couple of Islands in the river that are fun to navigate around. Plus we loved seeing all the riverside properties and dreaming about owning one for ourselves. There were also a lot of swans, Canadian geese, and ducks always grateful for a little tip bit. The boys enjoyed going under the bridges. It was extremely hot when we visited so we did stop underneath them for a little while to get some much-needed shade. The boats do not have canopies which would be my only suggestion. As although it was cooler on the river we did really need the cover on the day we visited.
In the middle of the GoBoat, there is a large picnic table which we filled with our lunch. Understandably they do limit the amount of alcohol you can take onto the boat with the captain not drinking anything. But that is the only limit and we had quite a feast while riding up and down the river.
Our conclusion – Review GoBoat Kingston
We all had a great time on the river with GoBoat and would highly recommend a visit. It has reminded us to look into having a  little break on the Norfolk Broads no Kipper is that bit older. Since we found the experience very relaxing.  GoBoats operate throughout the week with peak times at the weekend. Prices are per boat which will take up to eight people and start at £79 for an hour going up to £139 for three hours. At the moment because of COVID, all eight people need to be from the same household.   You can find out more and book online here.
Read our review of GoBoat Paddington here:
Review: GoBoat London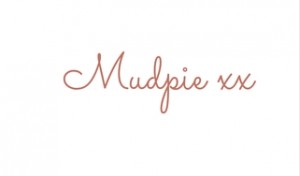 If you've liked this post please follow me on my social media channels:
Mudpie Fridays: Twitter | Instagram | Facebook | Pinterest | LinkedIn
Review GoBoat Kingston