AD Presstrip – We were invited to stay at Croyde Bay Resort for the purpose of this review.
Croyde Bay Resort Review. For our first mini-break since the easing of lockdown, we travelled to North Devon to stay for four nights at the Croyde Bay Resort. Which is situated a stone's throw from the bay itself. I am not sure you could get any better from a location perspective. And although the location is perfect there is a lot more to this resort than just its proximity to the beach. Without a doubt, we will be returning, as we left wishing we could stay for the rest of the week.
Croyde Bay Resort consists of a hotel, self-catering holiday cottages and also some self-catering lodges. Meaning there is a lot of choices and something for everyone and party size. We stayed in a four-bedroom lodge which is designed to sleep eight. They also have easily accessible lodges with ramps and the ability for pet stays where you can bring your dog.
Our Accommodation – 4 Bedroom Lodge
There are twenty-eight lodges on the resort, most of them are three-bedroom ones which will sleep six. There are four which are four-bed and will sleep eight. To say these are on the large size is probably a bit of an understatement. I do not think I have ever stayed in a self-catering lodge like this with so much room and with such a modern stylish feel.
There is an open plan living area at the front of the lodge which includes a large lounge area with two full-sized sofas and a flat-screen TV (with Netflix). A fully equipped kitchen including a full-size dishwasher, washing machine, fridge and freezer. Plus plenty of cupboard space and a rather snazzy microwave. Next to the kitchen there a dining table which will seat eight. Leading out through double patio doors there is a large veranda.
Outside Space
The veranda also has its own seating area with chairs and stools so that it would accommodate eight outside if needed. It was hot and sunny while we were there. And on returning Saturday from the beach we also noticed that the staff had popped an umbrella out for us. It is perfect for eating alfresco. Plus there is plenty of room to dry wetsuits and swimwear as well as store the kid's boards.
The lodge had four bedrooms, three twin rooms and one double. Two of the twin rooms have slightly smaller beds which are for children up to the age of 12. When I read this on the website I did wonder if they would be tiny. But to my untrained eye, they didn't look much different maybe a little narrow. There is a large family bathroom which had a full-size bath and shower. One of the things I am not keen on is generally there is a  lack of storage in the bathroom. But this one had plenty at the end of the bath.
Master Bedroom
There is also a master bedroom with its own ensuite and a large walk-in wardrobe.  I was extremely impressed with the storage throughout the lodge. Each bedroom had its own set of draws and wardrobe with more than enough space for a week or even two. Plus next to the front door there was a unit to store beach stuff, shoes and anything else you wanted. Which is great when you are travelling with kids as there is always so much stuff!
Not that we needed the heating when we visited but there are radiators throughout operated by a thermostat in the main living area. Meaning that you can visit in the cooler months quite easily. Although the concept may not be unique I personally have not experienced accommodation to this quality and size elsewhere.
The Facilities at Croyde Bay Resort
When we visited due to the pandemic certain facilities were not operating. This meant that we could not make use of the indoor pool or spa. However, the pool did look gorgeous and it is nice to have something to use if the weather isn't great.  The resort also has a number of outside activities which they have increased in number because of the pandemic. These included pitch and put, crazy golf, an outside play area, tennis, table tennis, boules, corn toss and table football.
It meant that the boys always had something to do. They especially liked the boules which were right outside our lodge. Meaning that hubby and I could enjoy a drink on the veranda while they played. And of course, the play area was also a hit. Near each outside activity, there was a little hut which housed things like golf clubs etc and a sanitising station. To help keep you and the equipment as clean as possible. During our stay, I quite often saw staff walking around with cleaning products giving things a wipe down.
Bar & Restaurant
There is also a bar and restaurant on site. When we visited it was possible to eat in the restaurant but you did need to book a timed slot. Because of the pandemic, they have removed a lot of the tables and chairs leaving plenty of space between the remaining ones. There is a clear one-way route around the restaurant which is marked on the floor. You order your food yourself via an app and then they deliver it to a small side table next to yours so you can help yourself. Drinks are ordered from the bar directly.
It is also possible to order from the same menu for pick up which I think is a nice touch and a clever way of doing things. As there is a Q code available in the lodge which you scan to access the app. From here you can place your order and then you will get notification of when the order is ready.  It is also possible to do the same thing for breakfast.
We ate in the restaurant one night during our visit. The staff all had protective masks or visors on and were extremely helpful and polite. The menu options for adults and children are what I would call good pub fare and priced accordingly. We opted for steaks and the children for chicken nuggets and chips. You can tailor the sides to meet your requirements which is great for fussy eaters. I particularly enjoyed the steak that I ordered.
Tables need to be booked in advance in the current environment. The staff did a wonderful job under difficult circumstances and thoroughly cleaned between settings. I was very impressed with the whole set up.
Location of Croyde Bay Resort
The proximity of the beach is amazing. Literally you walk out the end of the resort and across some dunes and you are on the beach. It is ideal when holidaying with little ones. Or super keen surfers that want to catch the tide first thing in the morning. Plus it is very handy for watching the sun go down. As beautiful as Croyde Bay is and we would happily spend every day of our break there. It is important to note there are a number of other beaches close by too including Woolcombe and Saunton Sands which less than a ten-minute drive away.
We also walked into Crodye Village which is easy to do so. Opting to use the footpaths around the back of the resort and not the road. It took between ten and fifteen minutes. The village is lovely and has a great ice cream shop and several places to get food. Plus there is May Cottage which does a lovely cream tea.
When we visited we went to Ilfracombe to go on a boat trip out to Lundy Island which I also recommend. There are several different tour operators offering a wide variety of different trips. We managed to see seals, puffing and dolphins on our trip. I have written a blog post all about our experience – A trip to Lundy Island.
Conclusions – Croyde Bay Resort Review
We had a fantastic stay at Croyde Bay Resort and without doubt, we will be returning. The boys really did not want to leave and we felt the same. It was the perfect break and allowed us some much-needed quality time as a family unit. Something despite spending lots of time together over the last months we have struggled with. Just like many full time working parents with young children we have struggled to get the balance between work, homeschooling and family time right. Croyde Bay Resort helped to give our family back that balance.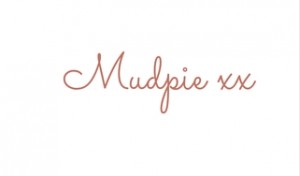 If you've liked this post please follow me on my social media channels:
Mudpie Fridays: Twitter | Instagram | Facebook | Pinterest | LinkedIn
Croyde Bay Resort Review