AD – This blog post Review MAOAMs Hub of Mischief for Conquering Boredom is a sponsored post, I have been compensated for my time.
MAOAMs Hub of Mischief – I don't know about you, but I am fast running out of ideas of things to do with the boys. And with the long Summer holiday stretching out in front of us, I am a little worried as to how I am going to keep them entertained. Which is why I was so happy when I found out about MAOAM's Hub of Mischief.  It is packed full of ideas to keep little ones entertained and busy over the long Summer months.
In case you have not heard about MAOAM before, they are a confectionery brand which is owned by Haribo. They make brightly wrapped, appealing chewy sweets that are loved by both children and adults alike. The boy's favourites are Stripes and Joystixx, which come in a variety of fruit and cola flavours. The brand itself is full of fun and mischief which is why the Hub of Mischief fits so well.
Meet Max
Central to the Hub is Max, who you will see on all your favourite MAOAM bags. He is the maker of mischief and a fun character that the boys can relate to. He is always on the hunt for other mischief-makers. He truly believes that boredom and routine can be spiced up with simple and small mischief activities. Which, when you are a busy parent, take no time at all. To encourage the boys to get to know Max better, we have been trying out some of the ideas on the Hub, much to everyone's amusement.
April Fool's Day Pranks
One of the Hub's articles we tested out was the April Fool's Day pranks, featuring mischievous ideas ready to be used at any time of the year. I think the reason I like it so much is that the ideas are super easy to set up and they do not need lots of elaborate things to make them work. This means I can be spontaneous and not have to wait for things to turn up in the post. Or when I need to lighten the mood after the boys have been squabbling. It can also provide light relief for parents juggling the demands of working from home and homeschooling.
I simply had to try out coloured water. Getting the boys to remember to brush their teeth in the morning is a constant time drain. You would think that being eight and four they would manage it. But no, I need to nag every morning and every night. So, I used Max's idea of coloured water to motivate them to brush their teeth. They can't wait to see which colour the water is going to be today! Something that is so dramatic is so easy to set up. All you need is a cotton bud and some gel food colouring. This and details of eight other super easy pranks can be found over on the Max's April Fools blog post.
Dick & Dom's Spider Scare
This little prank got a great reaction from the boys. They often like to climb into our bed at night, so it was super easy for me to set up. All you need to do is print off a spider template, cut it out and then secure it to the inside of a lamp and wait for it to be turned on! Now, neither of the boys are particularly scared of spiders so I was really surprised by the reaction I got. Of course, they found it hilarious just as I did! If you need a little more inspiration you can see the comedy duo Dick and Dom act it out in a video on  MAOAM's Mischief Hub.
Max's Mischievous Craft Ideas
I try to break homeschooling up with doing some crafts or baking in the afternoons. It gives the boys something to look forward to and the ability to add in a little reward for a hard day's work. While we have been at home more, I have been trying to get on top of the kid's clothes. They grow so quickly and we seem to have certain items that keep multiplying all on their own. Socks being one of them! So on a dull afternoon, we set about making some sock puppets. Of course, we could have used Daddy's socks…
But with a whole bag of kiddie socks on the side, we set about making some rockers! Of course, this craft is only limited by imagination and I can see us returning to it again and again. There are also plenty of other crafts to get the kid's creative juices flowing including kite making, spider making and designing wanted posters. More can be found over on the MAOAM Mischief Hub.
Max's Magic Tricks
Monkey has a thing for magic tricks, after recently having his very own Magic Show Virtual Party, where he learnt some magic tricks himself. Keen to encourage this new-found love, I was delighted to see that the MAOAM Mischief Hub also had a post all about magic tricks. Combining magic with science, I opted to try the Mischievous Cola-Pinball Fountain. Oh, the boys' faces were priceless! All you need is a bottle of coke and a MAOAM Pinball. It's become the perfect bribery tool for getting school work done in the morning. Plus, if you decant a large bottle into several small ones, you can get a series of fountains!
There are also four other magic tricks to try your hand at. Again, including items that you are likely to have in the house such as cocktail sticks, bananas and eggs. Head over to the MAOAM Mischief Hub to find out more.
My Conclusions
I am so glad that I found the Mischief Hub, as you can see, I have already had a lot of fun with the boys,  trying out all the different activities. And, with so much other content, I can really see it helping alleviate the boredom this Summer. What activities and ideas have you got planned to keep the kids entertained? I would love to hear about them in the comments below.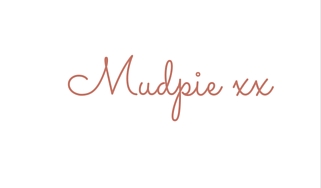 If you've liked this post please follow me on my social media channels:
Mudpie Fridays: Twitter | Instagram | Facebook | Pinterest | LinkedIn