AD Presstrip – We were invited to stay on a Narrow Boat for the purpose of this review all words and opinions are my own – Our First Stay On A Narrowboat
Our First Stay On A Narrowboat – I have always fancied trying out a  narrowboat holiday.  I remember fondly a day trip I had taken with my Uncle and Auntie in Stoke on Trent when I was a young girl. We had gone on a horse-drawn barge. I was absolutely fascinated by the captain walking the boat through the tunnel while lying on the top of the boat.  This was because the horse could not fit down the towpath. It is something that has stayed with me for over thirty years. So when we were invited to try out a canal holiday with the boys I said yes.  It was only while packing that the realisation dawned on me. Although thankful that we would not be needing to walk the boat through a tunnel.  The Captain of my rose-tinted childhood memory knew what he was doing we did not!
Picking up our Narrowboat
We picked up our 67ft narrowboat from Hilperton Marina, which is near Towbridge in Wiltshire.  Staying just two nights on the boat we had already decided to keep everything relaxed and see how we got on.  We had some rough plans of where we thought we would go. But with neither of the adults having actually skippered a narrowboat before and two little people.  We figured we would reduce stress and enjoy the time together as a family before the boys returned to school.  Not make set plans of the places we 'had' to see.
Our Narrow Boat
Named Swainson Thrush our boat will sleep up to eight people. The boatyard had set up the configuration so that there was a double bed at the steering end.  The boy's twin beds in the middle before a fully equipped galley kitchen and lounge area. It also had two bathrooms both with showers.    The boat was well appointed and had everything we needed for our stay, with both towels and bed linen provided.  The boys played a very interesting game of hiding and seek on the first night, finding storage space we didn't even know existed.     I was actually quite surprised by the amount of space on the boat.  Especially when you take into account the outside seating area at the front too.
For the majority of our stay, we actually ate on the boat only choosing to have an evening meal in a pub recommended to us by the boatyard on our second night.  There was everything we needed including a full-size oven and hob.   Being all on one level worked well for us at bedtime and since the boys were shattered from being out in the fresh air all day it meant we even had an evening to ourselves.
Learning to Skipper
You will be pleased to know that we had a full induction prior  to getting onto the boat. There were DVD videos to watch and also a technician on hand to talk us through the key things.  Plus there is a manual on board should you want to check anything. However, I do think that once you know the basics the only way you are really going to learn is through the doing.
I would be lying if I said that we were not daunted by what lay ahead of us after pulling out of the boatyard. But what I can say now is that once you have tried it, you realise there actually isn't that much that could go wrong. As long as you are sensible, follow the instructions you have been given and take it slowly. A narrowboat holiday is all about slowing down.    Was our first mooring attempt a bit hap-hazard. Did the husband run from one rope to the other trying to get it close to the bank?  Yes. Was it funny to watch? Yes! Did we learn and manage it a lot smoother by holding the middle line next time? Yes! It brings a smile to my face even now.
Navigating the waterways – Our First Stay On A Narrowboat
Once we had mastered mooring on our first night out our next challenge was navigating the waterways. Picking up a map from the boatyard we quickly learnt things to look out for on our route.  It gave us prior warning of places to moor, bridges (some of the swing variety), locks and the all-important turning points. Since we would need to turn the boat around at some point.  Yes, you heard right, turn a 67ft boat around…   I do recommend picking a map up as it was very easy to work out where you were and what was coming up.    I am sharing some other tips for your first canal boat stay here.
One thing while navigating which we were not expecting was the numerous houseboats moored up along the side of the canals. This did make passing in some points interesting, especially when another boat was coming the other way. Our boat being of the narrower variety really helped us here,  most of the other people we met were also tourists.  So like ourselves were learning the movement of the boat and how it steered.  There is definitely a community spirit and a bit of 'we are in this together' going on.
Locks and swing bridges
We came upon our first lock about an hour out of the dockyard.    I knew in theory how they worked but was still a little nervous as Charlie and I jumped out to open the gates for the first time.     But actually, once we started it was really quite straightforward.   We had chosen a route which only had one lock. If the boys had been older I think we probably would have been braver. As we found people that happily helped and on the way back we even managed to share the lock with another boat.
Jumping out to push the swing bridges out of the way was also a lot of fun.   It is these and our two lock attempts that the boys really enjoyed. Charlie particularly wanted to try out the six locks just outside of Bath, which we have promised for a future trip.   Getting on and off the boat by plank if we moored in the reeds was also a big hit!
Our route Hilperton Marina to Bath and back
We were guided by the tour company on the route we took. And as I mentioned earlier we planned just to see where the weekend took us.  So we actually did very little other than sit and drink tea and watch the world go by.  We were content with just being on the boat and soaking the atmosphere up.
That doesn't mean our trip was boring.   Far from it.  As well as the various swing bridges and the lock mentioned above we navigated two aqueducts.   Which we all enjoyed.   The one at Dundas was particularly stunning. Had there been room we would have moored up so that we could have seen it from the bottom.   Our journey took us from very quiet canals where we felt like we were the only people to busier waterways lined with colourful and eccentric boats. There was always something to look at.
Reaching Bath
We had not intended to go all the way into Bath but finding time was on our side we did just that and  I am so glad we did as it was my favourite part of the trip.   As you come into Bath you can see the lined sandstone houses on top of one another. Plus there was a small tunnel and several bridges which fantastic architecture.  You felt very special as if you were setting the city from an angle not available to the normal city tourist.
Alas, we could not go into Bath itself because of our time pressures but instead turned the boat around just on the outskirts.  Which was quite an experience and very well orchestrated by the husband.  Our aim was to be pointing in the right direction for our return back to the marina. We moored that night next to a pub called The George at Bathampton.
It was a popular stopping place with a number of other boats moored up to explore the local village.   We were all hungry so headed straight to the pub.  The food was good and the portion size large!  After we returned to our narrowboat to play card and board games before bed. Having been in the fresh air all day we all had an early night.  The canal was so quiet that sleep came easily to all and we woke early as the sun came up the next morning.
The Next Day
On our way back to the marina we had intended on stopping at the  Claverton Pumping Station. It houses a huge water wheel in the grade II listed pumphouse.  I thought it would be interesting for the boys to see how water was moved from the Avon River to the canal. However when we arrived there was nowhere to moor close by so we decided to carry onto  Bradford On Avon. This is where the lock is located. So we moored up and had a cream tea in the Lock Cafe.  There is much more to do in Bradford On Avon which is reminiscent of Bath but without the crowds. I wish we had more time to explore.
Our  conclusions
We had a lovely stay on our narrowboat in a beautiful part of the country. By the time we dropped the boat back at the marina we felt we had a much better handle on narrow boating.   We are planning a return trip with a slightly smaller boat and for a  midweek break so that we can try out the locks by Bath and maybe even make it all the way to Bristol.
Drifters' 2020
Fact
Box
Drifters Waterway Holidays offers 550 canal boats for hire from 45 bases across England, Scotland and Wales.
There are over 3,000 miles of waterways for you to discover, all at your own pace and you don't need to be an expert.  Tuition is included as part of Drifters' holiday packages.
Drifters' 2020 hire prices for a boat for up to four people start at £535 for a short break (three or four nights), £740 for a week.
2021 hire prices start at £540 for a short break (three or four nights) on a boat for four, £760 for a week.
Narrowboats range from 32ft to 70ft and can accommodate from two up to 12 people.
For more information visit  the Drifters website  or call 0344 984 0322
For more information about visiting the canal network visit the Canal River Trust website #LifesBetterByWater
Drifters Waterway Holidays is made up of nine hire boat companies: ABC Boat Hire, Anglo-Welsh, Black Prince, Countrywide Cruisers, Foxhangers, Kate Boats, Napton Narrowboats, Shire Cruisers and Union Canal Carriers.
Have you ever stayed on a narrowboat or spent time on a canal? I would love to hear about your experiences in the comments below.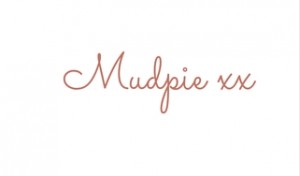 If you've liked this post please follow me on my social media channels:
Mudpie Fridays: Twitter | Instagram | Facebook | Pinterest | LinkedIn
Our First Stay On A Narrowboat