AD – This is a sponsored post Creating Christmas Magic with International Elf Service, I have been compensated for my time
Creating Christmas Magic with International Elf Service. Ever since Charlie was born over eight years ago, I have been looking for new ways to make the festive season truly magical. For me, it is the little things that count. Our focus has always been on experience over 'things' and this has always rung true over Christmas. Even more than other times of the year.
As part of our Christmas traditions, we have had an elf visit us every December. She gets up to all sorts of mischief which the boys love. This year we will be taking the magic one step further with a stunning set of International Elf Service Elfie's Christmas Advent Calendar Letters Ultimate Story Bundle. Beautifully illustrated but specifically created without any pictures of elves so they are left up to the children's imagination. They will accompany our tradition perfectly. But work equally as well if your family does not have a visiting elf. As the advent calendar letters tell a wonderful story from the North Pole. Full of adventures, pranks and mysteries as the elves get ready for The Big Delivery on Christmas Eve.
Hear all about a disastrous porridge and recycling mix-up. A series of exploding underpants and shrinking pyjamas, and how all the Elves are finding peas in their Extra-Cosy Slippers. Explore the amazing Secret Library deep down in the Cinnamon Mine! Learn all about its Extra-Ordinary books, from the ones that sing to the others that make rude noises and smells! Sounds magical….
What's in the box – Creating Christmas Magic with International Elf Service
The set arrives is a sturdy, eco-friendly brown gift box tied with red and white Candy Cane Cord twine. I have already repurposed the twine for a Christmas craft project. And I will be using the box to store this year's Christmas memories once we have finished with its beautiful contents. Firstly, there is a beautiful personalised certificate, perfect for colouring in. Which confirms that the boys are going to be the lucky recipients of letters from the North Pole.
Also inside there are 25 personalised advent letters to hide around the house for the children to find. Ours are most likely to be delivered by our elf. But we may leave a few next to the elf doors. You could even present them at the kitchen table for breakfast with the normal mail. As well as the 25 advent letters you also get a personalised Letter from Father Christmas. It is possible for you to decide whether this comes from Santa Claus or Father Christmas depending on your own family traditions. There are also accompanying personalised kraft envelopes.
Along with the letters, there is a feedback note from Father Christmas (left side of the above picture) which you can leave out on Christmas morning. Plus, a map of the North Pole and also a note from Mother Christmas. This is a thank you note which can be used if your children write back to the elves. They really have thought of everything!
All the items included are so pretty, the printing is fantastic quality and the hand-drawn illustrations look like watercolour paintings. All the materials used to create them are ecofriendly. Including 100% recycled paper and twine harvested from renewable resources. I am so excited to present the certificate to the boys towards the end of November and to see their faces.
I am really not surprised by the fact that International Elf Service Elfie's Christmas Advent Letters (2020) has been voted Best Advent Calendar. Scooping Gold in the Independent Toy Awards 2020 and Best Elf & Fairy Letters Delivery Service at the Luxlife Parent & Baby Awards. They've also been shortlisted for the Best Innovative Toy Design at the Junior Design Awards 20/21. Both awards are very much deserved.
Giveaway and Discount Code – Creating Christmas Magic with International Elf Service
International Elf Service has also kindly offered 4 x runner up prizes. Which you can enter to win via the Gleam application below. Each winner will be able to choose from either International Elf Service Christmas Elf Letters 7-Letter NEWS Bundle (5-99yrs) OR International Elf Service Christmas Elf Letters 7-Letter ACTIVITY Bundle, suitable for 3-5yrs (£16.50-£19.50). Please note the T&Cs.
However, if you can not wait for the giveaways to end then you can use the discount code 'MUDPIEMAGIC20' online at the checkout and get 20% off. Valid until 22nd Nov, UK only. Please select next day delivery of Christmas Elf Letter Bundles for guaranteed arrival by 30th November. There are lots of other wonderful sets to purchase. So make sure you head over for a browse on their website – International Elf Service.
Giveaway – WIN Elf Service Elf Letters 7 Letter Bundles
4 x Elf Service Elf Letters 7 Letter Bundles worth up to £19.50 each

I have some other giveaways running at the moment so please check them out in the  Blog Giveaways Page. Along with our Advent Giveaway and our  12  Weeks of Christmas  Instagram Travel Giveaway.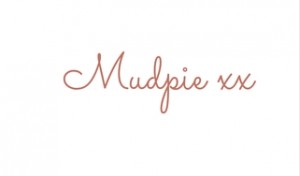 If you've liked this post please follow me on my social media channels:
Mudpie Fridays: Twitter | Instagram | Facebook | Pinterest |LinkedIn