AD  – This is  sponsored post I have been compensated for my time – Kay's Anatomy Giveaway
Kay's Anatomy Giveaway – Adam Kay is an award-winning writer and former non-award-winning junior doctor. His first book "This is Going to Hurt: Secret Diaries of a Junior Doctor" was a Sunday Times number one bestseller for over a year and has sold over 2.5 million copies. It has been translated into 37 languages and is the winner of four National Book Awards, including Book of the Year, and will be a major new comedy-drama for BBC/AMC starring Ben Whishaw.
His second book "Twas the Nightshift Before Christmas" was an instant Sunday Times number one bestseller and sold over 500,000 copies in its first few weeks. With his compilation "Dear NHS" raised over £250k for charity. His first children's book "Kay's Anatomy" was published in October 2020.
So what did we think?
Kay's Anatomy introduces children and their grownups to the weird and wonderful world of human biology and shows us that learning about the human body can be as fun and entertaining as sharing a book at bedtime. It is aimed at curious kids aged 7 – 9, so at 8 Charlie is exactly the right age. He was especially taken with the part about Beetroot poo! I have not seen Charlie as interested in a book for the longest time! He loves it so much that he has taken it to school to read which is a first. And he came home from school asking to buy his friends copies for Christmas. So it sounds like it was a real hit with them too.
Kay's Anatomy Video Trailer
Kay's Anatomy Giveaway
I am so excited to be able to bring you the opportunity. For you to win your very own copy of this brilliant book. I have three copies to giveaway. To enter please use the Gleam application below and please also note the T&Cs
Kay's Anatomy – a nonfiction kids book

Competition is open to residents of the UK & Ireland  aged 18 and over
No cash alternative offered
The three winners will be drawn at random and will each receive a copy of Kays Anatomy
The giveaway will close on the 23rd of  December  at midnight, the winners will be notified through Twitter
The winners  will need  to provide a phone number and postal address to receive their prize
I have some other giveaways running at the moment so please check them out in the  Blog Giveaways Page and our Advent Giveaway Page.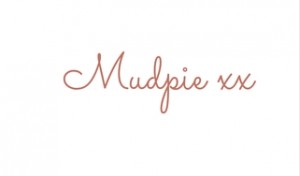 If you've liked this post please follow me on my social media channels:
Mudpie Fridays: Twitter | Instagram | Facebook | Pinterest |LinkedIn