How to start geocaching. It has been on our bucket list for a good couple of years. Geocaching has always sounded like fun and something that the boys would enjoy.  But for some reason, it has always ended up in the too difficult pile. Working full time, writing as a hobby, looking after two kids and trying to stop the house looking like a complete tip all of the time! Has meant that anything which needed too much research just never happens.  However with the prospect of a Winter Lockdown and the fact that we need to get the boys out to run out their energy. Plus it is most likely we will be walking in places we have visited before so how do you keep their interest up?  Suddenly Geocaching seemed like an even better idea!
We started Geocaching – How to Start Geocaching
So this week we took the plunge and went out on our first Geocache hunt.  Why? Because I had found an easy way to do it! Well, actually that's a lie. One of my lovely friends on Instagram – Empty Nest Mummy discovered an app and shared it. Called (drum roll please) Geocaching. Not difficult eh? if you search for Geocaching in the app store then its the one with the green background and four white squares showing a flag and a person.
The app shows you all of the local geocaches and has a free version with still a lot to find or a premium version which shows you premium ones too. At just over £2 a month we paid for the premium version which unlocked a couple literally just down the road from us. Each cache has a little green icon and the app uses GPS to allow you to find its location. By paying for the premium version you can download maps if you are likely to be in a place with bad signal. It also has a digital log where others can log if they have found the cache and when. Great for novices like us as at least if it was recent you know that

Our First Experience – How to Start Geocaching
With the kids climbing the walls we decided to head out late afternoon on the day I downloaded it! We were out for an hour and a half and there was very little whining. Apart from the smallest member of the family on the way home. Not really knowing what to expect we headed to two that were very local to us and that we could walk to easily.  Who knew!!
The first we were unsuccessful. This is when I discovered the element of the app that says who has last found it. The one we were looking for hadn't been found for two years. Undeterred the boys still enjoyed hunting for the treasure. Their disappointment fueling the hunt for the next one. I checked the digital log this time before we walked on! Confident that this one which was last found in August would still be there we walked another 1km to it.
The app also has a little hint if you need it to the cache hiding place. The hint was a tree stump. The boys eager could not spot the little hidey-hole that needed to be revealed by removing a small part at the bottom. However, the husband did. Their excitement was immense as we opened the little Tupperware box to review a log and some multi-coloured treasures.
In the full interest of disclosure, the four-year-old could not understand why we could not take some of it home. So there were a few tears.
Learns from our first Geocache Experience
Don't forget a pen to write in the paper logbook. Oops, I forgot but we did record our find and our non find on the app.
Check the app in the future to see when the last time the cache was found
We will be taking small things with us to add our own little treasures to the caches going forward. I am hoping this will help reduce the tears
According to the app they are everywhere, so I will be checking each time we go out for a walk. Since it worked so well as a motivator for the boys.
I am so glad my friend shared the app. It will make a big difference in our daily exercise going forward. The boys are also wanting to hide some too! We may start with replacing the one that has gone missing.
Have you tried geocaching, if you've any tips or resources I would love to hear about them in the comments below? We definitely have the bug now!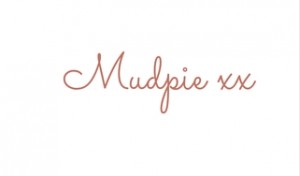 If you've liked this post please follow me on my social media channels:
Mudpie Fridays: Twitter | Instagram | Facebook | Pinterest | LinkedIn
How to Start Geocaching