AD Gifted – How to play chess. We have been sent this tutor board game in return for this blog post – Chess Teacher Game Review – does it help to learn chess? All words and opinions are my own.
Chess Teacher Game Review. Charlies has wanted to learn chess for a long time. However, we have not been very successful in finding a chess tutor. So I have high hopes for Chess Teach – learn how to play the game. Having never played chess myself I wasn't sure what to expect or if I would be able to help him. Thankfully the game has got that all under control.
Chess Teacher Game Review – Learn Chess
The objective of the game of chess is to checkmate or trap your opponent's king. By jumping over them into a vacant space. Or to block your opponent's checkers so that a move cannot be made. In the box, you get a board that is folded and two sets of playing pieces. One black and one white. Part of the problem with learning how to play chess is remembering which playing piece and moving in which direction. This is what we thought we may need a chess tutor for. However, the Chess Teacher Game can help Charlie to learn chess. Because each playing piece has details of how that piece can move. It includes the name of each piece, arrows indicating which way the piece and moves and how many squares.
No longer do we need to remember them. And no longer does the game appear complicated. It is a really good idea. And also means that I can learn chess alongside Charlie. The Chess Teacher game is designed for children over the age of 6.
Chess Teacher Game Review Instructions
To get you started the box also includes some simple instructions. Broadly each player sets out their 16 pieces in the first two rows. White always goes first. The pieces are designed to have wide bases to make the directions easy to read. The payers take it in turn to play a piece. If you land on a square that has one of your opponent's pieces on it. Then you capture that piece and remove it from the board. Knights are the only playing piece that can jump over other pieces.
The king is in check when he is attacked by one of the opponent's pieces. They must say check and then you can do one of three things.
The king must move out of check
The hostile piece that checks must be captured
A piece must be placed between the king and the attacking piece
Checkmate is when the king has been captured. This happens if you can not do any of the above three moves and the game is then over.
What did we think about the Chess Teacher?
It definitely made the game of chess a lot easier to play. I am not sure if it is as good as a chess tutor. But it is a lot more convenient and a lot cheaper. The game costs £15.95. The pieces are lightweight and easy to move and follow. The fact that the board folds away makes it easy to store. I think it is the perfect setting for something that is wanting to learn chess and moves the pieces can make. As it takes the complication away. And you do not have to constantly look up which piece can do what. It does not teach strategy. That is something that you will learn in time. However, as a starting set, it is perfect and would make a great educational gift.
Win – Chess Teacher Learn to Play the Game
Don't just take our word for it. For your chance to win your own Chess Teacher – learn to play the game. enter via the Gleam application below. Please note the T&Cs.
Chess Teacher Game worth £15.95

The competition is open to residents of the UK & Ireland aged 18 and over
No cash alternative offered
The winner will be drawn at random and will receive Chess Teacher – learn to play the game
The giveaway will close on the 24th April at midnight, the winner will be notified through Twitter or the email address entered into the Gleam widget. If there is no response within 2 weeks another winner will be re-drawn.
The winner will need to provide a phone number and postal address
Don't forget to check out our GIVEAWAYS PAGE to see if we have any other giveaways running at the moment.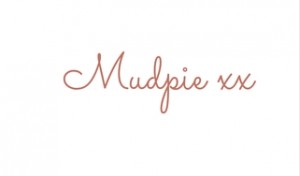 If you've liked this post please follow me on my social media channels:
Mudpie Fridays: Twitter | Instagram | Facebook | Pinterest |LinkedIn