AD – We were invited to stay at Staycity Birmingham for the purpose of this review
Family-friendly holiday apartments in Birmingham. Sometimes referred to as Britain's second capital we discovered that Birmingham is a great family city break designation. With its regeneration project, rich history and with so much to do in a relatively short walking distance. It makes it perfect for kids of all ages for inspiration head over to see what we got up to – 48 hours in Birmingham with kids. But what about budget family-friendly accommodation in Birmingham? Well, we found that too….
What is an Aparthotel?
Many people have asked what an Aparthotel is. We have stayed in aparthotel before but mainly in Europe. They are a relatively new addition to the UK and I hope they are here to stay. As an aparthotel is the perfect family-friendly holiday accommodation. Not only do you get the space you need when travelling with a young or even older family. But you also get all the convenience of self-catering and a hotel combined.
The benefits of Aparthotels for families
We stayed with Staycity in a two-bedroom apartment. Which meant we had a master bedroom with ensuite, a separate twin room, a family bathroom and an open plan kitchen living area. Meaning that everyone gets their own space
Not sleeping in the same room as the kids, like we usually do when we visit a hotel means that we all get a better nights sleep. Leaving us much more refreshed for sightseeing.
The kitchenette comes fully equipped giving us flexibility around mealtimes. Sometimes when the boys have been out all day walking around they don't want to sit in a restaurant. And we don't want the battle. Plus it means we are not restricted by breakfast times. Both the boys are early risers and Harry in particular needs to eat as soon as he gets up.
But like hotels beds are made on arrival and all linen is provided.
There is also a manned 24-hour reception, not only are they on hand if you need anything. But they are useful for recommendations and taxis
Many Aparthotels have a downstairs lounge area, bar and some we have stayed in Europe also have a restaurant.
Being self-catering they come with all the facilities including a washing machine. Useful if you are planning a road trip and travelling light.
Aparthotels are just a lot less handwork for us parents. Making them ideal for slightly longer stays as well. Plus depending on your length of stay there could also be a maid service available.
Staycity Serviced Apartments Birmingham
When we went to Birmingham we were invited to stay with Staycity. Staycity have Aparthotels in six different major cities across the UK, London, York, Edinburgh, Liverpool, Manchester and of course Birmingham. They are also in several cities in Europe including Bordeaux, Heidelberg, Paris, Lyon, Marseille, Venice and Dublin. They have been established for over fifteen years which goes to show they must be doing something right. Offering an exclusive members club by booking online directly with them you can save 10%. Plus benefit from a whole host of other benefits including room upgrades and late check-outs. It is free to join, more information can be found on their website.
Where is the Birmingham Staycity located?
They have two different Aparthotels and we stayed in the Charlotte Street one which is on the edge of the Jewellery Quarter. The location was perfect for us, as it was away from the party areas and so nice and quiet. Yet close enough to walk to into the city easily. In fact, it wasn't until when we were walking back on the second night that we realised just how close it was to the main attractions.
What makes the Staycity Birmingham holiday apartments family-friendly?
Firstly there is no extra charge for children. The online price is per apartment and so they should be included in the maximum capacity numbers.
They have a flexible cancellation policy which means if you select the fully flexible rate you can cancel up to 3 pm on the day of arrival. We all know that things can change quickly especially with school bubbles!
You do need to book in advance as there are limited spaces but they have onsite parking. Which is directly next to the hotel. Making it so much easier with all the extra things you need to take with you when travelling with kids. There are other local car parks a short walk away if needed.
The boys were presented with a little activity pack on arrival. Although at nine Charlie is really too old for it. Harry really enjoyed colouring his stickers in and playing with the photo props.
We were sent a link to check-in prior to arrival to check-in. This gave us the chance to let them know how we would like the rooms made up. As the apartments also include sofa beds and the bedrooms can be made up as doubles or twins. On this link, it was also possible to request a travel cot and high chair free of charge.

Family-friendly holiday apartments in Birmingham Cont..
In the kitchen, there was plastic plates, cups and cutlery for the boys to use.
Netflix on the TV means that there is something to keep the kids entertained while you prepare meals. They also have complimentary wifi so the kids can get on with playing their online games too.
There is a Coop almost directly next door. Ideal for picking up things you may have forgotten or if you decide to cook in one night unexpectedly.
Staycity also has some basics available in their reception area. Which you can order via an app. Things such as pasta and sauce. So should you arrive too late to shop then there is always something you can feed the kids.

They also offer a range of hot, cold and alcoholic drinks. Plus a few breakfast items such as cereals and snack bars.

Because everyone has their own space it means that it is much more suited to a longer stay. City break with kids need to be taken slowly especially when they are still quite young like Harry. The price is budget-friendly. Two nights in a two-bed apartment which will sleep up to six people. Cost £210 over a weekend in the early Summer. This was a lot cheaper than 4-star hotels in the city centre for the same time period. Find out more about Staycity on their website.
Have you visited Birmingham or stayed in an Aparthotel I would love to hear about it in the comments below.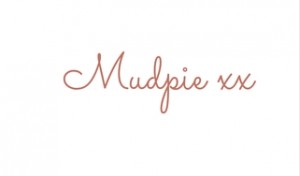 If you've liked this post please follow me on my social media channels:
Mudpie Fridays: Twitter | Instagram | Facebook | Pinterest | LinkedIn