AD – We were invited to try out the Little Explorer Package at 100 Queens Gate Hotel for the purpose of this blog post – Family-Friendly Hotel near the Natural History Museum London. All words and opinions are my own.
Family-Friendly Hotel near the V&A, Science and Natural History Museums in London. The boys love the London Museums. We really don't visit them enough. It is such a long day for them if we catch the train up and back in one day. So when we were invited to stay by 100 Queens Gate Hotel, which is part of the Curio Collection by Hilton. It seemed like the perfect opportunity to change that. We were invited to try out the Little Explorers Package designed for adventurous families. Which was right up our street. And we really did have a mini adventure
Family-Friendly Hotel near the V&A, Science and Natural History Museums
The location of 100 Queens Gate really could not be better for the Museums. Located in South Kensignton, it is also really well placed for transport links and other amenities. We actually drove into London which is our preference generally. So I was pleased to find that Kensington Carpark was literally just down the road. Only a couple of minutes walk it is ideal if you are not very good at travelling light. Like us! It costs £50 for 24 hours but if you are staying at the hotel you can get a 20% discount card. Reducing the price down to £40 for 24 hours.
If you prefer to travel by train then the hotel is close to both High Street Kensignton (5-minute walk) and Gloucester Road (6-minute walk). We used both tube stations during our stay as the Piccadilly line is not stopping at South Kensignton currently. But you can still reach it from Gloucester Road. There are also a number of restaurants and pubs close by all within walking distance. The Natural History Museum, Science Museum and the V&A are only a 10-minute walk away. Which meant we could have a lay-in the morning we visited. It is also only a twenty-minute walk from Hyde Park and Kensignton Gardens, which we also visited during our stay.
Family-Friendly Hotel near the Natural History Museum London
Review Little Explorers Package at 100 Queens Gate
The Litte Explorers Package has been designed with families in mind. With everything, you need to have a wonderful stay in the city. What is included in the Little Explorers Package:
Let's start with the hotel room. We had a two-bedroom interconnecting Family Room. When we arrived the rooms were already set up with the interconnecting door open. It was so nice having the two separate rooms. We normally end up all in one hotel room which is not ideal. The hotel also offers a free upgrade to an interconnecting Duplex Room if available. You can see what a Duplex Room offers over on What The RedHead Said.
On arrival, the kids are given a Little Explorer's Adventure Back Pack. They were so excited to find it on the bed waiting for them. Inside was a notepad and colouring pencils, an aluminium bottle, A wooden T-Rex skeleton to make and a Microscope. Both of which came from the Natural History Museum.
The boys were also given a little teddy dressed in a white dressing gown each. Mirroring the white fluffy dressing gowns and slippers left for them to use during their stay. Ideal for wrapping up warm after enjoying the complementary glittery bath bombs.

And …
Finally, there was a Tonie Box left on the side to borrow during your stay. Which can be used for storytime
Also included is a delicious breakfast downstairs in the W/A Kensignton. Not only is there lots of child-friendly options but there is such a wide choice it is difficult to decide where to start. Everything from a Full English breakfast, to continental pastries and cereals to cold meats and cheese.
The hotel has thought of everything. Also included is a £50 voucher which can be redeemed against food and drink in the hotel during your stay. Children under five also eat free with paying adults.
The children each got two vouchers that they could spend on treats. These included an ice cream sundae, hot chocolate with marshmallows and popcorn. The hotel chocolate was a huge hit!
What did we love about our stay at 100 Queens Gate Hotel?
We had such a brilliant weekend and here's why
The rooms are very swish. I didn't feel like I was staying in a hotel designed for kids. With tasteful decor and a wonderful coffee machine. It had everything we needed. Including toiletries and a safe. The beds were so comfortable and the curtains so dark that we actually overslept both days! Each room also had a flat-screen TV with the ability to chrome cast films and programmes from your phone.
The decor was extended throughout the hotel. With plenty of places to sit and relax. It really did feel like you were somewhere very special.
The food. I can not rave enough about the breakfast. With milk alternatives to hand, it was nice not to have to ask to cater for Harry's intolerances. Charlie loved helping himself to honey straight off the honeycomb. The husband loved the cooked breakfasts. And I loved that I could have smoked salmon, mackerel, blue cheese and hummus if I fancied it. I am not a big breakfast person so the range really worked for me. Plus the waitresses we so helpful really engaging with the kids. And bringing them Nutella to put on their toast.
And…
In fact, all the staff were really friendly and super helpful.
We ate our evening meal in Botanica which serves afternoon tea during the day. Although the adult menu is a little limited there is a wide range of smaller plates ideal for sharing. The Tuna Tartare is probably the best I have ever had.
The kid's menu offers more than just your usual burgers and chips. Although that is on there! But it was nice to see salmon and prawn cocktail amongst the options. I have talked before about Harry's beige food obsession and I was relieved to hear that the chef would make the pasta dish without sauce. And that there was hummus as a starter for him… Charlie our foodie was quite at home with the Cheratute board and steak! We even got a pet mouse…
We would definitely stay at 100 Queens Gate Hotel again. It had everything we needed for a London mini-break with the kids. Not to mention the location was perfect for exploring ….
48 Hours in London with Kids
Friday Evening
As I mentioned above the hotel is so well placed. It meant that we could fit a lot into a weekend and tick off some significant bucket-list sights. Because of school and work we did not arrive until early evening on a Friday. However, the hotel does try and operate a 10 am check-in (when available) for Little Explorer Packages. If we had been visiting in the holidays we would have definitely made use of this and had an extra full day exploring. Instead, we headed to one of the many restaurants within a ten-minute walk from the hotel. Before returning to devour the fruit platter in the room, watch a movie and have a good nights sleep.
Saturday Morning
Saturday morning I had booked tickets for the Fantastic Beast Exhibition at the Natural History Museum. It is an absolute must for Harry Potter fans. After the exhibition, we managed to spend a further couple of hours looking at the dinosaurs and the minerals. Both boys are like magpies and were instantly drawn to the wide range of semi-precious stones and amazing rocks. They really did not want to leave.
Saturday Afternoon
However, we had an important date. Jumping on the tube at South Kensington we headed to Green Park changing at Victoria to pick up the Victoria Line. We took it slowly wandering through Green Park, sneaking a stop on the deck chairs and looking at the war memorial. Before walking past Buckingham Palace and watching the guards on duty. We could not stay long as we were heading to the gardens for a picnic.
Sampling the most delicious cakes, drinking tea and exploring the flower beds. It was a lovely afternoon and something we will all remember. It is not often we get the chance to be a tourist in London, so instead of heading straight back to the hotel. We stopped by Fortum and Mason to pick up some early Christmas presents. Along with some sweet treats for the boys. Catching the tube back to South Kensington we ate at the hotel in the evening. When you have had a full day exploring it is invaluable to be able to eat on-site with kids.
Sunday Morning
After another delicious breakfast, we headed to Kensignton Gardens walking the quiet London streets. There is so much to see there we started with the Albert Memorial. Marvelled at the boats on the pond, hunted for conkers and played in the Diana Memorial Playground. Before getting our culture hit at Van Gogh Alive. Although it was perhaps one more for the adults than the kids. As a keen impressionist lover, I really enjoyed the experience. After we walked through to Hyde Park along the Serpentine and stumbled across the parakeets. The boys really enjoyed feeding them before an ice cream in the Italian Gardens.
Sunday Afternoon
Paddington is not far from the top of Hyde Park. So we wandered to the canal. It is a great place to grab a bite to eat. Or simply wander along the edge marvelling at the brightly colour barges. If you fancy getting on the water then you can hire boats or pick from one of the many floating bars. Just don't forget to pose for a photo with Paddington before heading back to the hotel to pick up your bags. Paddington underground is on the District line which meant we could get a train straight back to South Kensignton and to the car. The hotel also offers late check out at 4 pm free of charge for Little Explorers. Allowing you to leave bags and make the most of your day in London.
It really was an adventure-packed weekend!
Where's your favourite place to visit in London with kids?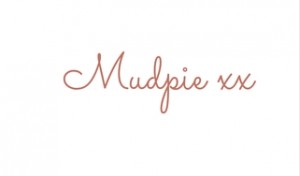 If you've liked this post please follow me on my social media channels:
Mudpie Fridays: Twitter | Instagram | Facebook | Pinterest | LinkedIn
Family-Friendly Hotel near the Natural History Museum London