IGNITE Polesdon Lacey everything you need to know. Being National Trust members we have visited one of our favourite National Trust properties in Surrey a number of times. However, when we were looking for Light Trails in Surrey I was surprised to find IGNITE at Polesdon Lacey pop up. Run by the same company that does both Christmas at Blenheim and The Halloween Light Trail at Blenheim, I had high expectations.
IGNITE Polesdon Lacey everything you need to know
How to get to Polesdon Lacey
If you are looking for a Christmas Light Trail in Surrey then IGNITE at Polesdon Lacey should be on your list. Polesdon Lacey is a National Trust property located by Bookham in Surrey. You do need a car to visit although it is only four miles from Dorking or Leatherhead train stations. Close to junction nine on the M25 it is easy to find and is signposted off the A246 with the brown signs showing the National Trust emblem.
Polesdon Lacey postcode for the sat nav is KT23 4PZ.
Parking at IGNITE Polesdon Lacey
Parking was a little chaotic if I am honest. When I brought our tickets I ticked the box for a free parking space. Polesdon Lacey has a big car park so I was a little surprised by the need to do this. Our entrance tickets were for 6 pm. So reasonably early into the event. Yet we found much of the carpark already full on our arrival. Getting one of the last spaces on the purpose-built hand standing carpark. Meaning that the many people that visited after us were being directed to the grass area.
When we returned to the car we found much of the carpark empty where we were. I think that the organisers have assumed a set time people are likely to visit for and built the car parking around it. Filling up the normal carpark first before directing people into the field. And then refilling the main carpark again later in the evening. They definitely seemed to be what was happening as we left.
Food & Drink at IGNITE Polesdon Lacey
We planned to eat the IGNITE, but in hindsight, I am not sure it was the best decision. There are three main areas where you can get food. At the cafe by entrance toilets. The main restaurant is closed but the one at the bottom was still open when we visited. The second place was the portable cafe wagon just before you go start the woodland element of the trail. And the third in front of the house itself.
Both National Trust locations are limited to either sausage rolls (£3.50) or a curried cauliflower pasty (£3.75). Mulled wine is £6 and the hot chocolate varies depending on what option you choose can be up to £4.95. The boys were hungry so we stopped straight away at the cafe wagon. Before continuing the trial. We had two sausage rolls and two curried pasties, plus four drinks and it came to £32. They were also selling ice creams, a few cake options and the normal hot and cold drinks you would expect.
The boys had wanted chips so we ended up stopping again in front of the house for those. The pasties were by far the best thing we brought to eat. And the hot chocolate was very good even without all the cream and marshmallows. There is also the opportunity to toast marshmallows in front of the house. With three flavour choices priced at £1.50 each.
How long is the trial at IGNITE Polesdon Lacey
When we arrived just before six we were surprised to see cars already coming out. Bearing in mind that it s shut from 3.30 pm on the nights that IGNITE is running. It must have been people that had already completed the trial. I can see how if you didn't stop for food that it may only take around forty minutes to walk the trail. As it is around three-quarters of a mile in length. We spent just under two hours once you factored in a trip to the gift shop, a loo break and two stops for food and drink.
Just after you have got through the courtyard there is a picture of a map. Which gives you an indication of where things such a loos, baby change and food stops are on the trail. I would suggest taking a picture of this to help you navigate your way. Although the trail itself is easy to follow its is always good to know where the next loo is!
Do the kids get lanterns to carry at IGNITE Polesdon Lacey?
After you have walked along the tree-lined drive and just before you enter the woodland area there is a little hut. In the hut, you are given a good-sized solar-powered lantern. Easy to carry with their own little handle they are much better than some of the others we have been given on different trails. Although they are all one colour and for some reason, they are not allowed to carry them all the way. Having to surrender them just after the light tunnel which is about halfway around the trail.
IGNITE Polesdon Lacey what to expect
There are a number of different areas within the trail. All of them are slightly different.
The tree-lined drives are stunning and one of my favourite parts.
Next comes the woodland area with little fantasy scenes set up that include toad stalls, fairies and other mythical beasts.
There are several fire globes dotted along the trail which have intricate carvings.
A red metal dragon greets you with little fire torches on the ground. It also breathes real fire which the boys thought was immense.
The light tunnel was my favourite part and we managed to catch it when it was not busy.
After which stretched out in front of you is the house and a field of glittering lights.
Next to the house is a selection of pink blossom trees in full bloom with relaxing classical music. It is a place for quiet reflection and I would have liked to have stayed longer soaking up the atmosphere.
Then you are onto the gardens with the herbaceous borders that have a series of animal and flower related displays.
Next, there is a sea of fish that tilt in the wind creating a shimmering display
Before you head up the last tree-lined pathway there is an effective display of light white roses.


Review – IGNITE Polesdon Lacey
We have visited Poledon Lacey more times than I can remember. To see it at night with the lights and fire is a real treat. It is not the longest light trail we have been on but it was ideal for the boys. As anything much longer would make a really late night. Two hours I think is about right especially in the cold. I did think the food was on the expensive side and would look to eat before we visited next time and just treat the kids to a hot chocolate.
We really liked that there were some displays that we have not seen elsewhere. Such as the fire breathing dragon, pink blossoms and the fish. I think it has been designed well around the location. But would like to see a little more in the rose gardens which you walk through on the way back out.
Tickets costus £11.25 each with free parking. This is partly because we are National Trust members but compared to the price of other light trails I think it is reasonably priced. If they run the event again next year then we would definitely look to visit again – IGNITE Polesdon Lacey everything you need to know.
Have you visited a light trail yet this year?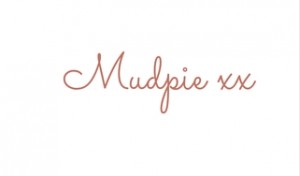 If you've liked this post please follow me on my social media channels:
Mudpie Fridays: Twitter | Instagram | Facebook | Pinterest | LinkedIn
Pin for later – IGNITE Polesdon Lacey everything you need to know.