Itinerary for three nights in the Isle of Skye with kids. During the Summer holidays, we spent a couple of weeks in Scotland, firstly on the West Coast before driving up to spend three nights in Skye. Although we spent three nights in Skye the itinerary included in this post really only covers two full days in the Isle of Skye with kids. This is due to the road trip nature of our trip. If you are thinking of taking a Road Trip to the Isle of Skye then it's worth checking out my post on the subject. As it will give you a few ideas of places to stop on the route up. Along with some things to think about while travelling around the Island.
An itinerary for three nights in the Isle of Skye with kids
During our trip, we stayed in Portree in an Airbnb right in the centre. With two younger children a self-catering flat works better for us than a hotel. With on-road parking and plenty of supermarkets in and around the capital of the Island, it was the perfect location for our first trip. Portree is located on the east side of the Isle of Skye about halfway up. Because of this much of our itinerary is focused in the North of the Island. I would like to return one day and spend more time exploring the South of the Island. Perhaps even going on to see some of the other islands.
Day One – Arrival
We did not arrive until late afternoon. This was because on our road trip we stopped to see the Jacobite go across the Glenfinnan Viaduct. This has been on our Harry Potter wish list for a while. We also stopped at Eilean Doran which is possibly Scotlands most famous castle located on the covergence of three sea locks. There is so much to see on the drive up to Skye that I would recommend taking your time and planning a route that allows you to pick up some of the sights.
A complete guide to visiting the Harry Potter Bridge – Glenfinnan Viaduct
We arrived onto to Skye via the bridge. Be mindful that they do shut the bridge in high winds and from 50mph they will not allow high sided vehicles over. Travelling in the Summer we were less likely to get caught by this and only had the car with a roof box. Portree is around a forty-minute drive from the bridge. The scenery is stunning so be warned that you will want to take your time driving to your destination. Take your time. Do not make the mistake of a fellow motorist who we cam across that had taken his eyes off the road and ended up losing his front bumper.
We settled into our accommodation having brought dinner with us. If you are planning on eating out in Skye then you need to pre-book. We didn't expect not to be able eat out in Portree but could not get into one restaurant during our stay. I think they were adversely affected by the impact of the pandemic on hospitality staff and so many of the restaurants were not open every evening because of the lack of staff. Below are our first views of Skye
Day Two – Morning
After breakfast, we headed out to drive part of the Totternish Loop. A good breakfast is essential especially when travelling with children as there are not many places to stop on route. We took a picnic with us. After reading that cafes were hard to come by and I am glad we did. In the morning we managed to tick off a number of the must-see sights.
Old Man of Storr
Around a fifteen/twenty minute drive from Portree is the Old Man of Stor. This was the first stop we arrived at around 10 am and could still get in the car park at the bottom. But like many of the tourist hot spots, it can get busy especially during peak times. With a five and nine-year-old we didn't climb all the way up to the top. Instead, we went about halfway which enabled us to get close for a picture. There are two ways up a straight-up which is a bit of a challenge but there are plenty of places to stop. Or a longer slower steadier climb. We went straight up and then came down the longer path. The views were stunning. There are toilets in the car park if needed. The car park costs £3 for up to 3 hours, and £5 for 6 hours. We were there for about an hour and a half in total.
Kilt Rock
Close to The Old Man of Storr is Kilt rock. Just a ten-minute drive takes you to the car park close to the viewing platform. When we visited although a stunning outlook there was not the gushing waterfall I had hoped for. We were probably only there for about ten minutes. It is likely that it was due to the fact it has been uncharacteristically dry and that we visited in the Summer. There was some interesting dinosaur information though which was good as it helped us for our next stop.
Dinosaur Prints & Picnic Lunch
A little further on from Kilt Rock you will drive past the Staffin Dinosaur & Fossil Museum. We did spend about fifteen minutes there looking at the fossils before heading to Staffin Bay and An Corran Beach. Where we spent about an hour looking for the dinosaur prints. Which we found! Before having a picnic. You can read more about how to find the prints below. There is also the opportunity to be able to spend time enjoying the sandy beach and marvelling at the stone towers.
Day Two – Afternoon
Coast Road to Uig & wildlife
After our excitement over finding the dinosaur prints, we took the coast road around to Uig enjoying the scenery and resting tired legs. May roads are single track so you can not help but take it slowly which meant we could stop as we felt like it. Our stop was Duntulm Castle which is a ruin resting on the side of the coastline. Charlie and I took a walkover while Harry napped. Avoiding the numerous piles of sheep's poo. You do get very close to the edge of the cliff so be warned with little ones. It is not possible to go inside the ruins as they are not safe. Although that did not stop everyone. I would allow fifteen minutes. There is no formal car park so many of the cars are left on the side of the road.
Our next stop was to marvel at a Coo. We anticipated that we would see a lot of them on the Isle of Skye but alas we only found this pair. We pulled into a little grass carpark area to get a picture and also found an Iron Age Farmstead that the boys explored while I stayed with a sleeping Harry.
Isle of Skye Brewery
We carried on down to Uig and found the port area. There is an inland road from Uig back towards Portree which takes about twenty minutes in the car. But first, we stopped at the Isle of Skye Brewery to pick up some beer and gin which are both are brewed and distilled on the Island. Souveniers for the adults of our trip, the brewery shop also sells a small selection of other souvenirs.
Dinner in…
One of the things that I was delighted to find, was the fact that you can buy local seafood, in the supermarkets. There is a Co-op on the outskirts of Portree, that sold scallops and langoustines. We picked some up and had a lovely dinner. Definitely look in the supermarkets during your stay.
Day Three – Morning
Our plans ended up changing today as we did not get out of bed on time! One thing I would definitely say about visiting Skye is that you have to get up early and visit the tourist spots early. We wanted to go to Coral Beach but by the time we got there, we couldn't physically get in the carpark. Instead, we opted to do something else.
Crabbing in Uig
The boys love to go crabbing! In fact, we tend to hunt out crabbing spots on every holiday around the U.K. coast. Knowing that Uig had a pier we decided to chance our luck. Uig is a ferry port where you can also catch a ferry to the Outer Hebrides Islands of Harris and Uist. It is a working port and there were a number of fishing boats that came in while we were crabbing at the end of the pier. This was something that fascinated the boys they loved watching the catch get unloaded. We were even given some free prawn tails for our lunch off of one of the boats. I do not think I have ever eaten fresher shellfish in my life. During our crabbing trip, we saw grey seals caught a hermit crab and two starfish!
Day Three – Afternoon & Evening
Whale Watching in Skye
After returning to Portree to eat the prawn tails we had been given by the fishing boat we prepared for the afternoon whale watching trip. Departing from Portree we caught a rib out to the Inner Sound. Which is the strait separating the Inner Hebridean islands of Skye, Raasay and South Rona from the Scottish mainland. We found a couple of pods of dolphins quite early into our three-hour trip. Although the Humpback Whale did keep us waiting for a lot longer. However, seeing its tail come out of the water and come smashing back down made up for the long weight and it was an amazing climax to our stay on the Isle of Skye.
Coral Beach
After our whale watching trip, we decided to take one last excursion back to Coral Beach. It is around a forty-minute drive from Portree so it meant that we ended up with a late night. But since we have no plans to revisit Skye in the near future, we decided to make the most of our time on the island. Coral Beach did not disappoint The car park is small and it is around a half an hour walk (with little ones) from the beach. The walk is relatively flat apart from the end. But as you go over the crest of the hill you can see the bay. Initially, I did wonder if we were in the right place as there was a fair amount of grey rock too. But a little further along we found the coral.
Only it is not really coral it is calcified seaweed. But I can see how the beach got its name. The water was turquoise even in the fading light. It was beautiful and I would definitely add it to your must-see list. Even if it means getting back late into the evening and having to pack up the roof box late into the evening.
Day Four – Leave the Isle of Skye
We actually left Skye at 5.30 in the morning to travel back down to For William. We needed to ensure we were near the front of the queue to get tickets for the Jacobite. If you are not planning on doing something similar then there are many other places to visit including the well-publicised Fairy Pools. These will be on our list should we ever be lucky enough to visit again and expand on our Itinerary for Three Nights in the Isle of Skye with Kids.
Hae you visited the Isle of Skye, I would love to hear about your experiences in the comments below.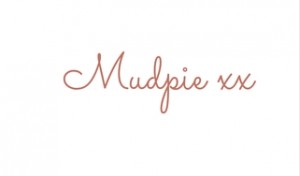 If you've liked this post please follow me on my social media channels:
Mudpie Fridays: Twitter | Instagram | Facebook | Pinterest | LinkedIn
PIN for later – Itinerary for Three Nights in the Isle of Skye with Kids