AD – we were gifted tickets for Magical Christmas in return for this review – Magical Christmas at Drayton Manor. All words and opinions are my own.
Magical Christmas at Drayton Manor. We discovered Drayton Manor and Thomas Land for the first time this year, after visiting in the early Summer. So when we were invited to review Magical Christmas at Drayton Manor we jumped at the chance. Magical Christmas runs from the 13th of November until the 31st of December, during which time there is plenty of festive fun to keep both little and big kids amused.
What rides are open during Magical Christmas at Drayton Manor
Thomas Land
We visited with a nine-year-old and a five-year-old. Although when we visited previously Drayton Manor as a theme park more than caters for each age group. During the Magical Christmas, all of the thrill rides are closed. Thomas Land is open with over twenty-five attractions and although many of these are ideal for a five-year-old. They were a little tame for the nine-year-old. especially one who is a bit of a thrill-seeker. However, saying that he still had a nice day and made up for it by enjoying one of the rollercoasters that was open, over and over again!
There was also the opportunity to watch Thomas shows on the balcony above the station. These were on at various times throughout the day. The Fat Controller also made an appearance meeting children and posing for photos.
Other rides
As well as Thomas land there were a couple of other rides open. The beautiful carousel, a whizzy boat ride that goes around in a circle and the much-loved Accelerator. The Accelerator is a rollercoaster that drops from a great height before rushing around in circles and then you do it all over again backwards. Both boys love it and they must have gone on it over ten times. There really wasn't much of a queue for the ride which really helped as they came off and then went straight back on again.
The Zoo
The zoo is open and the boys really enjoy looking around the animals. The zoo has over 100 animals spread across 15 acres. We arrived in the park at 10 am but the rides did not start until 10.30 am so we used this time to visit the animals. Many of which were easy to spot after just having their breakfast. We particularly enjoyed the reptile house which had lots of glass cabinets at the perfect height for Harry. It is also inside so a good place to go if it rains. There are also lots of birds and monkeys. We saw the Lynx as well.
If you are concerned about little legs. Then it is worth noting that Engine Tours little train from Thomas Land will take you straight into the zoo and dino trail. There is a play park close by as well but when we visited it was closed due to the rain which had made it muddy.
Christmas Shows
As well as the shows which were shown in Thomas Land there was also a stage show in the 4D cinema. Christmas wishes follows Tinsel the elf as he considers what else he could do and also makes some Christmas wishes of his own. With lots of dancing. music and a visit from the big man himself make for a jolly show. It runs throughout the day and lasts for fifteen minutes. It is not possible to book in advance but with multiple shows, you should not struggle to visit.
What is there to eat at Drayton Manor during Magical Christmas?
As the wider park is closed there are more limited food options than usual. However, there is still more than enough to choose from. Including a cafe selling sandwiches next to the 4D cinema. Along with jacket potatoes, pies and hot dogs with undercover outside seating next to the grotto. Finally, there is also a burger bar close to Thomas Land plus various outlets selling ice cream and sweet treats.
How much are tickets to Magical Christmas at Drayton Manor
You must pre-book your tickets for Magical Christmas which runs from the 13th of November to the 31st of December. Booking can be done via the website and tickets cost £32 for an adult and children over the age of four. Children aged between one and three are £18 and under ones are £5. Car parking is an additional £6. The price includes a timed entrance to the Grotto to see Father Christmas, a gift and a hot chocolate and mince pie for the adults. It does not include photos with packages starting at £20.
Festive Touches
There are lots of festive touches throughout Thomas Land and into the main park. Including fake snow-covered trees, bauble covered trees, a snow machine, Christmas lights and Christmas presents that line Sodor station. Thomas looks particularly festive with Christmas lights and antlers. Not to mention the large Christmas tree by the lake which lights up and plays a festive jingle at different times of the day. There are even Percy post boxes where you can post your letters to Father Christmas and Percy will deliver them for you. We also saw elves walking around and a very friendly reindeer who was happy to pose or a photo.
Visiting Santa at Drayton Manor
Entry to Santa's grotto is via a timed entry by the entrance to the zoo. You go through the grotto in small groups until you get to meet the big man. We were greeted at the entrance by an elf and shown into a seating area to meet Mrs Claus. Who was seated in a comfy air chair and surrounded by books, Christmas trees and festive items? There was plenty of seating and the children were encouraged to it near the front so they could hear to story. There was even a surprise entry by an elf pretending to be Santa.
After we moved through into another room to make reindeer food at little stations. While our elf told us what to do. The boys enjoyed filling little bags with a mixture of oats and glitter and sealing them with gold ties. Before we headed down a corridor to meet an elf who took us to see Father Christmas. There are several elves all operating at the same time taking children and their families to log cabins.
Our Santa was a bit of a comical genius or at least trying to be. Thankfully the boys didn't seem to pick up on it and both agreed to stay on the good list. instead of giving gifts while with him. Santa gave a token to each of us. The boys were able to exchange theirs for a gift. They got to choose from a mini garage, minion art set, Christmas book, cuddly elf, cuddly unicorn or a Cindy type doll. The adults exchanged their tokens for hot chocolate and a mince pie. After visiting Santa you get the option to buy photos there are several different packages available starting from £20.

Fireworks at Drayton Manor
Around five o clock, we all gathered at the Lake for the fireworks. There is a little stage where Santa, Mrs Claus and the elves sung some well known Christmas songs. As a count down for the fireworks. Because Drayton Manor has a zoo and there is birdlife on the lake there were the really big fireworks that go boom. Instead, the display focused on colour and small rockets. It was very pretty watching it reflect in the lake. With lots of oooos and ahhhs from the crowd, it was the perfect way to end the day.
Have you visited Drayton Manor at Christmastime I would love to hear about your experience in the comments below?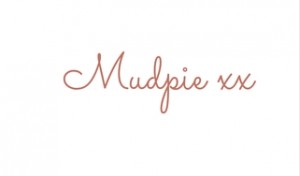 If you've liked this post please follow me on my social media channels:
Mudpie Fridays: Twitter | Instagram | Facebook | Pinterest | LinkedIn
Pin for later – Magical Christmas at Drayton Manor