Press Trip – We were invited to stay at Votre Vacances for the purpose of this blog post Review Votre Vacances in Vendee – all words and opinions are my own.
Review Votre Vacances in Vendee – For our Summer break this year we headed to France. For the last part of our trip, we stayed with Votre Vacances in the wonderful region of Vendee. It was a trip that was far too short, I totally underestimated how much the region has to offer. We really had our eyes opened to all the things we could do and areas to explore. I think part of this is because our hosts were so passionate about the local area and it was infectious. Here are our thoughts about our stay.
Who are Votre Vacances?
Votre Vancances is an independent family run business that specialises in holidays for families based in Vendee in France. Their eight luxury summer mobile home chalets are situated in the grounds of the 4-star campsite Chateau La Foret. Open between May half term and the beginning of September they pride themselves on offering a truly personal holiday experience. It was this that really made a difference to our holiday, especially as I was travelling with the boys on my own. Having stayed on other campsites in France, I can totally understand why families come back to them year after year.
Our experience of staying with Votre Vacances
Our Hosts
During our stay, our hosts Steve and Phillipa were on hand if we needed anything. Always friendly and always offering to help. Interested in what we were hoping to do and see, they offered helpful suggestions. Steve even popped by with a map one morning to help us locate the salt marshes. I am not sure we would have gone if he hadn't since their website was not the easiest to navigate. And it turned out to be a fantastic day out that the boys still talk about now.
When we arrived there was tea, coffee, milk, soft drinks and a bottle of wine waiting for us. After a four hour drive down from Brittany, this was most welcome. I had a cup of tea while the boys tucked into the sweets that had been left out for them. They also directed us to the local shops in the village and told us about a way to avoid the main roads. The secret door was a big hit with the boys and the recommended Boulanger also had a wonderful range of cakes and pastries. Including some rather fabulous strawberry tarts.
Being parents themselves they also engaged with the boys and I am sure that part of the reason why the boys want to go back so much is because of them. With prior arrangement, they are also available for babysitting services. It was these little things which really sets them apart from other companies. They genuinely want you to have the best holiday and it comes through in everything they do.
Review Votre Vacances in Vendee – Our luxury summer mobile home chalet
The Votre Vacances mobile homes are located in a quiet area of the campsite all together along a tree-lined road. There is plenty of space around the mobile homes and you can park right outside. Each has a large lockable veranda with parasol and outside seating, a BBQ and some sun loungers. It was so peaceful sitting outside listening to the wind rustling through the trees. It is the sort of place where you feel instantly relaxed.
The chalet itself sleeps six, but kindly they had removed two of the single beds so that the boys only had one bed in their room. Maximum space has been given to the living area which has a fully functioning kitchenette and corner sofa. Along with a table and chairs for eating inside. The kitchen has a gas hob, microwave combi oven/grill, good sized fridge freezer, kettle and all the crockery and cutlery you could need. There was even some kids plastic cups and plates ideal if you are travelling with toddlers. I was pleased to see that there was also space to store foodstuff and essentials which is so often lacking. If you are travelling with a young family Votre Vacances also provide baby packs to hire including travel cots, high chairs, bed rails and potties.
Linen included …
It was nice to turn up to all the beds being made ready for our arrival and unlike other companies, there is no charge for linen. Plus there were tea towels, washing up liquid, cloths, hand soap and other cleaning products. The boy's bedrooms had both shelving storage and also a small wardrobe, plenty of space for a week. The master had the same shelving and also a good side wardrobe at the end of the bed. Plus a door which leads into the bathroom. The shower is a very good size and water pressure very good. Everything was absolutely spotless when we arrived, with all kitchen equipment having been washed before our stay. Travelling during this time this is so important.
Another thing I really liked about the mobile home was that many of the windows had an overlay on them which gave privacy but still let lots of light in. It is not something I have seen before but really appreciated it during our stay. It was a very comfortable home away from home with thought given to everything we may need during our stay.
The campsite – Chateau La Foret
My initial reaction was that it was a lot bigger than I had anticipated at around 300 pitches. But it is so quiet and spacious that you could have been on a very small site. The Votre Vacances mobile homes are located a couple of minutes walk from the centre of the campsite and a five-minute walk from the pools.
The campsite centre
Most things are centred around the old stable blocks of the Chateau which house a restaurant, bar, games room, mini-golf, lots of outside seating and a large bouncy castle which the boys spotted immediately. Most evenings the campsite puts on entertainment and while we were there was a band one night. We ended up eating in the restaurant a couple of nights during our visit. The food was prompt, reasonably well priced for a captive market and the staff very friendly. It served a variety of pizza, pasta and burger dishes mainly although there were also steak and mussel dishes available. Kids meals were limited but I did find this pretty much the case throughout our holiday when eating out.
The games room was a big hit with Charlie (age 8) who loved the pool tables and table football. The bouncy castle was also very handy for keeping them entertained while we waited for the food to be served. Its close proximity to the bar and restaurant meant it was very popular. And it was nice for me to be able to relax while they reminded in full sight. Unlike many French campsites, we have visited wifi was available and it did work. It does cost extra with both day, week and multiple device plans available. So if you have older children that need to be online or if you want to facetime daddy as we did it came as a welcome relief.
The pool complex
Both pools are very close to the Chateaux which stands grandly overlooking both. In the front, there is an outside pool which has wooden decking. It seemed to be used more by couples than families and so was the more peaceful option. However, the boys wanted to try the inside heated pool. This was because of the slides. There was a long winding slide which had its own runoff and was perfect for Harry who spent a whole morning going up and down it. In the main pool, there were two short fast slides next to each other. Charlie really enjoyed these playing with the other children on the campsite going up and down. Even the inside pool was not particularly busy when we visited with plenty of space to layout towels etc. There is also a small baby pool with a small red slide which is perfect for toddlers.
Le Grand Defi
Something which really stands the campsite apart is its close proximity to Le Grand Defi which is a treetop adventure park. We visited on the afternoon of our second day, I think Charlie would have happily gone back every day given the chance. He had so much fun. With lots of different routes for different abilities and numerous zip lines across the lakes, he struggled to make the decision on which one to do next. Staying on the campsite you get a discount on the normal price, so for three hours, it cost 12.50€ for Charlie. They do have courses suitable from the age of two but Harry wasn't keen on the harness. Plus numerous courses for older children and adults alike.
Review Votre Vacances in Vendee
There is so much to do in Vendee a couple of days was not enough! There are beaches of all descriptions within a short fifteen-minute drive. Many of which have plenty of parking. When we visited we went to the aquarium, the salt marshes and took a day trip into Nantes to ride on the mechanical elephant. Book mark this page as I will be updating it with links to the places we visited during our stay.
As well as activities galore for families there are romantic french towns to explore, sunflower fields to wonder at and plenty of country side to get lost in. Votre Vacances is about a fifteen-minute drive from the town of Les Sables d'Olonne where there are plenty of restaurants and shops to buy souvenirs. As well as a long sandy beach and port to explore. There really is something for everyone.
I would not hesitate to recommend Votre Vacances to friends and family. It was a lovely break full of personal touches. We would not hesitate to go back . They have really set the bar high. And I think you would be hard pushed to find another independent holiday company that cares about their guests as much as they do.
For more information and to book please visit the Votre Vacances website .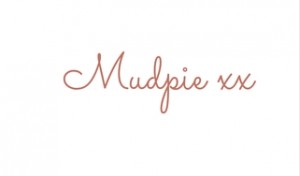 If you've liked this post please follow me on my social media channels:
Mudpie Fridays: YouTube | Twitter | Instagram | Facebook | Pinterest | LinkedIn
Review Votre Vacances in Vendee