The Îles des Glénan -Archipelago off the Brittany Coast. When I started researching our trip to Brittany in France in the Summer of 2020 I chanced upon the Îles de Glénan. As soon as I saw pictures of the archipelago which is about ten miles off the coast of France I knew it would be on our must-visit list when we went on our two-week French family road trip. The road-trip was in fact meant to be a little over three weeks but with the new quarantine rules that the government brought in while we were there. We had to cut it short so to make it back in time for the boys to start school in September.
Booking Our Trip – The Îles des Glénan Archipelago off the Brittany Coast
Typically as I found there is very little information online about the Îles de Glénan so I thought I would share our experience. From what I could find there is one main company that operates tours to the islands – Vedettes de L'Odet. The good news is that they run from several different ports, Bénodet, Concarneau, Loctudy, Port-la-Forêt and Beg-Meil. The closest one to where we were staying was Bénodet I had rung to try and book tickets over the phone after the campsite had suggested this was the best way to do it. However, I only ever got a recorded French answer message on the several times I tried. So I booked tickets online.
Our boat to Saint Nic which is the largest public Island was at 11. Although having not visited Bénodet before we arrived an hour before our's left to make sure we had enough time. There is a large carpark right next to the port which is signposted through the small town. When we arrived there was plenty of space however I could imagine at busier times it would fill up quickly. Vedettes de L'Odet offers several different trip options and it is not that clear online. We opted for both a trip to the Islands where we could get off and explore and a boat trip around the islands so we could see more.
When we arrived we were informed that we had to exchange our email ticket for paper ones at the shop. This is right next to the port but had a bit of a queue so it was just as well we were early. The tickets we were given had three ticket stubs, one each leg of our trip. They had timings on them and boat letters.
The Boat Trip Out
We sat on the top of the boat during our trip out to The Îles de Glénan so we could take in the views. There is plenty of seating, I would anticipate that the boat was only about half full. During our trip, there was a tour guide who gave us information about some of the buildings, the lighthouses and shoreline as we left Bénodet . The tour was both in French and English. The journey out is about an hour, once we neared the islands she also started to give us some more information about Saint Nic.
Arriving on Îles Saint Nicolas
We left around 11am and arrived at about 12.15 pm. Although there is not much on Saint Nic there was more than I was expecting if I am honest. There is a bar and a restaurant next to where the boat docks. Plus some very clean and environmentally friendly toilets behind them. We also found a map which gave us an idea of where to walk. I had brought a picnic with us so we headed off walking around the Island. You can either go off to the right which takes you to a strip of sand that joins Saint Nicolas to Îles Bananec at low tide. Or you can walk across the island to the main beach area.
Since the tide was out we opted to walk across to see the stretch of sand between the two islands. Before we settled on the main beach to eat our picnic. The sand is so white and the water so turquoise that you could easily think yourself on a Caribean Island. And not ten miles off the French Coast. We then had about three hours on the beach. The boys played in the water, climbed the rocks and hunted for seashells. Before we headed back to the port (which is only about ten minutes on foot) to get ice cream. And catching the next part of our boat tour.
Boat Trip around the Islands – The Îles des Glénan – Archipelago off the Brittany Coast
We caught our second boat at 4.15 pm and had a tour around the islands. The boat was really empty but this time the boys opted to sit downstairs. Which meant they could go out to the back of the boat and see the sights when they chose to. The Îles de Glénan is very popular and so there are a lot of small yachts moored up. This did mean that we could not get close to a number of the smaller islands.
There is also a non-profit sailing school which was interesting to watch. Throughout the trip, there was a guided tour again in French and English. It lasted about an hour and then we went back to Saint Nic to collect some more passengers for our trip back to Bénodet. We didn't need to get off and back on again as it was timed to ensure we could stay on the boat.
We should have got back around 6.30 pm. But it took a bit longer and we ended up docking in Bénodet about 7 pm. There are a couple of small cafes and restaurants in Bénodet. Where we could grab something to eat before heading back to the campsite.
It was a great day trip and one that I would recommend. Our trip cost 91€ for an adult and two children, including the extra hour around the islands.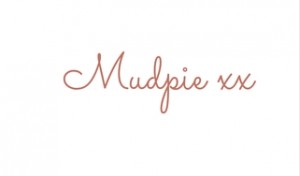 If you've liked this post please follow me on my social media channels:
Mudpie Fridays: Twitter | Instagram | Facebook | Pinterest | LinkedIn
The Îles des Glénan -Archipelago off the Brittany Coast, The Îles des Glénan -Archipelago off the Brittany Coast