Tips for a Treehouse Stay with Kids. We stayed in a remote treehouse in Wales when the boys were three and seven. It was a wonderful break and we have been on the hunt ever since to try and find another child-friendly one. Saying that I was a little nervous on the run-up is probably because I didn't really know what to expect. The romanticism of being remote without technology is very different to actually being in the middle of nowhere without electricity or a phone signal. During our trip, I learnt some things that would have helped our stay should we have thought about them in advance. So I thought I would share them in this post. To help you when staying in a treehouse with kids for the first time.
Tips for a Treehouse Stay with Kids
There is a good chance the treehouse will be in the middle of nowhere. This means it's unlikely to have a parking space right next door to it. So you will need to transport your belongings from your car to the treehouse. We had little carts to transport ours. So think about this and pack light. Take bags you can carry easily on your person in case the ground is uneven. Pack small bags for the kids to be able to carry on their backs if needed. Pack light.
Thing about footwear
In the same vein as above think about your footwear. We wore wellies so we didn't need to worry about walking across a field in the dark especially when those fields had sheep in them. The boys aren't great at not stepping in animal poo at the best of times.
It's likely to be unsecure
The treehouse did not lock. We didn't have valuables as such with us. But it was a worry from a 3-year-old perspective. So bear this in mind. Thankfully Harry didn't put two and two together and so did not venture outside on his own. But as an early riser, it is something we had to be aware of.
Stoves
It is likely that heating will be provided by a log burner or similar. Thankfully where we stayed there was a good fireguard. However, we have been glamping the past where this was not the case. For this reason, I would check in the future rather than take it for granted. The stove will also be your main way of cooking so think about one-pot meals you can cook on it easily.
No electricity
Be prepared for a lack of lighting. We took a camping light with us for the boys to keep close to their bed, in Incase they needed to get up in the night. It also gave Harry comfort when needed. We took head torches for moving around outside in the dark and for when we needed to use the loo which was outside. With no electricity, everyone was a lot earlier to bed and consequently a lot earlier to rise. Especially as there were no curtains.
No fridge
There is likely not to be a fridge on the basis there is no electricity. We stored food outside in a cold box. It is not going to store food for long periods of time. We kept meat to a minimum and only kept small amounts of food. As we were only staying for a weekend it really was not a problem, but for longer stays, we would have thought harder about our meal choices. You are also unlikely to be somewhere where you can walk to a pub or restaurant easily with kids. So thought does need to be given to meal times. We had cold meats and cheese on the night of our arrival. Then on our second evening having sausage and mash done on the stove.
More Tips for a Treehouse Stay with Kids
Flip flops
Our natural shower was downstairs under the treehouse it was amazing. It had a wooden floor which meant that flip flops were perfect for wearing inside the shower. And then for walking back up to the treehouse again after.
Book early
Treehouse stays are incredibly popular, especially those that will allow kids. As many will not accept children under the age of 16. So those that do can be booked up to twelve months in advance. Bear this in mind when making your plans.
Check facilities & hot tubs
It goes without saying but don't assume anything with a treehouse stay. Check if there is a little convenience shop on-site, where the nearest amenities are and if there is a hot tub. If there is a hot tub then it is likely to be wood-fired. If that is the case then pack the stove with as much wood as you can. They can take a surprisingly large amount of wood. This will heat your water up much quicker than having a half-full chamber. Just be aware that the water can get very hot so always check its temperature before the kids get in. It's also a good idea to have a good stack of logs before getting in!
Entertainment
We took a few things to keep the kids entertained. Not a lot though as we were packing light. But we did take a pack of cards and some glow sticks which helped with the I am bored moments before bedtime. A small travel game is a must.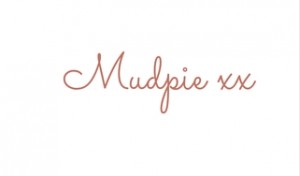 If you've liked this post please follow me on my social media channels:
Mudpie Fridays: Twitter | Instagram | Facebook | Pinterest | LinkedIn
PIN for later – Tips for a Treehouse Stay with Kids