List of Contents for a Metal Treasure Basket – A very good friend of mine, one of my NCT mummies via her Mother in Law passed us all a list of items for a Treasure Basket. The babies were about six months old at the time and from that point on I was hooked. Searching the house high and low for items for Monkey's treasure basket. Its a collection of items which has grown with him, and even today he will play with them in a multitude of different ways (he's almost 3).
Put simply a treasure basket is a group of day to day items made from natural materials presented generally in a wide low rimmed wicker basket so that items are easily accessible. You can present a child with a treasure basket as soon as they can sit unaided. When selecting items you should be mindful of the fact that young children will still be mouthing everything, so make sure they are suitable and do not pose a risk of choking.
Treasure baskets allow young children get the chance to touch, explore and question what you can do with everyday items. It also helps with the facilitation of concentration. Monkey would happily play with his for 45 minutes at a time much longer than the latest plastic toy. Today I am going to share with you the metal items which made up his basket, we have had it out recently with a giant magnet. Please note some of these items are not suitable for very young children.
List of Contents for a Metal Treasure Basket
Key
Mini Pudding Pot/Soufflé Dish
Thick Metal Chain
Jam Jar Lids
Rubber Plug with Metal Chain
Stainless Steel Sauce Pot
Giant Magnet
Jingle Bell Decorations
Fashion Belt
Tea Strainer
Egg Whisk
Sauce Whisk
Zip
Ring Chime
Metal Tin
Heart Chime Ball
Tea Infuser
Some other metal items you may want to include are:
Egg cup
Spoons
Nutcracker
Buckle
Napkin Ring
Bangle
Drawer Handle
Bell
Key ring linked together
Measuring spoons
We store the items in home made fabric bags that represent the items within them, so the metal one is made of shiny grey material (below). Treasure baskets can still be fun for children all the way up to school age. And for a while now I have been wanting to put some new ones together for Monkey based on certain 'themes' so watch this space.
To see other posts in this series please use the links below: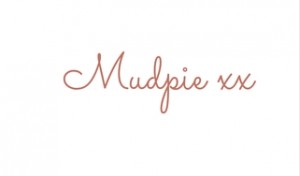 If you've liked this post please follow me on my social media channels:
Mudpie Fridays: Twitter | Instagram | Facebook | Pinterest | LinkedIn
List of contents for a metal treasure basket