List of Contents for a Wooden Treasure Basket – This my third post focusing on Monkey's treasure basket, for this one I have grouped together the wooden materials. Heuristic play theory focuses very much on natural materials and allowing the child to explore the characteristics of the objects by smell, taste and touch. You can see the first post on his metal treasure basket here and the second on natural materials here. Please note that some of these items are not suitable for very young children.
List of Contents for a Wooden Treasure Basket
Wooden Box
Mini Rain Maker
Dolly Pegs
Honey Stirrer
Silver Birch Discs
Olive Wood Butter Knife
Wooden Comb
Egg & Egg Cup
Dragon Teether
Massager
Spoon
Bamboo Soap Dish
Scoop
Wooden Bead Toy
Jacobs Ladder
Other things you may want to include
Lemon Zester/Juicer
Large Heart or other wooden decoration
Curtain Rings
Block of Wood
Drift Wood
Bracelets
Craft Blanks
Small turned bowl
One of the other items that I keep within the wooden selection is a wooden ring with rainbow coloured ribbons tied to it. Its so pretty, this was one of the first DIY toys I made Monkey, he use to love the ribbons as a baby and as soon as he could grip would shake it about. At coming up to three Monkey will still dance around the lounge with it now, it is so easy to make and goes down a storm.
We store the treasure basket items in home made fabric bags that represent the items within them, so the wooden one is made from a printed wood material. I will be posting other bags shortly, the next one will be a corduroy version with different materials and textures in it.
To see other posts in this series please use the links below: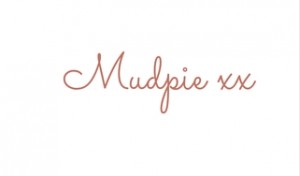 If you've liked this post please follow me on my social media channels:
Mudpie Fridays: Twitter | Instagram | Facebook | Pinterest | LinkedIn
List of Contents for a Wooden Treasure Basket