I did think that I would be able to spend the early weeks (before Monkey comes out of nursery) of my maternity leave wandering around some of the glorious gardens of Sussex, Surrey and Kent. Marvelling at the flowers, stopping for tea and cake when Kipper needed feeding and really just relaxing and enjoying some selfish me time! But with the good old British weather being utterly rubbish I've hardly ventured out of soft play and cafes! However on my Birthday the weather forecast wasn't looking too bad so my mum suggested we went to Borde Hill Gardens near Haywards Heath in West Sussex.
I am a little rose mad, currently trying to cultivate a little rose garden at the front of our cottage. Borde Hill has a small but beautiful rose garden with a fountain in the middle. The majority of the roses are David Austin or similar and the perfume is glorious, even Monkey was suitably impressed.
One if the things I like about Borde Hill is that they have a number of small gardens which are all interlinked and they work hard to make sure there is something of interest all the time. Our next stop was the Paradise Wall, with a long herbaceous border. This lead into the Italian Garden, the agapanthus and alliums were pass their best but I can imagine it looks stunning when they are in full bloom. Monkey was fascinated by the water feature which would fill up and then empty it's water into the Lily pond. I can imagine sitting there enjoying the view of the countryside listening to the water. However with a four year old in tow that didn't happen! He wanted to continue exploring.
Our next stop was the Old Potting Shed, monkey really enjoyed exploring the different rooms and seeing what he could find. It would be a great area for a game of hide and seek with various nooks and crannies for hiding places. I should explain that the potting sheds are in effect ruins so its a great space for plants too.
Borde Hill Gardens is not huge so you can walk from area to area quite quickly and easily. I had the pram all the way round and had no issues as the majority of paths are hard standing. However we did not venture into the woodland areas. It is possible to download a map of woodland walks which are reached near the Garden of Allah. We met some very friendly cows as we walked around this area and the views across the fields were very peaceful and relaxing
Outside Borde Hill Gardens there are two eateries in the same location, Jeremy's Restaurant is quite formal and does not allow children. However there is also Cafe Elvira which we had lunch in before entering the gardens. It was reasonably busy for a weekday lunchtime so you may want to consider booking. They offer a range of sandwiches, some larger meals, a hot kids menu and various cakes and desserts. Its a very pretty and airy cafe and I would definitely look to stop there if we visit again.
Actually in the gardens there is another little tea room called Little Ritz which was perfectly placed for a piece of cake and a cup of tea when Kipper needed feeding. Its has a lovely vintage theme to it and they also have an inside eating area (in a little Summer House) which would be wonderful for a baby shower, or girls get together. All the cakes are home made and they have a great selection, they also offer a wide range of sandwiches and lunch boxes for children. More details on all of the places to eat can be found on the website here.
After our refreshments we wanted to find the play area for Monkey. It is actually outside of the grounds of the gardens and we didnt spot the sign so did wonder if there was one at all. You reach it via the carpark in the top right hand corner next to a small Summer House, this also leads you out onto some park land. As it was mid week we had the play equipment to ourselves, Monkey was a little disappointed as the smaller wooden climbing frame with the slide was all roped off. However he had fun playing on the larger one, there are also two sets of swings, a balancing rope area and a seesaw. It would be a lovely area for a picnic as you overlook a similar view of the countryside to the one above.
Things you need to know:
Address – Borde Hill Lane, Haywards Heath, West Sussex, RH16 1XP
Open 19th March to the 2nd October daily, although they do have events on which may impact opening so please check their website before travelling. Open 10am-5pm or 6pm depending on the time of the year. The woodland area is closed from the 14th September.
Adults are £9.02, Children aged 3-16 are £6.05, under 3s are free. They also offer family tickets which reduces the price and if you have RHS membership they operate the partner garden scheme at certain times of the year.
Their website is www.bordehill.co.uk
We had a really nice few hours out, the fact that it has the play area too was enough to keep Monkey happy (i.e. bribery!) while looking around the garden. I would definitely recommend a visit before the roses pass they really were gorgeous.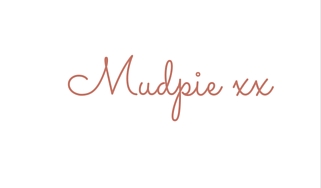 Linking up with CityTripping