Kids Advent Calendar Contents Ideas. This week I am planning to put the kids advent calendars together and I have been trying to  come up with content ideas. Both kids have wooden ones which we brought from Fortum and Mason. Considering they will have them until they leave home they are not badly priced. I'm also secretly hoping they will be passed on at some point. As Kipper is only six months old I was initially thinking of just putting in his advent activities. I am sure that Monkey will love to open the calendar for him. So it would be more interesting for him to have some other than little pieces of card. For this reason I am also thinking about adding building blocks in.
For Monkey he will also have his own advent activities although they are tailored to the fact that his four. Last year he had matchbox cars, the year before little fish counters and the year before that duplo. Traditionally I have selected one things and got 24 of that thing along with some chocolate. Thinking about it I may have missed a trick. As Monkey is older this year I am planning on putting something different in each door. It will be more work to get it all but I am thinking he will enjoy the surprise so much more. If it works then I will be collecting through out the year next time round as I will be back at work!  I have been doing some brain storming to try and think of things which could be added (for boys and girls):
Marbles
Stickers
Loom Bands
Matchbox Cars
Duplo or Lego
Lego characters or people
Counters – such as counting fish
Collectables and Blind Bags – such as shopkins
Treasure hunt clues – to find a prize or a Christmas Eve Box hidden in the house somewhere
Christmas decorations
Toy soldiers or figurines
Building Blocks
Movie Tokens – for a specific Christmas movie or something they love
Threading beads or craft beads for jewellery making
Dress up accessories
Key Rings
Small craft items
Seeds
Alphabet Letters
Magnets
Pocket money toys or party bag toys
Scratch cards
Rubbers
Hair accessories
Mini plastic animals
Badges
Lip Balms
Photos
Charms for a bracelet
'I owe you' vouchers
Temporary Tattoos
Money or coins
Fun craft stamps or mini punches
Bubbles
Finger Puppets
Glow in the dark stars for the ceiling
Mini plastic dinosaurs or bugs
Jigsaw pieces
Homemade play dough
Chocolate Coins
Crayons
Nativity counters to tell the nativity story
Baby Bonding Tokens
I have also made a printable version, incase you want to  take it shopping with you, which is what I will probably do. Since my post baby brain still needs a bit of help!
kids-advent-calendar-contents-ideas-2

What do you put in your kids advent calendars? I would love to hear in the comments below.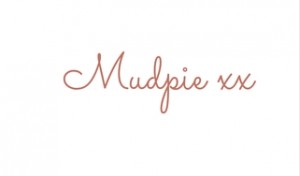 If you've liked this post please follow me on my social media channels:
Mudpie Fridays: Twitter | Instagram | Facebook | Pinterest | LinkedIn
© Mudpie Fridays. Unauthorised use and/or duplication of this material without express and written permission from this blog's author and/or owner is strictly prohibited. Excerpts and links may be used, provided that full and clear credit is given to Mudpie Fridays with appropriate and specific direction to the original content. Email: mudpiefridays@hotmail.com