In previous years I have shared 25 Advent Activities for a 2 year old, a 3 year old and now with Kipper on the scene 25 advent activities for a baby, just last week. Each year I like to alter Monkey's so that he is experiencing something new and they are more age appropriate. Traditionally we fill wooden advent calendars with a mixture of activities, chocolate coins and little toys. I find creating advent activities is a great way of building in Christmas activities you have planned, craft days and family traditions every day in December. With a little thought they don't have to be big things or cost a fortune, here are ours for this year:
Make paper chains
Visit Father Christmas
Write & post a letter to Father Christmas
Pick out and cut down a Christmas tree
Make orange and clove decorations
Make salt dough ornaments
Make bird feeders
Go on a lantern walk/neighbourhood walk
Decorate a gingerbread house
See a Christmas show at the theatre
Watch the polar express
Decorate the Christmas tree
Make an end of term gift for the teacher
Go ice skating
Read about the nativity story
Indoor picnic underneath the Christmas tree
Make some Christmas cookies
Make Reindeer Food
Draw a picture for Father Christmas for Christmas Eve
Visit the reindeers
Play Christmas Bingo
Watch your Christmas assembly
Act out the nativity story
Wear new Christmas PJs
Choose a new Christmas Decoration for your room
Generally the advent list will act as our bucket list though out the season, we always have an Elf visit us too! Next week I will be sharing our plans this year. With two little ones this could be a busy December! To help my readers I have created a PDF version of this list with little labels, so you can print and include in an advent calendar or similar.
christmas-advent-4-year-old

I have is also created a blank one should you wish to add any of your own. I would love to hear about your plans in the comments below.
christmas-labels-advent-activities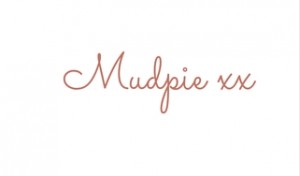 If you've liked this post please follow me on my social media channels:
Mudpie Fridays: Twitter | Instagram | Facebook | Pinterest | LinkedIn
© Mudpie Fridays. Unauthorised use and/or duplication of this material without express and written permission from this blog's author and/or owner is strictly prohibited. Excerpts and links may be used, provided that full and clear credit is given to Mudpie Fridays with appropriate and specific direction to the original content. Email: mudpiefridays@hotmail.com
Linking up to #DreamTeam & #Sharingthebloglove