We are BIG fans of Elf on the Shelf in our house, this will be the third year we have taken part and our little 'Elfie' has joined us to watch over Monkey and to help him stay on the nice list. You can read all about our antics in our first year in our Elf on the Shelf Ideas for a 2 year old. The idea behind Elf on the Shelf is simple, each night your elf will report back to Father Christmas on how good your child's behaviour has been. His magic allows him to travel to the the North Pole. However your child must never touch him or his powers will disappear. [If this does happen then some magic dust aka glitter can restore your elf's magical powers if necessary]…
However after speaking to a number of mums, I know a lot of people who would like to get involved but don't. Worrying that they do not have the time to think up a new activity each night.
So this year I have designed a free printable giving you an idea for each day from the 1st of Dec to the 25th of Dec. All of which are really simple and take no more than 5 minutes. So you can print this out and have everything you need, no more getting into bed and turning to the other half and going 'oh no the elf'. Which we have done on more than one occasion.
If this is your first year with Elf on the Shelf then a story book comes with your Elf explaining how it all works to your little ones. Of course if your elf has visited before then the first appearance will be with a welcome message. Last year we used chocolate coins to say 'Hi'. Monkey made reference to it the other day 'wondering' if Elfie would bring chocolate coins with her again this year! Funny what they remember so that will definitely be our starting point.
'Hi' with chocolate coins
Message in snow from the North Pole (flour)
Hanging from the living room lights
Selfie with Elfie while child is sleeping
Taking Paw Patrol for a walk (with pipe cleaners)
Having a snowball fight with cotton wool balls
Noughts and crosses with marshmallows
Walking on the ceiling
Making snow angels in sprinkles
Tree decoration hunt
Surprise – reindeer chocolate milk
Covering the tree in toilet paper
Elves diy photo booth
Leaves out paper and scissors to make snowflakes
Drinking an orange 'fresh orange juice'
Last Day of school message
Rewarding with a Christmas Colouring Book
Filling the front room with balloons
Sealing up the bedroom door with streamers
Plant some magic beans
4 more sleeps to Christmas written on loo roll
Magic beans turn into candy canes
All wrapped up in Christmas Paper with 'help' tag
Presents Christmas Eve Box
Good bye message/note
elf-on-the-shelf-planner

The great people over at Elf on the Shelf have also thought about this and this year launched some new additions to the elf family. Including Elves at Play, a 60 page idea book and 15 tools to help you prep each night. Such as suction pads so your elf can hang upside down, a hanging chair and grappling hook. All of which to aid the antics your elf gets up to and will be making my life easier this year. There is also a mobile app which can be downloaded for the Apple App Store and loads of ideas on the Elf on the Shelf website.
They have also offered my readers the chance to win an Elf on Shelf by entering the competition below, please use the Gleam application and note the T&Cs


Competition is open to residents of UK aged 18 or over
There is no cash alternative offered
The winner will be drawn at random and receive an Elf on the Shelf as pictured above
The competition will close on 10th December 2016 at 11.59pm, the winner will be notified through Twitter
The Winner will be asked to provide an email address and full postal address
I have a number of other giveaways running as we approach Christmas please search giveaway in the box above to enter. Good Luck!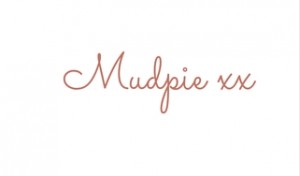 If you've liked this post please follow me on my social media channels:
Mudpie Fridays: Twitter | Instagram | Facebook | Pinterest | LinkedIn
We were gifted an Elf on the Shelf and an Elves at Play Kit for the purpose of this post, however all opinions are my own. We genuinely love Elf on the Shelf and wanted to share our plans for the coming year.