With the New Year upon us I have decided to start a new series focusing on free days out in Sussex with kids and the surrounding counties. We love getting outside and day tripping but going out most weekends can get expensive. Yet there are lots of free things to do its just a case of finding them. With it being official Winnie the Pooh day on the 18th of January it seemed a good excuse to take a trip over to Hartfield in East Sussex.
We have visited Pooh Bridge before when Monkey was tiny so our first port of call was Pooh Corner in Hartfield village. Its a little Winnie the Pooh paradise where you can pick up all sorts of memrobilia. They also have maps on how to get to the bridge for 50p. You have two options you can either walk from the shop and tea room across the fields which takes about forty minutes. Or you can drive a short distance to the Pooh Carpark where it is a twenty minute walk. We opted for the later as when we visited it was early afternoon and this time of year it can get cold and dark by about four. Although Monkey was quite put out by this fact so I am sure we will be back in the Summer for the longer one.
If you do opt for the longer walk then its worth noting in the Summer months that Hatfield itself can get very busy. It is a small village with a couple of pubs, a small park and only on road parking, which means that it can be difficult to find somewhere to park. Pooh Corner is also a tea room, inside there is only a few tables but they do have a larger outside seating area. The food is incredibly well priced, we stopped for lunch  – a child's sandwich with pom bears, cucumber and cherry tomatoes, a large Cornish pasty with crisps and a salad and a huge bowl of soup with brown bread, plus three softs drinks came in at just over £13.  Everything has a Pooh theme from the high chairs to the crockery. I can imagine in the Summer it gets very busy. I had intended on packing a car picnic to keep to the free idea, but we didn't quite manage it.
We drove the short distance out of the village towards Chuck Hatch and the carpark. Its not a particularly large carpark and can imagine that it also gets busy quickly. There are alternatives near by. Its a downhill walk all the way to bridge, through woodland. Which means there is ample opportunity to collect pooh sticks on your way down, especially as there are a number of fallen down trees. If you had a good off road buggy then you could take it all the way down to the bridge although we had Kipper in the sling. Although its pretty steep going back up.
Monkey loved exploring the woodland on the way down, there are a number of dens which have been made. We pretended that they were Eyore's House. The added beauty of going this time of year is that it is not busy at all and the stream has not been clogged up by large branches instead of Pooh Sticks. Why people feel the need to throw down the biggest branch they can find I am not sure.
Naturally Monkey won every game we played. He had a great time and wanted to play on for ages, it was only the dusk which made us turn away.
Things you need to know:
You can find out more about Pooh Corner on their website
Address – Pooh Corner, High Street, Hartfield, East Sussex, TN7 4AE
The bridge is open all year round, please check their website for tea room opening hours.
I can not wait until Monkey gets more into the books and we get a chance to visit some of the other well known places in the stories. Check back soon for more ideas of free days out in Sussex with kids. If you have any which you love I would love to hear about them in the comments below.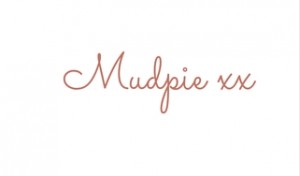 If you've liked this post please follow me on my social media channels:
Mudpie Fridays: Twitter | Instagram | Facebook | Pinterest | LinkedIn
Linking up with #CountryKids