I have always been a believer of soft soled shoes. When Monkey was tiny it was all I would entertain, I am the same with Kipper. So when I was contacted by Bobux they felt like a good fit for us (sorry excuse the unintentional pun). You see the first shoes Bobux ever designed were soft soled shoes for the founders daughter. Now they are all about teaming healthy foot development with good design that us mums will love. They have a wide range of shoes from soft soled ones, to first walkers to trainers, sandals and shoes for Monkey's age and beyond. They very kindly offered to send both boys a pair from their website.
For Kipper I chose some soft soled boys navy sandals. I fell in love with them the moment I saw them,  I much prefer traditional designs for the boys. I like that there was a huge choice to choose from many in neutral designs and colours. Although there were some adorable pink polka dot Mary Janes which I am sourly tempted by for a friend of mine who has just had a little girl.
Things I love:
The leather is so soft and because they have a velcro fastening so easy to put on. Even with Kippers big chunky feet.
To test them out we headed to the park, as its been so dry recently theres not loads of grass so I was expecting them to be put through their paces. I was surprised to find despite Kipper crawling around they were scuff free
I feel like I have got a quality product with straight stitching, beautifully dyed leather thats thin enough to be supple around baby's feet but strong enough to withstand a work out.
Kipper is happy in them. For the first time in a long time he's not tried to pull them off, even when sitting in hit buggy he was more than happy to keep them on.
For Monkey I wanted a shoe which would looks smart enough for outings but be cool enough for our holiday at the end of the month. So I opted for Chill Navy which is a canvas and leather mix. I like that it has a leather toe to try and protect the shoe from the battering a four year old puts their footwear through.
Monkey instantly liked them and was off and running happily around the park. The rubber sole is really lightweight and they look slightly wider around the toe area. I have wide flat feet which Monkey has inherited which means I can be confident that he's comfortable. Monkey can not tie laces yet although we are trying to learn, so the fact these have a velcro fastening is also a big tick in my book. It also means he can adjust them to make sure they fit perfectly.
Things I love:
Monkey tore round the park, played in the sandpit, jumped in the mud and climbed over everything in sight. Yet they still looked as good a new (minus a little bit of mud of course).
I like the little details which make these shoes look different to those available on the high steet, such as the tan leather strap and embossed eyelets
The soles are so light weight you really need to try them to believe it
I would without doubt recommend Bobux shoes to friends and family. It will not be long until Kipper is walking so I already have my eye on a pair of first walkers. My only wish is that they develop a range of adult shoes so that I can benefit from the best foot health practice too. After all with all the high heels with work (and in my youth) I think my feet could do with some love.
If you would like to try out Bobux shoes yourself, they are offering one of readers the chance to choose a pair from their website. You can enter via the gleam application below, please note the T&Cs.
Competition is open to residents of UK aged 18 or over
There is no cash alternative offered
The winner will be drawn at random and will receive their choice of shoe from the Bobux website – subject to availability.
The competition will close on 15th June at 11.59pm, the winner will be notified through Twitter
The Winner will be asked to provide an email address and full postal address
I have some other giveaways running at the moment so please check them out in the Blog Giveaways Page above. Good Luck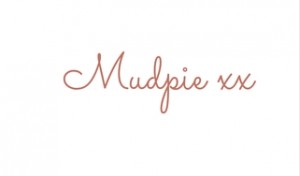 If you've liked this post please follow me on my social media channels:
Mudpie Fridays: Twitter | Instagram | Facebook | Pinterest | LinkedIn
We were given the shoes that featured in this post in return for an honest review, all words and opinions are my own