NERF Falconfire Review: Monkey is a big fan of all things Nerf so when we were offered the chance to review the NERF N-Strike Elite AccuStrike Series FalconFire  we of course said yes. Its aimed aged eight plus but we have tried out other Nerf products and although Monkey is just about to turn five he's never had an issue with any of them. I am pleased to say the same can be said for this shooter which is just as easy to load.

So what is it?
Kids can strike with confidence as they blast darts designed for accuracy! The Nerf N-Strike FalconFire blaster is part of the AccuStrike Series, which features darts designed for greater accuracy. Hit the mark with the precision of the most accurate Nerf darts. Load 1 dart into the top of this single-shot blaster, take aim, and fire! The dart storage area holds darts nearby for easy reloading. Comes with 6 Elite foam darts that are designed for greater accuracy. 
The newest addition to the AccuStrike Elite series, there is no assembly needed, you literally take it out of the packaging and its ready to go. Like all the others he could not wait to get it out of the box and start to play with it. Monkey and his little friend loved playing with the NERF N-Strike Elite AccuStrike Series FalconFire at Kippers Birthday Party. They had a little battle with this and the Nerf Zombie Strike Outbreaker Bow. When they were playing I was surprised by how fast the darts came out of the FalconFire, although they didn't travel as far as those from the Bow they were definitely quicker. Both boys really enjoyed playing with them.
Things we love:
You know what you are getting with this brand, a durable, well made action toy. The NERF N-Strike Elite AccuStrike Series FalconFire ticks all the boxes I would want it to.
Being a relatively small shooter in the series, its the perfect size for the younger audience and I can see that Monkey will be playing with it a lot over the Summer months
I prefer the fact that it comes with orange darts as they are a lot easier to spot in the grass! Since we tend to loose them and I am forever buying refills. Its a good job they are not expensive. The FalconFire comes with six darts
Its simple to set up, and you load one dart at a time. There is no need for batteries, simple point and shoot
Monkey figured out very quickly how to put the darts in and did not have any problems cocking it as such. Although it was a little stiff at first but I think thats more to do with the quality of the plastic which they use in manufacturing it.
There are several other dart shooters in the range to add to the fun and the competition
Its also compatible with Elite darts
Some of the Nerf shooters can be a tad on the expensive side, this one is priced at a very reasonable £14.99.
I would recommend this Nerf shooter to all Nerf fans. Now I just need to get myself one so I am no longer being used for target practice! We have also tested out one of their water toys which you can read all about here; Nerf Tornado Scream water Blaster.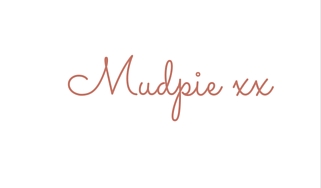 If you've liked this post please follow me on my social media channels:
Mudpie Fridays: Twitter | Instagram | Facebook | Pinterest | LinkedIn
We were given a NERF N-Strike Elite AccuStrike Series FalconFire Review for the purpose of this review all opinions are my own