DIY Flower Pencil Holder: Kipper is now exclusively formula fed which means I have a large number of formula tins which I don't know what to do with. Hubby thinks that they would make perfect storage for the shed. But since we have around fifteen on the side waiting to make it down to the bottom of our garden to the shed, Ive decided to steal one to make into a pencil holder. My desk could do with some brightening up and this months Bostik Blogger challenge is all about flowers. So far this year the themes have been birds, Easter and Valentines Day.
This is the perfect craft to do with kids as it can take as long as you want it to (or can be completed in a few minutes) and allows them to express their creativity in choosing flowers and centre pieces. They can cover it as much or as little as they like and make something which is totally individual.
To make a DIY Flower Pencil Holder you will need:
An old formula tin – it could be an old bake bean tin if needed. A formula tin leads itself to this because it has protruding edges around the top which means you can butt up the covering to it.
A large elastic band
Ruler, pencil and scissors
A covering – I chose a bright pink glittered A4 card
Some paper craft flowers
Circle stickers or embellishments
Bostik's fine and wide glue pen
Step 1: Measure your covering to make sure it is the same width as the chosen tin. Fix this to your   tin using the wide and fine glue pen. I used the wide edge to ensure I covered all of the paper as much as possible. You can put an elastic band around the middle to help hold it in place while the glue dries.
Step 2: Use the fine nib of the glue stick to attach the paper flowers. You can add these in any pattern you would like. For me less is more, but in theory you could completely cover it if you wanted!
Step 3: Once the flowers have dried add in your centre embellishments, again you can use the glue pen to affix these if they are not already sticky on the back
This is such a simple task which should keep any child entertained on a wet day. I am very happy with my bright sparkly pen tin. It cheers my desk up a treat!!
I will be back next month working again as part of the Bostik Blogger Programme, so please pop back for some inspired crafting ideas.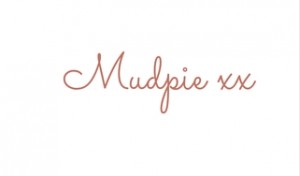 If you've liked this post please follow me on my social media channels:
Mudpie Fridays: Twitter | Instagram | Facebook | Pinterest | LinkedIn
This post has been written in collaboration with Bostik