10 minute craft ideas for Valentines Day: With Valentines Day almost upon us, I wanted to share a couple of 10 minute craft ideas which make ideal gifts to give to Mums, Dads, Grandparents and any other important people in your little ones lives.
Heart Button Canvas
I am really into all the button pictures I have been seeing recently and have been looking for an excuse to make one.
All you need to make this is:
a small black or white canvas, I opted for a 6 inch square black one as I wanted the coloured buttons to really stand out
Approx 150 buttons of all colours and sizes. I kept it to thin reasonably small buttons. Not only will this help with fine motor skills they are easier to stick than those really thick chunky ones
A pencil – I used white so it would show up on my canvas
Bostik White Glue
Step One
Draw the outline of a heart on your canvas, if you are working with little people then you may want to do this for them
Step Two
Cover the heart in white Bostik glue. As it dries clear it doesn't matter if you use too much. It can be easier to put the buttons on if there is enough to allow a bit of slipping and sliding.
Step Three
Add your buttons, complete the outline first and then fill in the heart working from one side to the other. Don't worry if you think you have too many gaps.
Step Four
Once you have completed the first layer, use the Bostik glue to add a second layer, filling in the gaps with the glue and adding a button on top. This also creates a nice semi 3D effect as well.
Once dry you can hang as it is or write on a message with glitter glue or pens.
Love Bug Aliens
Monkey is really into those little fuzzy charity bug things which come on a piece of ribbon. I remember them being all the rage in the 80s, unfortunately I no longer have my collection. But I thought I could make him a very special little bug.
All you need to make this is
A small scrap of felt
One large pom pom preferably the glitter variety
Half a pipe cleaner
Two mini pom poms
A set of goggly eyes
Bostik White Glue
Bostik Glue Dots
Scissors
Step One
Start by cutting out a felt heart. I tried to choose colours which are synonymous with Valentines Day. The heart will essentially form the feet so its up to you how big it is. I wanted my little alien to stand unaided so made the heart look more like a pair of feet.
Step Two
Add some Bostik white glue to the bottom of the heart, fold the pipe cleaner in half and add some more glue over the top of the pipe cleaner before fixing down the large pom pom.
Step Three
Twist the pipecleaner each side to make it look like alien antenna. Place one of the mini pom poms onto a glue dot and ensure it covers all of one side. Attach the mini pom pom to the end of the antenna. Repeat the other side.
Step Four
I would also recommend using the glue dots to attach the goggly eyes to the large pom pom.
And there we have it your very own Love Bug Alien. I know these will both down a treat with Monkey. Would love to hear about your valentine craft ideas in the comments below.
I will be back next month working again as part of the Bostik Blogger Programme, so please pop back for some Easter inspired crafting ideas.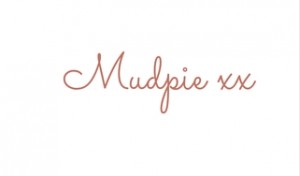 If you've liked this post please follow me on my social media channels:
Mudpie Fridays: Twitter | Instagram | Facebook | Pinterest | LinkedIn
This post has been written in collaboration with Bostik