AD Gifted – The boys were given a pair of school shoes for the purpose of this blog post – Review Start-Rite School Shoes
Review Start-Rite School Shoes. I have no idea where the Summer has gone! We have had an amazing time going around the UK on a road trip and even visiting the Isle of Skye. We were so busy having fun that I have done nothing to get the boys ready for going back to school in a weeks time. There is P.E. kit and uniform to buy, stationery supplies to source, new lunch boxes and of course new school shoes to buy. They have both had a growth spurt recently and so have consequently grown out of almost everything. When the boys went back to school in April we tried out some Start-Rite school shoes. The boys have liked them so much and they have worn so well. So when Start-Rite offered the boys the chance to review another pair we, of course, said yes.
Review Start-Rite School Shoes
With four school years between the boys they of course had very different requirements when picking school shoes. Harry will be going into year one which he is super excited about. So he needs something that is functional but easy for him to put on and take off himself. Charlie will be going into year five which he keeps reminding me is upper school. Impressed with his newfound seniority he wanted a pair of shoes that reflected this.
Harry's Choice of Shoe – Year One
Last time Harry picked some Rocket shoes. He loves them and so this time round he asked for the same shoes again just in a bigger size. If that's not evidence of how great these shoes are I am not sure what is. Not only are they very easy for him to take on and off by himself due to the rip tape fastening. But the bit he loves is the glow in the dark feature, a planet on the strap. I like that the toe is enhanced to keep shoes looking smart and safe from scuffs, while the durable sole is flexible to encourage natural movement as he plays.
They also come with Air-Rite technology, which allows air to flow around the shoe. To help keep feet fresh without affecting the shoes ability to cope with changeable weather conditions. I definitely noticed a difference between these and his school trainers in the smell department. Avaliable in sizes S10 – L4, width fittings E-H they have an RRP of £47.99.
Charlie's Choice of Shoe – Year Five
Charlie opted for Tailor. By far the most grown-up school shoe he has ever had! It is designed to be a more mature shape but still suitable for growing feet. An ideal lace-up shoe for primary school children. It has definitely appealed to Charlie as a more grown-up shoe. The leather is dyed throughout which means that is it more scuff resistant. The ankles are padded which gives more comfort and the soft sock-like tongue- locks the foot in place for agility and control. The soles are also biomechanically engineered with targeted flexibility for specific ages. Avaliable in sizes L2 – L11, width fittings F and G they have an RRP of £54.99.
Things we love about Start-Rite School Shoes
There is so much choice available which means that we were able to select shoes for both boys that they really liked and wanted. Which helps with the getting out the house battle in the mornings.
Multi width options. Harry in particular has wide feet and so it can be a challenge to find shoes that fit him. However, Start-Rite offers four different width options as a matter of course in most styles.
At home fitting and measuring. Although the shops have now opened up I have no plans to visit a shopping centre anytime soon. So I was pleased to see that Start-Rite offer a downloadable paper measuring gauge. It is so easy to use and it gave me confidence that I was ordering shoes that would fit the boys.
Start-Rite has also recently launched its first Vegan School Collection. Inspired by customers calling for an alternative,

Start

-Rite's best-selling school

shoe

designs for primary and secondary boys and girls now come in a Vegan-friendly offer. Made not just from a PU or textile substitute that has the look and feel of leather, but uses adhesives with no animal content too.
In Summary – Review School Shoes from Start-Rite
The boys are both very happy with their new shoes. I am sure they will wear just as well as their last pair(s). Standing up to football in the playground, running around in the woods and the general wear and tear that school shoes go through. Have you tried Start-Rite shoes before? I would love to hear about your experiences in the comments below?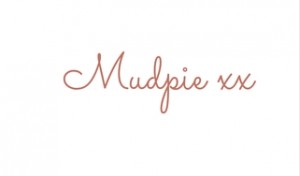 If you've liked this post please follow me on my social media channels:
Mudpie Fridays: Twitter | Instagram | Facebook | Pinterest | LinkedIn