10 Halloween films for Kids on Netflix: I can not believe we are half way through October all ready which means Half Term is almost upon us and then Halloween! This year I am hoping to make a bit of a thing about Halloween we have a couple of parties planned and they both have dressing up outfits already brought. Part of that I will be looking for some Halloween themed TV for Monkey.
This year will be the first year that we have Netflix, so with a little research here are some Kid friendly suggestions for Halloween watching.
Super Monsters: Season 1 Preschool kids who parents are the world's most famous monsters try to master their special powers while preparing for kindergarten.
Ghost Patrol Two kids and their pet dog (aka the Ghost Patrol) get a call about an old manor and soon find they are investigating their first real haunted house.
Casper's Scare School Casper the Friendly Ghost is sent away to a boarding school that specialises in teaching young students how to be as scary as possible.
Power Rangers Samurai: Party Monsters On Halloween night, the creepiest creatures from the Netherworld trade war stories about their battles with the Samurai Power Rangers.
Hotel Transylvania 1 Hotel Transylvania owner Dracula pulls double duty as an overprotective dad when an unwelcome suitor shows interest in his teenage daughter.
Hotel Transylvania 2 After Mavis weds Jonathan and baby Dennis arrives, Dracula looks for proof that his grandson is a vampire and needs to remain in Transylvania.
Dreamworks Wallace & Gromit: The Curse of the Were-Rabbit Working as experts in pest removal, Wallace and Gromit stumble upon a voracious monster that threatens to ruin the annual veggie-growing contest.
Dreamworks Spooky Stories Shrek dares his friends to bring on the scary with ghost stories told in a haunted castle. Later, Ginormica and the Monsters face alien pumpkins.
Masha's Spooky Stories Masha explains why there's no need to be scared of things like monsters, the dark, going to a new school, thunder and other common childhood fears.
Vampire Dog An enduring friendship forms when a boy adopts Fang, a 600-year-old vampire dog, and together they try to stop a mad scientist who wants Fang's DNA.
Ff you are regular readers of Mudpie Fridays you will know
Birthdays
are a big deal here on Mudpie Fridays so I was super excited to find out that Netflix launched a new feature in September. Parents can simply press play anytime and anywhere, and your little one's favourite characters will sing them a special birthday greeting – made just for them (or so they'll think). Netflix Birthdays On-Demand gives parents an easier way to make their kids' birthdays special.
Simply search "birthday" on Netflix to unlock a special performance from kids' favourite characters, including DreamWorks All Hail King Julien, Barbie, Beat Bugs, DreamWorks Dinotrux, Las Leyendas, LEGO Friends, LEGO Ninjago, Luna Petunia, Miraculous: Tales of Ladybug* and Cat Noir, My Little Pony: Friendship Is Magic, Pokemon, Project Mc2, Skylanders Academy, DreamWorks Trollhunters and Word Party
I am slightly gutted that Monkey's Birthday is not until June as I would love to see his face when I played Dinotrux!!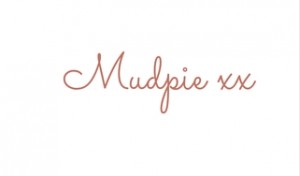 If you've liked this post please follow me on my social media channels:
Mudpie Fridays: YouTube | Twitter | Instagram | Facebook | Pinterest | LinkedIn