Star Wars BladeBuilders Path of the Force Lightsaber Review: Monkey is a big fan of Star Wars and has been getting more and more into it recently. He particularly likes Lightsabers. Especially since we gave the BladeBuilders Spin Action Lightsaber a spin. So when Hasbro offered us the new Star Wars BladeBuilders Path of the Force Lightsaber for review I suspected he would love, but I wasn't expecting it that it would be the first toy both boys reach for in the morning when they get up. And yes before you ask it does cause some arguments, despite it being aimed at 4+ Kipper is just as obsessed as his older brother.
So I guess the question is why? This particular lightsaber comes in three pieces and allows you to be either Jedi or Sith. Its quite a clever bit of kit as the actual lightsaber will change colour depending on which attachment you have put onto it. So unlike our others its white to start with but it does then light up the colour of the side you have chosen be that the light or dark side. Both of the hand pieces come with moveable parts as well. The Sith has blades which come out either side of the handle. The Jedi has a blue blade which comes out the hand piece. Monkey actually likes combining them all in one super log lightsaber. Like our other BladeBuilders the pieces connect with little red buttons that click into place so its really easy for Monkey to manipulate.
Monkey has great fun acting out Star Wars scenes in his head and then showing off his 'moves'. Its a great toy for adding into make believe or imaginative play and also when put together with our other lightsabers it means that he and his little friends can have some epic reenactments and battles. Its worth noting that the lightsaber comes with three AAA batteries, so it maybe worth having stock of these!
Things I love:
Other BladeBuilder Lightsabers can be added to this one as the parts are all interchangeable.
This means that there are lots of different combinations which Monkey can create, the back of the box gives some suggestions too. Of course Monkey being Monkey means he has to try and build the biggest one possible, by putting all his sets together.
The lightsaber is made from good quality plastic that feels like it will last even with all the changes that Monkey makes every time he plays with it. Or the fact that Kipper who is definitely not gentle likes to throw it around.
Unlike other toys he does keep picking up any playing with it, rather than it being a one time wonder like so many toys.
Like others in the series the lightsaber collapses in on itself so its easy to store. It also extends at the flick of a wrist, which Monkey has now mastered.
That it enables Monkey to play both sides of the battle should be wish. So he doesn't have to choose Jedi or Sith for a one off purchase. Plus it also means that because we have the other one the kids can either battle against each other or, as I try and encourage on the same side!
I would with out doubt recommend this toy for all Star Wars fans over the age of four. The fact that its part of the BladeBuilders means that there is a lot of longevity in this toy and I am still amazed by how much it is played with.  I am sure it would be a very well received Christmas present. You can buy the Star Wars BladeBuilders Path of the Force Lightsaber from a number of high street retailers including Argos, Amazon and Smyth Toys for £49.99.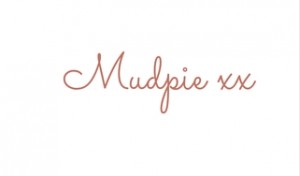 If you've liked this post please follow me on my social media channels:
Mudpie Fridays: Twitter | Instagram | Facebook | Pinterest | LinkedIn
We were given for Star Wars BladeBuilders Path of the Force Lightsaber for the purpose of this review, all views and opinions are my own. This post includes an Amazon affiliate link this does not affect the price you pay but does mean that I may benefit from a small affiliate payment should you go on to buy this item.