We were lucky enough to be invited to a PJ Masks Party over half term. If you are regular readers of Mudpie Fridays then you will  know a certain person is a little PJ Mask mad. He loves his new Headquarters Play Set which is part of the new toy release just in time for Christmas. Monkey also loves watching the TV series so he was super excited to see some of the new shows coming in the Autumn.
The party was held in the Picture House in London, both boys were dressed up as Gekko and Catboy. Kipper was the cutest Gekko going even if I do say so myself. All I wanted to do was to get a picture of the two of them together. Unfortunately this was the closest I got since they were having such a good time I struggled to get them to stay still, even long enough to get a photo!
At the party there were arts and crafts, a ballon lady that made the best ballon swords and plenty of toys to play with. The boys also enjoyed a session with Diddidance and meeting their life-size heroes. Monkey was totally made up when Catboy appeared and gave him a huge hug.
Even Kipper wanted to do a high five with Gekko. Once they boys had been throughly worn out with all the wonderful activities we got a chance to sit down for a little bit. In a lovely private cinema viewing of some of the new episodes that are launching in the next few weeks. Monkey was transfixed. Kipper on the other hand found the stairs so I spent much of the chill out time walking up and down them!
At the end of the viewings we were given a fantastic goodie bag full of wonderful PJ Mask merchandise which is now scattered around the house! It was like Christmas coming early. The good news is that PJ Masks have given one of my readers the chance to win a goodie bag of their own.
The contents of which include:
PJ Masks DVD – How to be a Hero – £7.99
PJ Masks Annual – £4.99
PJ Masks Magazine – £3.99
PJ Masks Drink Bottle – £4.99
PJ Masks Character & Vehicle – £12.99
PJ Masks Blind Bag – £2.99
PJ Mask Fleece Blanket – £10
PJ Masks Ravensburg Jigsaw – £4.99
PJ Masks Beanie Character – £8.99
To win this wonderful goodie bag you can enter via the Gleam application below and please note the T&Cs. Also please beware that both the beanie character and the vehicle may vary from the one pictured.
Competition is open to residents of the UK aged 18
There is no cash alternative offered
The winner will be drawn at random and will receive a goodie bag similar to the one pictured above
The giveaway will close on the 30th November at midnight, the winner will be notified through Twitter
The Winner will be asked to provide an email address and full postal address
I have some other giveaways running at the moment so please check them out in the Blog Giveaways Page above.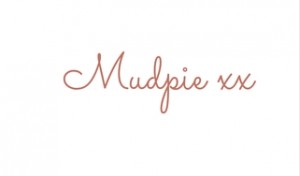 If you've liked this post please follow me on my social media channels:
Mudpie Fridays: Twitter | Instagram | Facebook | Pinterest |LinkedIn
We were invited to the PJ Masks Party all words and opinions are my own.