Review Eagle Brae Inverness: Back in the Summer myself and nine other bloggers went on a retreat to Riverside Cottage. We had such a fantastic time that we decided to do something similar six months later. Which is why we flew to Inverness last week. When someone suggested visiting Inverness in January I did wonder if we were slightly mad! I had visions of 6ft of snow. Thankfully that wasn't the case when we visited last week. I am so glad we did as its not the sort of break I would normally look to go on. Yet its opened my eyes up to a whole new holidaying experience. One which I hope to introduce Hubby and the children to.
Eagle Brae is approximately a forty minute drive from Inverness airport. For someone who is use to driving on the M25 pretty much everyday the lack of traffic on the roads was noticeable. Yet its a reasonably direct route on A roads. On each side you are flanked by the stunning scenery and mountain ranges of the highlands. Having never visited before I wasn't sure what I was expecting. But I wasn't expecting the beauty, even the air in some way felt cleaner.
Arriving early evening we missed the turning first time. Its quite difficult to spot as there is no light on the sign. As you turn into the entrance you are presented with quite a steep, windy hill. The owners are use to the potential problems the weather causes and will ferry people around if needed. If we were to visit again I think I would look to try and hire a 4×4.  When we arrived there was lots of deer grazing on the side of the road and around the cabins. It really added to the magic.
Review Eagle Brae Inverness – The Cabins
The cabins all have individual names and sleep either two or six. Eagle Brae are currently building some 4 berth cabins. Not that you would know as its being so sympathetically done we didn't notice it at all. Our cabins were Loxia and Aquila both sleep six, they were a short five minute walk away from each other.
Each cabin has the same layout. You walk into a generous entrance hallway with lots of space for boots and coats. This leads into the living area. Immediately you are taken back by the beautiful wood carvings that adorn the mezzanine. Downstairs is open plan with room for two large leather sofas in the lounge area, snuggled around a log burner. A perfectly proportioned kitchen with all mod cons and as many glasses as you could need. Theres even a dishwasher! The separate dinning area will seat six. On the wall is the sate of the art pioneer stero system. The cabins also has a number of board games and books.
Also downstairs is a large family bathroom with rain shower and a twin bedroom. Upstairs on the mezzanine area is a little office area and two single beds built into the cabin wall. They have their own little curtains for privacy and I can imagine Monkey loving sleeping in one. There is also another twin room with its own on-suite bathroom.
I have made a video of our stay which you can watch below:
So what did I think of our stay at Eagle Brae?
The Pros:
The ground floor is heated throughout
Its the little touches such as the monogrammed towels, plenty of toiletries and everything you need for a self catering holiday including washing up liquid, dishwasher tablet and rubbish bags
High quality fixtures and fittings which you would choose for your one home
The little gift basket was a nice touch
Its homely without being personal. Traditional Scottish and hunting niknacks adorn the shelves and walls. Yet it doesn't feel cluttered
Impeccably clean, all the linen was crisp and white he towels soft and snuggly.
And more…
One of the books on the coffee table was a photo book showing how the cabins are built. Its fascinating to see just how much work goes into them
On the first night we ate in with Eagle Brae providing some prepared meals. Ideal to make self catering easier on your first night they offer ten different options to choose from. The best but is that they only need to be heated up on the oven
In reception there are plenty of details of things to do in the local area, including walking & hiking routes, suggestions on sight seeing and golf courses. There is also free hot drinks and snacks to fuel you while you make your plans. While we visited we visited Loch Ness and Urquhart Castle.
It was really quite dark by the time we arrived on the Monday evening. Which meant we didn't get to see the stunning views until we woke on Tuesday. It really is so beautiful I wish we had, had more time to sit outside and take it all in. On the last day we took a walk down to reception and met a very special guest. One of the young stags decided to say hello. It was a beautiful end to our stay.
The cons:
Well to be honest there aren't any which I experienced, we had such a wonderful time. Its not the sort of holiday that I would normally consider. Yet I can imagine the boys running wild and enjoying the freedom it would give us.
While we were visiting Inverness we were also invited to be guests of Kingsmill Hotel for an evening meal. We were treated to Bill playing the bagpipes and piping in the haggis as well as a five courses. Set in a private dining room, the food was first class, the atmosphere relaxing and the people we came across very friendly and welcoming. Needless to say we all felt very full afterwards.
Our menu consisted of Cullen Stink, Haggis Tower, Feather Blade of Scottish Beef, Spiced Apple & Raisin Crumble. Followed by tea an coffee with Highland Tablet.
We had a fantastic time away. Our trip has definitely made me view holidays in Scotland in a different light. I cant wait to explore more with the boys and Hubby.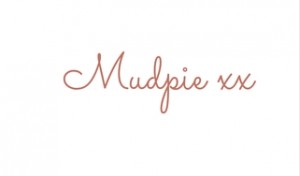 If you've liked this post please follow me on my social media channels:
Mudpie Fridays: Twitter | Instagram | Facebook | Pinterest |LinkedIn
We were invited to Scotland by the Scottish Tourist Board who arranged this trip for us.