2018 Eurocamp France Holiday Diary Part One: We were very lucky to be invited to visit St Raphael in France courtesy of Eurocamp over the May half term. We had an absolutely fantastic time and you can read all about our opinion in our review post. However what did we actually get up to? Well the answer is a lot. I am totally amazed by how much we fitted into the week. So I have decided to split the post into two so that if you are considering visiting yourself you will have lots of ideas.
Friday – Since we were going all the way down to the South of France we decided to take the Euro tunnel over on Friday night. We managed to catch the 4.20 train. Having experienced the benefits of Flexi Plus boarding previously when we visited Bordeaux with Eurocamp we opted for the same ticket this time round.It also meant we got to use the lounge and pick up tea for us all. Which we ate on the half an hour crossing.
Our first stop was La Croix du Vieux Pont Campsite in Berny-Riviere we arrived around 8pm. Just in time to have a little drink at the bar and settle in for the night. Knowing we would be leaving early on Saturday for the ten hour drive to the Riverina.
Saturday – So today didn't actually go to plan. About five miles into out trip we got a flat tyre and ended up stranded on the side of the road for the best part of three hours. We then had to wait for the tyre to be changed, which meant we weren't ready to leave until about 2.30pm. Although the drive was ten hours that was without factoring stops in. Speaking with Eurocamp they found us another holiday park pretty much on route. Which is how we came to stay at Le Château des Marais Campsite in Chamboard Liore. I could not fault their customer service and desire to help us.
We arrived around five and managed to get to the pool before it shut at seven. Monkey loved the slides and messing around in the shallows. Thankfully they had a restaurant on site and we sat and enjoyed pizza and pasta before bed. Although it hadn't been in the plan its a lovely area of France which we would have not seen under normal circumstances. The park is about a ten minute drive from the beautiful chateaux at Chambord which we stopped to capture on our drive out. Hubby and I have decided we would like to come back to explore the region further at a later date.
Sunday – This time we managed to reach our intended destination of Esterel Camping in St Raphael. Driving in France is pretty straightforward and we were on the motorways for most of the ten hour drive. When we arrived we had to register with reception where we were given wrist bands to use the facilities, a map, brochure and big pink bag. Unlike the other parks we have stayed at this one has a packed schedule of things to do. Monkey has already decided he wants to try his hand at the golf and boules.
Hubby and Monkey popped to the shop to grab some essentials while I unpacked and got the holiday home straight. Then we had a tea of fresh bread, cheese, meat, tomatoes and olives on the large veranda. It You can read all about our accommodation in my Esterel Camping review. It was very relaxing and just what we needed after the drive.
Monday – Turns out the weather is not always sunny in the South of France. After thunder and lightening over night we woke up to a grey rainy day. Determined not to let it spoil our mood we decided to head to Cannes which is about an hour away. We drove there over the mountains with stunning scenery on both sides.
Its easy to park in Cannes with several carparks right on the front. It didn't entirely break the bank either costing 12€ for 4 hours. Our first stop was to have a wander around the port area taking in all the amazing yachts and motor cruisers. Monkey decided that he would like to train to be one of the deck hands and travel the world when he gets older. He also decided he wanted to try kite surfing when he grows up… At the bottom the port joins the beach which was practically empty. Although grey it was warm and the kids enjoyed running around in the sand and climbing on the rocks.
Next we walked down the promenade and found a sandwich shop for a spot of lunch. Many of the hotels have private beaches and it was very peaceful watching the world go by. Wanting to explore more but with two little ones we decided to get the land train. Which has something called the Big Tour. It costs 10€ per adult and 5€ per child with under threes being free. It lasts about and hour and takes you along the front and then back into the older town and up to the Citadel. With an audio option it tells you all about the famous hotels and movie stars along the front. Hubby and I have decided that we would like to stay in the Carlton if we are ever lucky enough to return for a romantic getaway.
At the Citadel you can get off the train and have a quick photo stop. There are toilets at the top for little ones but make sure you take the hand gel and some tissues.
The land train takes you back to the promenade so we stopped for ice cream. Mummy went to have a little nose around the designer shops. While the Monkey and Kipper tried out the carousel. Tokens are 2€ each or 5 rides for 8.50€.
Our guidebook hardly mentioned Cannes but there seems plenty to see and do there and definitely worth a day trip. – 8 Things to do in Cannes with Kids.
Tuesday – Today the weather was glorious. So we made the most of it staying in the Holiday Park by the swimming pool and splash pad. There is a warm child pool which is heated and perfect for the little ones. Kipper really enjoyed jumping in and out. Monkey loved all the different slides (7 in total!).
In the afternoon we headed out to the beach driving along the coast until we reached St Rapheal. The children enjoyed playing in the sea and on the beach. A stone fort was made and ice creams were eaten. Before heading back for a tea of sausages, salad and bread. That evening Monkey stayed up late and played cards on the veranda. A relaxing day had by all.
If you would like to read the second part of our week it can be found here – 2018 Eurocamp Holiday to France Holiday Diary Part Two. We even made a video of out time away: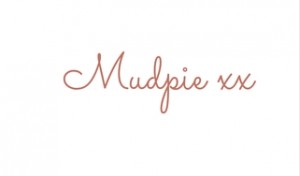 If you've liked this post please follow me on my social media channels:
Mudpie Fridays: YouTube | Twitter | Instagram | Facebook | Pinterest | LinkedIn
We were invited by Eurocamp to stay in Esterel Camping the purpose of review – all words and opinions are my own.