2018 Eurocamp France Holiday Diary Part Two: We were very lucky to be invited to visit St Raphael in France courtesy of Eurocamp over the May half term. We had an absolutely fantastic time and you can read all about our opinion in our review post. However what did we actually get up to? Well the answer is a lot, you can read the first half of our week here.
Wednesday – Today we decided to drive to the Camargue. We knew the weather forecast was not good and that it was looking better in that direction so we took a gamble and it payed off. Driving through the flats was very peaceful. It's full of rice fields and sunflowers – not that they are out yet. Much to my disappointment.
A little further in we came to the white horses. Many roam free like the New Forest ponies although there are also a lot of riding schools. We headed down to Saintes Maries-de-la-mer where we caught a glimpse of flamingos in the wild. Which was probably the highlight of my day.
In Saintes Maries-de-la-mer  we stopped for a bite to eat and to souvenir shop. There's a church in the middle and lots of little places to eat and drink. Buy their famous red rice and salt. We decided to head over to see the salt mounds which is about half an hours drive away. On route we saw some young bulls on route being grown ready for the Camargue bull fights. Despite it still being early in the season there was still a considerable amount of salt.
Since the weather was looking brighter we stopped in Arles on the way home to see the amphitheatre. We caught it at just the right time of day as the sun was low in the sky.
Thursday – chasing the good weather we drove up to Monaco. I was excited by the fact that it would mean that legally we would visit a different country! Although I don't think we will but our target of ten this year.
We visited the casino and had a look inside. It was very impressive but probably lost on the boys. Before heading over to the Palace to watch the changing of the guard. Since the Grand Prix was a few days ago they are still taking down all race fences and barriers. Which gave Hubby the opportunity to drive the circuit in our car. It was too good an opportunity to miss. I filmed the whole thing so if you want to see what its like then check out my youtube channel. I am glad we got their early as it was very busy by lunchtime.
After lunch on the go we headed out of Monaco to Menton which is almost on the Italian border. We spent the afternoon playing on the beach. It's such a pretty town with the multi coloured buildings over looking the bay. There was lots of restaurants that lined the beach which was light grey pebbles in some places and corse sand in others.
Friday – Our last full day without any travel. Its hard to believe we have been here a week already. Today was spent on site. In the morning we went to a little inside pool area designed specifically for under 7s.
We were lucky enough to have the place to ourselves for the whole morning. There was three little slides, a snake that sprayed water and some buckets which would catch you unawares. The water was warm and just the right depth. There was plenty of sunbeds both inside and outside. It completely wore Kipper out who then slept for a couple of hours while Monkey set off to the big pool with Hubby.
In the afternoon we made the most of the free facilities in the camp site playing in the play area and trying our hand at boules. Dinner consisted of pizza and chips from the takeaway in the sun while enjoying happy hour at the bar. It was a pretty perfect last day.
Saturday – I woke early to get everything packed. I am not sure how things multiply so much while you are away!
We drove about six hours to the last stop of our holiday which was very close to the Swizz border Domaine de Chalain Campsite. It had a huge lake which the boys enjoyed playing in for a couple of hours. The parc had a nice feel to it with lots of trees nestled amongst the cliffs. They also had a BBQ which we had for dinner making use of the onsite shop. We really noticed how it cooled down in the evenings.
Monkey was really taken with the venue and has asked we look at a lake holiday next time. Sunday was spent driving home to a ton of washing but with a computer full of photos of our brilliant holiday and a heart full of memories. For me this is what it is all about.
If you would like to read the first part of our week it can be found here – 2018 Eurocamp Holiday to France Holiday Diary Part One. We even made a video of out time away: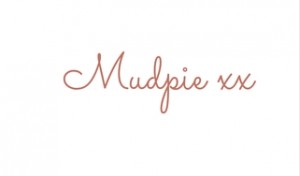 If you've liked this post please follow me on my social media channels:
Mudpie Fridays: YouTube | Twitter | Instagram | Facebook | Pinterest | LinkedIn
We were invited by Eurocamp to stay in Esterel Camping the purpose of review – all words and opinions are my own.