8 things to do in Cannes with kids: While we were staying the South of France with Eurocamp there was a couple of the towns on our hit list. Cannes being one of them. Although at first look iI wasn't sure there would be much for the children to do there. Yet the thought of drinking coffee on the prom people watching was a big draw. So we decided to give it a go.
8 things to do in Cannes with kids:
Beach – Next to the port there is a beach which was very clean and looked as though it was cleaned each night as there was no seaweed on it. The bay was also separated by lots of rocks which proved too much of a temptation not to climb all over.
Port – Monkey really enjoyed walking around the port area and looking at the yachts. He couldn't get over that some of them were bigger than our house. Even Kipper was taken by the boats.
Carousel – like most of the cities we visited while staying in the South of France. Cannes has a carousel on the promenade. It cost 2€ a ride or 5 rides for 8.50€. The music, bright colours and flashing lights attracted both boys to. Monkey chose to drive a motorbike and Kipper a little car.
Sight Seeing Train – If you want to see the sights but have small legs in tow then its worth paying to go on the little train which can be found on the prom. Lasting an hour and 10 minutes it will take you all along the seafront before back into the old town and up to the Citadel. Tickets were 10€ for adults and 5€ for children. Kipper at two was free. Its also completely enclosed one side which means its suitable for the most wriggly of toddlers. The audio tour is available in eight languages including English.
Citadel – At the top of the old town is the Citadel. It offers great views across the town and the perfect photo stop. If you catch the train mentioned above it also means you don't have to walk the hill will tired legs.
Rose garden – Along the front there is a rose garden which is planted with 1001 rose bushes with hundreds of different varieties. My kids are pretty use to walking around looking at roses since they are one of my favourite flowers. But it could be a good place to grab a sandwich from one of the many street venders along the sea front.
Red carpet & movie walk – Its impossible not to go to Cannes and ignore the glitz and glamour created by the film industry around the place. When we visited there was a big read carpet leading up to the entrance of the conference centre where they hold the awards. Its roped off but you can still get a good photo with the red background.
In and around the conference centre there are the hand prints of famous film stars. Some of which I recognised instantly. Others which I had no idea. There was also some cut outs of some iconic characters from films with their faces missing. Monkey was a little short for most of them but still managed.
Shopping – Cannes is well known for its designer shops which sit along the front. There is also another shopping street which runs behind it that has a number of well known high street brands. If you have slightly older children that are into their shopping then its a great place to potter away some time and some euros!
Have you been to Cannes? I would love to hear about your experiences in the comments below.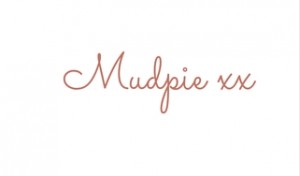 If you've liked this post please follow me on my social media channels:
Mudpie Fridays: YouTube | Twitter | Instagram | Facebook | Pinterest | LinkedIn