My favourite activity when we visited Levi was Aurora Chasing with Arctic Frontiers… those are big words for me. Since its not as if the rest of the trip hadn't been insignificant bringing several first time experiences for us including – staying in glass igloos on the fell, experiencing the thrill of the downhill slalom live, a private skiing lesson and kissing reindeers at a Husky Park.
Yet as soon as we met Kate, one half of Arctic Frontiers I felt at ease. She instantly bonded with Monkey, probably helped by the fact that she has children of her own and so gets it, in a way only parents can. Arctic Frontiers is a family tour business which specialises in small personal tours in and around the Levi area. Although many of their clients come to them for Aurora chasing. They also offer photography, cooking and foraging excursions. Plus they have recently renovated a beautiful traditional wooden cottage on the edge of a lake which is available to stay in. Made from Finnish Aspen in the traditional way it has such a lovely feel about it. Sleeping eight comfortably (read no sofa beds) it also makes intergenerational travel easy.
Kate explained the main reason for adding the cottage to the business is that they want to make their tours available to families. Aurora Chasing is by definition a late night sport, totally impractical for those with young children. Yet there seems to be a growing trend for young families to travel more and outside the normal all inclusive Mediterranean holidays which you see constantly 'on deal' in the tour operators windows. Like many families when we travel I want to achieve something. I want to share something with the boys which will help expand their minds and open up new possibilities for them. By having the cottage it gives families the option to move between being outside in the cold and inside in the warm and for the really young allowing them to sleep peacefully (until woken by an over eager parent).
Picking us up from central Levi we drove 35km outside of the town to a village called Rulua. Known locally by its 'peaceful' namesake a feeling of tranquility descends as you leave the lights behind. All that lays in front of you is pitch blackness, a starry night sky and the odd dear or reindeer in the pine forest that line the roads. We stopped a couple of times on route to see if we could spot any signs of the Northern Lights appearing. Armed with head torches we took a couple of pictures of the night sky. To the untrained eye (aka me) it looked like nothing. But to Kate who knows exactly what she is looking for it was the beginning of the Aurora Borealis. The cameras are set up for you, so all you need to do is point and shoot, relying on the timing of exposure to capture a good picture which is what you control. Everything else is held in place with duck tape. This makes sure you don't inadvertly alter any of the settings and end up with blurry photos. Stopping in the pitch black and looking up at the night sky really entertained Monkey. Even when back in the van he was looking out the window excitedly seeing if he could spot anything.
Next to the cottage there is a building hosting a fire pit. Our first task was to build a fire to cook a prepared dinner which Kate had brought with her. While that was all looking after itself we headed outside and had a look at the night sky. The cloud had lifted and Katy pointed out where the sky appeared lighter. But it didn't really have any colour to it. A quick picture however confirmed that we could see the Northern Lights, suddenly we all became very excited. While dinner cooked we snapped away watching as it expanded and moved around the sky. The ice on the lake had frozen enough to allow us to walk out onto it. Which allowed for the best selfies ever…. This picture below of Monkey and I looking at the Northern Lights is one I actually took. Kate used a head touch to light us up momentarily which was then captured on the photo because of the long exposure.
Once the cold started to bite we went back in and sat around the fire eating cheese and reindeer heated pasties. Made from oat flat bread. After which Monkey toasted hand made marshmallows while we drunk more of the home made berry juice. Once we had eaten our fill we headed outside and managed some photos of the night sky. Eventually the sky clouded up and we retreated once more as sleet fell. It's not often I loose all track of time but thats exactly what happened and before I realised it was past 11pm. Monkey fell asleep on the drive back to the hotel otherwise we would have stopped some more to get further photos of the Northern Lights.
Of course seeing the Northern Lights is totally dependent on the elements. If there is no break in the cloud then there is very little that can be done. However we would never have seen them on our trip if it hadn't been for Kate. She taught us what to look for and how they may not always be visible to the naked eye but that they are there. Arctic Frontiers have a very good success rate in spotting the Northern Lights, in October this was 100%. Our experience combined two of their excursions the Aurora Chasing with dinner. Unsurprisingly they are are extremely popular, partly because all you need to do is turn up, they even provide all the outside clothing and footwear for adults. They even give you the memory card with the photos on to take home. For those of us juggling the pressures of family and a professional career in the city the thought of just needing to turn up without thinking about any of it really appeals.
Without doubt we will be returning when Kipper is older as this really is an experience I want to share with our whole family.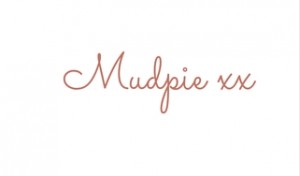 If you've liked this post please follow me on my social media channels:
Mudpie Fridays: Twitter | Instagram | Facebook | Pinterest |LinkedIn
We were invited on a press trip by the Levi Tourist board to experience everything the resort has to offer. Our adventure with Kate was included in the itinerary.