8 Reasons to Stay at the Levi Hotel Spa with Kids: In the middle of November Monkey and I were lucky enough to visit Levi in Finland to watch the World Cup. Which was amazing and we had a once in a life time trip.  While we were there we stayed a night at Levin Iglut and also three nights in the Levi Hotel Spa. After the beauty and isolation of the glass igloos the hotel had a lot to live up to. Im pleased to say that the hotel not only lived up to our expectations but exceeded them. So here are my 8 reasons to stay at the Levi Hotel Spa with kids
1. Location
Travelling with kids I am always concerned about the location of the accommodation. What makes Levi as a ski resort different to others in Finland is that it has a centre. This is not something which you would normally find. So being in close proximity to this and all it has to offer in the way of facilities, restaurants, shops, bars and the skiing of course. So I was pleased to find that the Levi Hotel Spa is so close it took less than five minutes to walk from the hotel to Zero Point. Which is basically where you hire your ski equipment and get the ski lifts. The centre is quite compact which also helps with kids.
2. The Junior Suite
The hotel is divided into eight different blocks of rooms. We were lucky enough to stay in the Ounas block which is where the hotel's Junior Suites are located. It is perfect for families because it is peaceful but also because you can get to the main area of the hotel by going via an underground tunnel. Which means when it is really cold you don't need to take them outside.
The room itself is spacious, modern and very well designed. With a whopping 44 square metres there is a separate bathroom and toilet. Ideal for kids when they inevitably want the bathroom when you are in the shower . A living area which also has a very comfortable sofa bed, hidden drinks area and flat screen tv and then the master bedroom which is also very spacious. The beds were so comfortable, it was like sleeping on a cloud with an duvet folded up underneath. There is a sliding door which separates the two main rooms.
In the entrance hall there is even more storage perfect for putting all the outdoor clothing. Plus something that I have never seen in a hotel ever – a drying rack. Which is basically an upright tumble dryer with hanging rails. It was perfect for drying towels and swimwear.
3. The Spa
Without doubt Monkey's favourite part was all the pools. There are seventeen in the spa complex and we managed to visit several times during our stay. Typically I had left our swimwear at home. However the hotel will either rent it to you or there is a small shop where you can buy some which got me out of the dog house. There is an outside pool which is pretty chilly but you are rewarded by very warm jacuzzis and I think there is something special about sitting outside in the freezing cold while heated bubbles are all around you. Plus since you are nestled among the pine trees there is a feeling of freshness. I can understand why they are said to have the purest air in Finland.
Inside there are several large pools, some which have a pebble floor. The is a super cold plunge pool and then on the top level a lovely warm pool. Of course the idea is you alternate between the two but its like being in a warm bath so I struggled to pull myself away from it! There is also a Turkish bath and many light shows. There is a toddler pool as well and also a pool which has a number of lanes so they really do cater for everyone. Its free for all those who are staying in the hotel. The changing rooms are large and spacious, the lockers are operated through electric wrist straps which also means you don't need to carry change. Unlike the UK couldn't spot any family changing rooms but Monkey was happy with me in the ladies.
4. The Onsite Restaurants
Something else which I use to judge a hotel by is the food. Breakfast is a buffet served in the Ahku Restaurant which is round the front of the hotel. There is a selection of continental items and cooked food. Monkey particularly liked combing the watermelon and chicken sausages. Its a big area so we didn't struggle to find somewhere to sit which is encouraging since the hotel was fully booked with the World Cup.
There is also a pizza restaurant called Classic Pizza which is amazing. If I am honest the night we ate there I wasn't expecting anything special. After being treated to some delicious earlier in the break, I didn't think that the Pizza would measure up. I was wrong. Not only were the pizzas great value for money they were huge. The toppings plentiful and the pizza bases nice and thin. Monkey loved his kids one (which is basically the normal adult size in the UK). The service was very good and we sat and had a lovely meal in pleasant, calm surroundings. Which is not two words you normally associate when eating with kids. They also have a Burger King on site which served food late, so would give you the flexibility
5. The Activities for the Kids
The Levi Hotel Spa really stood out for me in the services they offered for the kids. For me they have totally got this right and would be reason enough for us to stay there  should we visit again. Downstairs there is a bowling alley which is free for the kids and only 5€ a game for the adults. With plenty of shoes and light bowling balls its perfect if you don't want to spend time out in the cold.
Not only that but there is a kids activity area which although Monkey felt he was too young for, I know Kipper would love it. There is even a giant foam pit which has lots of white cubes in it. For Monkey's age there is a ping pong table, a table football game as well as a soft ball room at the back. You can hire board games as well as console games. Which unsurprisingly was an instant hit. Set in little plastic igloos and lots of bean bags its a great place to escape to. Again there is no charge for this and a staff member on hand to help you set up. Although its not something I would normally encourage I can see how it would help keep them entertained after a long day out on the slopes.
6. The Free Wifi
Along the same vein is the fact that there is free complementary wifi throughout which is a real bonus. Especially as a blogger when there is work to be done. But also for the kids as it meant we could stream UK TV shows through our Sky Kids App.
7. The In Room Sauna
Saunas are a big thing in Finland so it was a lovely surprise to find one in our room. The fact that its completely adjustable it meant that Monkey could also experience the culture without it getting too hot. Located in the main bathroom with glass panels I could also enjoy one without worrying about him. So it was a win, win all round. It also helped with that whole rest and relaxation element of the trip.
8. Security
Staying on my own with Monkey meant that security was pretty high on my list. Not only was there a safe in the room (no additional charge) but the hotel was operated by a key system. There was a lock on the outside door to the block. One on the door to the floor an then a final to the room itself. Which also had a door chain on it. Many of the other areas were also operated by a key system. The balcony doors are also double locked.
We had a great stay at the Levi Hotel Spa and should we be lucky enough to visit Levi again then we will be staying in the same hotel. I am hoping we may get to see Santa in Lapland in the next couple of years and this would be the perfect base for that as well.
If you would like to read the other posts from our trip to Lapland you can find them here: Auroa Chasing with Artic Frontiers, 7 Family Friends thing to do in Lapland, and Our Stay at Levi Iglut.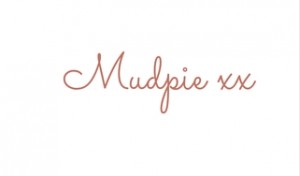 If you've liked this post please follow me on my social media channels:
Mudpie Fridays: Twitter | Instagram | Facebook | Pinterest |LinkedIn
We were invited on a press trip by the Levi Tourist board to experience everything the resort has to offer. Three nights stay at the Levi Hotel Spa was included in the itinerary.