Review Caledonian Sleeper: Both Monkey and I had wanted to travel on a sleeper train for sometime. It had even made it onto my 40 before 40 list. A trip to Edinburgh seemed like the natural choice especially since I have loved Edinburgh for a number of years. However I have not had much of a chance to explore as many of my trips have been for work. Coupled with the fact that the Christmas market was in town which meant there would be plenty to do. Initially it was only going to be me and Monkey that travelled up. Partly because the whole idea of taking a toddler on a sleeper train filled me with dread. However once we realised the extent of the festivities it seemed unfair to leave both Kipper and Hubby at home. So we decided to be brave, I mean how hard could it be?
The Caledonian Sleeper trains go from London Euston. We had parked at Heathrow and I was super impressed with just how easy it was to get across London, even with a small buggy. The Heathrow express took around fifteen minutes and then it was a short journey on the tube. Despite working in and around London I had never visited London Euston and so did not know what to expect. Its a large mainline station with lots of different options for food. We arrived around six and had a meal in an Italian restaurant.
The sleeper train did not leave until 11.50pm so I was a little worried that we would be sitting around for a long time. So I was pleasantly surprised when the service came up on the boards and we could get onto the train at 10pm. We were greeted on the platform and shown our cabins. We had two standard class cabins next to each other with an adjoining door. The door is permanently open so I could lay in my bunk and look across to the other room and have a conversation with Monkey easily. Each cabin  sleeps two people in bunkbeds, there is a sink and towels provided as well as a small bottle of water each. Once we were settled in we went down to the lounge car. Access is available subject to space. It wasn't very busy when we arrived allowing us to have a drink while the boys tried out some Haggis crisps. If we had been travelling without the boys then we would have looked to eat there because the food not only smelt good, it was also great value for money. Children under the age of 12 will eat free with an adult. All the ingredients are sourced from Highland suppliers, soup starts at £4.50 with Haggis, Neeps and Tatties £8.70. There is a full menu available on line on their website.
Toliets can be found at the end of each coach. Monkey couldn't quite get his head around the fact that the flush was on the floor. But they were clean and didn't smell at all. The corridors were very narrow and I am glad we brought a travel buggy as it would not have fitted down them. As you would expect there is not much storage space in the cabin but we managed to keep three rucksacks, one particularly large, four big winter coats and a buggy in our two. All up off the floor and out of the way. I think this is because they have utilised the space and put in racks up near the ceiling.
Naturally the boys were super excited, Monkey decided that he wanted to sleep on the top bunk with Hubby below. I slept with Kipper in the other room. I was a little worried because there was no bed rail on the bottom bunk and Kipper is still in the cot at home. However the bed linen was very well secured and he managed to sleep in the bed all night without even a stir. In fact both Hubby and I were extremely surprised by just how well we all slept!
The beds were very comfortable with good quality duvets and pillows, which I think helped a lot but the boys didn't stir until around 6.30am. I was semi expecting to be woken with the movement of the train but that didn't happen, if anything I think the gentle rocking probably helped to keep us all asleep. Each cabin has a window with a blind. Travelling in November meant that we arrived into Edinburgh in the dark which is a real shame as I would like to have glimpsed the scenery. The train pulled in around 7.20am and we had until 8am to get off.
There was something quite special arriving into the city while much of it was still sleeping. The train station is located in the centre just off of Princes Street which made live very easy for us. Edinburgh is a walking city with most of the main attractions within walking distance. We were staying in the Grassmarket area which is around a ten – fifteen minute walk from the station.
So as it turns out travelling with a toddler on the Caledonian Sleeper is more than doable. The boys loved the adventure and we are all agreed that its something which we hope to do again in the Summer months. Although I think I will have to set an alarm so that we can wake up in time to watch the scenery on the run into Edinburgh. Otherwise we may end up waking up only on arrival into Edinburgh.
If you would like to find out more about the Caledonian Sleeper or even book your own adventure then you can do so on their website. We travelled from London Euston to Edinburgh, but they also travel to Aberdeen, Fort William, Inverness and Glasgow as well.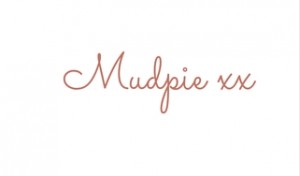 If you've liked this post please follow me on my social media channels:
Mudpie Fridays: YouTube | Twitter | Instagram | Facebook | Pinterest | LinkedIn