Black Tower Deliciously Light: Over the last couple of months I have been trying to take better care of myself. Watching what I eat, cutting down on sugar, saying no to more things, reducing my workload and trying to relax. I have also considerably cut back on the amount I drink. All too often I would get home from a stressful day and reach for a glass of wine. It would only be one glass yet I didn't really need it. So when Black Tower Wines got in contact and told me about their new range of Deliciously Light Wine I was intrigued.
They offer four different varieties, red, white, rose and sparkling. Each are only 29 calories per 125ml glass which is 70% fewer than a standard glass of wine. Plus with only 0.5% ABV it would definitely tick the box in looking after myself more. It also means I can still reach for my glass of wine in the evening without feeling guilty. Of course this is all dependant on how they actually taste.
Deliciously Light Red has aromas of blackcurrant and spices and is warm and smooth to taste. Pair with red and white meats and heavier cuisines.
Deliciously Light Sparkling has aromas of peach and pear and is fruity and refreshing to taste. Pair with Tex Mex or spicy dishes.
Deliciously Light Rosé has aromas of blackberry and strawberry and is soft and refreshing to taste. Pair with puddings, as well as vegetarian and Asian cuisines.
By far my favourite is the red, thats probably because thats my preference anyway. I was really surprised by how fruity and full bodied it actually is. The white is lovely over ice and with soda similar to a white wine spritzer ideal for the warmer weather when you don't want something too heavy. Whereas the Rose can be drunk straight or makes an ideal based for a fruity cocktail.
I can really see the benefit of the Deliciously Light range, ideal for when I am trying to be kind to myself. I will be stocking up for the BBQ season and for when we are entertaining. Available from Ocado, priced very reasonably between £3.50 to £4.00 per bottle. If you would like the chance to win a mixed case please enter using the gleam application below, and please note the T&Cs:
A Mixed Case of Deliciously Light Black Tower Wine

Competition is open to residents of the UK aged 18 and over
There is no cash alternative offered
The winner will be drawn at random and will receive a mix case of Deliciously Light Black Tower Wine
The giveaway will close on the 12th May at midnight, the winner will be notified through Twitter
The Winner will be asked to provide an email address and full postal address
If you would like an additional chance then head over to Instagram where I am also giving a case away – ending 26th April at 8pm
I have some other giveaways running at the moment so please check them out in the Blog Giveaways Page above.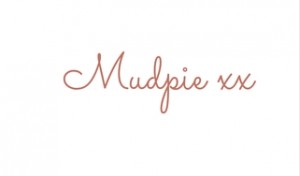 If you've liked this post please follow me on my social media channels:
Mudpie Fridays: Twitter | Instagram | Facebook | Pinterest |LinkedIn