Review Eating at the TV Tower in Berlin: On our first day in Berlin we caught the sight seeing bus and came across the TV Tower. Instantly Monkey wanted to explore further. So we hopped off and went for a look. Its possible to go up 203m to the observation level. The structure itself is 368 metres making it one of the largest in Europe. 
While waiting to get a ticket we also noticed it was possible to eat in the revolving restaurant on the floor above. Having been lucky enough to do this on the CN Tower  when Monkey was three. I knew he would love to do it again in Berlin. The tickets are slightly more expensive and of course you have to pay for your food on top. It is also very popular so we were lucky to get a table next to the window on our last night. You can also buy a slightly cheaper ticket where you table is the inner circle. To be honest there is very little difference but if you are going to do it in my opinion you may as well do it properly. 
We arrived fifteen minutes before our table booking, you are not allowed to enter before this. Although we went to put our coats in the check in assistant wouldn't take a bag so we decided to keep them with us. They also said it was cold upstairs. However as far as I am aware its all enclosed. You do not have to pay to put your coats in. Upstairs we went through security before waiting to get into the lift. The guard explained that they need to make sure the lifts are filled and emptied in tandem to help keep the balance right. As a restaurant ticket holder you do get priority both in the up and down lifts. The guards were also very friendly giving Monkey some gumi bears to eat while waiting. 
The restaurant itself has twinkly lights in the ceiling, with purple leather seats, matching carpet and well laid tables it looks worth the money. However I am sad to report it doesn't. In fact despite looking forward to it for most of our trip Monkey and I both left feeling disappointed. 
Firstly the menu is limited with only a handful of starters and mains to choose from. The adult menu does however include one choice for Vegans which is a good thing. The kids menu is even more restrictive with a choice of red pasta, chicken nuggets or a burger. They don't even come with chips but crisps. None of the options appealed to Monkey but the adult food was probably a little too adult. He also has a sesame allergy which meant he ended up with the burger but it was bunless as they had no other options for him. Thankfully he took it in good form and said it tasted nice. I ordered the Salmon which was average. It was meant to come with green asparagus but it looked more like pickled cucumber with dill.
Secondly my water glass literally came away in my mouth. Leaving glass in my teeth. Which I managed to remove. Of course the glass and the water was replaced. But thats not really the point.
Thirdly we had been at the table about an hour and ten minutes when we were informed by the waitress that we had to leave by seven as they had another booking.  It had only just revolved once. This had not been mentioned at all throughout the booking process. We had hoped too stay and watch the sun go down but our only option to do this would have been on the observation deck below. Bearing in mind we had sat down 15 minutes after our booking time because of waiting to go trough security etc I was less than impressed. It would have been different if we had been warned and made the decision to do it anyway. But we weren't and although the waitress was apologetic there wasn't much that could be done. If I honest it left a nasty taste in my mouth and although I would love to take Kipper and Hubby one day. I think we will stick to the considerably less expensive observation lounge tickets. Although much busier you are not limited on time. 
If I am honest I am not sure they are really set up for eating with children. I think they cope better with adults. If thinking of booking I would check the amount of time you have the table for. It could be in the evening you get longer to enjoy the views. I don't mind spending a reasonable amount of money for an experience but what I do expect to get is value and in this case I don't think we got it at all.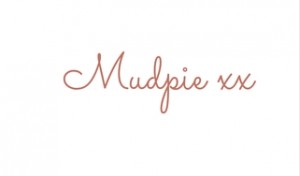 If you've liked this post please follow me on my social media channels:
Mudpie Fridays: Twitter | Instagram | Facebook | Pinterest |LinkedIn