Review Badger Cottage Camber Sands: I will generally always opt for a self catering break when given the chance. I find that with kids especially those of Kippers age it is so much more convenient. Also when planning an intergenerational break it gives everyone their much needed space. So when Mullbery Cottages got in contact and asked if we would like to visit Badger Cottage at Camber Sands we of course said yes. Especially since visiting Camber Sands was on our Travel Bucket List for 2019. 
Mulberry Cottages offer cottages across the country including Kent, Sussex, The Cotswolds, Hampshire and Somerset. The pride themselves on handpicking the their cottages and offering a concierge service for those who are looking for something extra special. Their website is incredibly easy to use and I like how you can specifically book baby friendly or pet friendly locations.
Based in East Sussex the Badger Cottage it located on a little residential area. You would be forgiven if this puts you off a little. But don't let it. As many of the houses are holiday lets and covered in white and blue cladding. Its very pretty with its white picket fences and brightly coloured doors. The on street parking is right next to the house itself. The location is absolutely perfect for the beach which is about a ten minute walk away. Thats a ten minute toddler walk and much of it is through the residential area with only one busy road to cross.  Then all you need to do is clamber up the dunes or walk along to the carpark  where you can enter on the flat. 
We visited the last weekend in April and were completely out of season. Yet still found two pubs open and serving food. Plus it looked like there were several other places available in season. This means that you don't need to cook in and the fact that they are within walking distance means we could all have a drink if wanted. I don't think you could have asked for a better located cottage for the beach.
Badger Cottage itself started life as a two up, two down with the current owners turning the garage into a third double bedroom with ensuite. This is reached across the decking and is totally independent from the rest of the house. As we were also travelling with the boys grandparents it was ideal as it meant we could all have our own space.
Upstairs in the house itself there was two very good sized rooms. The back was double with build in wardrobes and the front was set up as a twin for the boys. In-between there is a family bathroom. You could even see the sand dunes from the back room. Downstairs there was a good sized kitchen and an open plan living area which has two large sofa and an extendable table. Plus a downstairs toilet. Meaning that there were three toilets in total, good for a family of six. Decorated in simple modern tastes, magnolia walls, laminate floors and being carpets its a bit of a blank canvas but will appeal to everyones tastes. Scattered throughout the house are little reminders of how close we are to the sea. 
The kitchen is fully equipped and we found nothing lacking.  It was nice to see the essentials available when we arrived including washing up liquid, bin liners and dish washer tablets. As well as dish cloth and tea towel. There was also some local biscuits, cake and apple juice. Tea and coffee were also provided, including a pod coffee machine. 
Most rooms had large flat screen TVs. So for older families there would be no need to fight over who watched what on Netflix. The broadband was fast and reliable meaning if needed you could stream early. At the back of the house there is a small decked area with a bench and then gravel. The kids enjoyed playing outside and letting out some of their excess energy. It was quite a sun trap on our first day. If the weather had been better then having that outdoor space really extends the living area. 
Things we really liked about Badger Cottage
Its so convinient for the beach, could not fault the location at all. Super close to the beach and a couple of pub style restaurants. There is another restaurant on the main road called Gallivant but from its website it is clear it does not encourage children under the age of 12.
Functional and well laid out its exactly what you need for long Summer days.
The fact that the third bedroom is totally separate
Although Kipper is at the age where we don't need it now, it was good to see the availability of a travel cot, high chair and other necessary baby equipment. Including potties and toilet seats.
Things to be aware of
The only shower is in the ensuite belonging to the third bedroom. Although the family bathroom had a shower head there is no mount on the wall or a shower curtain. This meant baths and head over the side of the bath for us. As walking across the decking wrapped in a towel didn't really work for me. Of course its good to have the bath for the kids.
We had a great weekend at Badger Cottage, thank you Mulberry Cottages for inviting us. You can find out more about the cottage and check its availability here.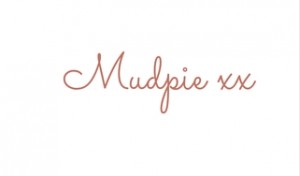 If you've liked this post please follow me on my social media channels:
Mudpie Fridays: Twitter | Instagram | Facebook | Pinterest | LinkedIn
We were invited to stay in Badger Cottage for the weekend by Mulberry Cottages in return for this blog post all words and opinions are my own.