AD – We were gifted the items included in this post for the purpose of review all words and opinions are my own. This post includes affiliate links which are denoted by *
Mission to Mars Playmobil Review – Monkey has been a fan of small world play since he was small and its lovely seeing Kipper starting to engage in it as well.  Playmobil has been a brand which we have always gravitated to. So when they asked if we would like to try out some of their Mission to Mars Space Range we of course said yes. With the anniversary of the space landing happening at the weekend it seemed the perfect opportunity for Monkey to become an astronaut.
In order to do so he had to answer three simple questions to set the scene:
If you were an astronaut what would be the first thing you would do in space?
I would take a photo of something I find really cool, like the Earth.
If you could only take one item with you to space, what would it be?
I want to say chocolate but I probably shouldn't. Because it will not help me at all so I should probably say water and a camera. So I can take photos incase there is any life on Mars or Venus. And if there is life there I can take photos and give them to the museum.
Which planet would you explore and what would you like to discover?
Head to Venus and Mars first because no one has ever explored them. Its quite hot but I wouldn't be living there just landing there for a day or two. I would like to discover if there is any life on either of them.
In our Mission to Mars we tried out several of the range. Which included the The Mission to Mars Station* and the Mars Research Vehicle*. Monkey was very excited, he could not wait to get started on building the sets. He did need some help with Mission to Mars Station. The instructions were clear but some of the pieces difficult to fix together. He was able to put the smaller sets together himself and start play straight away. Both the Mission to Mars and Research Vehicle require two AAA batteries as they both have lights and make suitable space sound effects ideal for realistic play.
The Mission to Mars Station (RRP £64.99) comes equipped with rock collecting kits and a fully furnished laboratory for dissecting samples. The roof of the station is detachable to allow Monkey full access to the illuminated command centre within.  In addition to the two game pieces, the station includes a fold-out ramp with rotating lock, a firing cannon and two docking stations.
Mars Research Vehicle (RRP £34.99) to take the adventure, and play, to the next level. Each set comes with moveable parts and lights to help children immerse themselves in play, as well as its own range of accessories including space rocks, exploration tools and missiles. The space rocks were a particular fascination for Monkey who loves anything remotely shiny.
Things we love about the Mission to Mars Playmobil Range
There is something for every budget with items starting at just £4.99 and going up to £64.99 for a the Mission to Mars Station. The lower end is ideal for gifting to Monkey's friends for their birthdays. Whereas the high end can make that perfect show stopper gift for birthday or Christmas.
The reason I have always been drawn to Playmobil for the boys is the quality. The toys have a sturdiness about them which I have not found anywhere else. The attention to detail is also very good with lots of little accessories many of which have well printed stickers to attach to them.
Play is endless. Only limited by imagination. Anything that helps  with their creative story telling scores well with me. But its all the little accessories that come with these toys which really help develop their thought processes
It is possible to buy extra Mission to Mars sets to expand the game play further. Such as an additional Astronaut and Robot set (RRP £4.99) and the Mars Rover (RRP £8.99)
Monkey really enjoyed playing with the Mission to Mars Playmobil range. There will be many space stories being acted out over the coming months because of it. Designed for children over the age of four it is available to buy at all good retailers.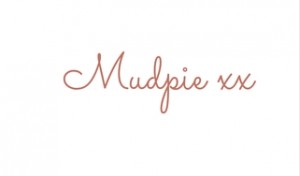 If you've liked this post please follow me on my social media channels:
Mudpie Fridays: YouTube | Twitter | Instagram | Facebook | Pinterest | LinkedIn