Potty Training A Stubborn 3 Year Old. I made the mistake of thinking all children are the same. Having had a brilliant potty training experience with Monkey. I stupidly assumed that child two would be just as hassle free. Thinking about it I am not sure why I thought that. Since he is so different on a number of levels including his fussiness with food. Something else we did not have to suffer with Monkey.
In the same way as with Monkey we did not push Kipper into potty training. I judged that I would know when he was ready based on our previous experience. Our lifestyle has changed since we went through the process with Monkey. We now travel a lot more and for me I wanted to potty train when we were at home. So coupled together we got to Kipper being three and seven months and he was still no where near ready. Panic started to set in. He is starting school in September. Having been a parent governor I had heard horror stories for children starting in reception that were not trained. Not my child.
For the last couple of months we had been trying to prepare him for the process. You can read my preparation tips here. But quite often when we talked about it he would scream no and refuse to talk about it at all. Saying he did not want to go into pants. He was so angry about the whole process I was quite taken a back. Sat here sharing our experience I am still wondering if something went on at nursery. As I know a couple of times they tried to make him use the potty. Perhaps they just approached it wrongly? Plus I know that they had not been consistent in their praise. This realisation and his immense stubbornness meant I knew I had to do it myself at home.
So over Christmas we started the process. I stay started as its not been super quick at all. Over six weeks in he still has accidents now. These never happen at home and only seem to be when he is too focused on play at nursery. Number twos also still can present a little bit of an issue. So how did we do it? Well we just did! My conclusion with potty training a stubborn child is that you just have to get on with it. Accept it is not going to be the easiest of transitions and do what you can to comfort them through the process.
Here are our top tips for Potty Training A Stubborn 3 Year Old
Patience, patience, patience – I did wonder at one point if I had enough to get through it.
Finding the bribery – Yes we all do it. The what's in it for them. For Kipper it was chocolate but being the smart cookie that he is. He realised very quickly that he could have a little tinkle and get a mini chocolate bar.  Often quoting 'I deserve something for that' at you. So we did find we needed to move the bribery around. Especially when it came to that first poo on the loo.
Constant reminders – For the first three days we set an alarm on our phone each hour. To put him on the potty. If he sat on the potty but there was no wee then he would get a sticker to put on it. As its winter and we are inside it was just not feasible to let hm run around with nothing on.
When they change their mind –  The first few days went well. He even managed a small poo in the potty. Plus a day trip out to Lapland UK on day three without accidents. But then his stubbornness kicked in. He didn't want to potty train anymore.  He purposefully had we accidents and was not sorry about it at all. I think this was partly because he had a fear of having a poo or didn't like the sensation. Which is not uncommon.
You have to be more stubborn than them – I totally agree that if your little one is not ready then you need to stop and try again at a later date. However when they can control their pee well enough to make sure its on the carpet then they are totally ready. You will know. The messaging has to be that we are not going to give up regardless of how much you rebel! Thankfully that phase only lasted a couple of days.
Try not to loose it – When you three year old is laughing at you as he's peeing all over the carpeted floor its really difficult not to shout. At that point we changed the bribery. Realising it was most likely poo related we found a small toy that he really really wanted. After all he was quite happy to wee on the loo. But it was the poo that was holding it back. We looked at it on amazon and explained I would order if he had a poo on the loo.
That first poo on the loo – It was two weeks in and we had gone through so many pairs of pants. When he came to find us after taking himself for a poo. We were decluttering in a different room. He was so proud. We made a huge fuss and asked his older brother to do the same. The new toy was ordered which when it arrived the next day allowed us to create the fuss all over again.
We still need to attempt night times at the moment he is wearing night time pull ups. So I am sure I will be back sharing our experience here when the time comes. Although I am waiting for the better weather incase it involves a lot of washing.  I think the most important thing to remember is that all little ones are different and do it in their own way.
If you have any tips then I would love to hear about them in the comments below.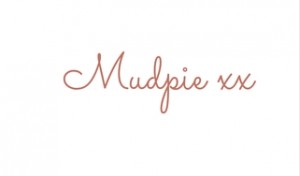 If you've liked this post please follow me on my social media channels:
Mudpie Fridays: Twitter | Instagram | Facebook | Pinterest | LinkedIn
Potty Training A Stubborn 3 Year Old