Lockdown Family Bucket List – Each year I write a Travel Bucket List. Today we cancelled our trip over May half term. It is the 6th trip we have cancelled so far this year. It is a necessity. I totally get that, but at the same time it still makes me feel a little sad. So I have decided to compile an alternative bucket list for the next couple of months.
I hope that it will give us something to focus on. As well as helping to differentiate the weekends. Which run the risk of merging all into one. I have asked the boys to help input into these and have tried to make them realistic. Since we are also both working from home full time and Monkey has school lessons which he needs to do.
Grow something unusual – We are growing some veggies this year and I wanted to grow something that is unusual. Something that we wouldn't normally grow so we are giving Luffas a try. In theory they are easy to grow and if we get a glut then they will make good Christmas gifts. I brought our seeds off of eBay.
Science Projects – There are lots of difference science experiments we want to give a go. The first on the list was to  make our own crystals.  Which Monkey really enjoyed. We are planning on doing more home based science experiments and have also signed up to a chemistry monthly kit.
Create a photo album – Looking back over all our wonderful trips from last year. I appreciate them so much more at the moment and thought it would be a nice idea to pull together some of the photos into a photo book for 2019.
Rear butterflies  – We did this when Monkey was about four which is the last time we were at home all Summer. Since it is likely this year we will be he has asked if we can do it again. It is all new and shiny for Kipper so he gets very excited about them. Plus it was a really good opportunity to teach him about the butterfly lifecycle. 
Grow stick insects – As a direct follow on from this we are going to grow some stick insects. We can use the same net as for the butterflies. Plus they do not take a lot of looking after so a good first pet.  Although the eggs can take up to a month to hatch so I am not sure how exciting it is going to be for the boys at least initially.
Make a blanket from baby clothes – I have a couple of bags of special bay and kids clothes I have put to the side to send off to get made into a blanket. But since I am going to have so much more time on my hands I am thinking of starting the process myself.
Organise the boys keepsakes – I am a little bit of a hoarder when it comes to the boys. I need to review all the things I have kept and organise Monkey's infant school box. 
Make jelly worms – Along with teaching the boys to make bread. Plus baking various biscuits and cakes they have requested that we make some jelly worms! It could end up a huge Pinterest fail. But they have their hearts set on making them so we will see.
Design a bug hotel – We are lucky to be able to spend a lot of time in our garden. As we sort out the flower and veg beds we though a bug hotel may encourage some help with propagation. 
Wormery – Show me a little boy that doesn't like worms. As one of Monkey's projects from school he needs to make a wormery. I will be sharing how we go about it along with our observations shortly
Make sough dough  & family hand prints – There is a little trend all over social media as people start to make keepsakes to remember lock down. I want to join in by making our own salt dough plaque painted in bright colours.
Sweet pea tepee and sunflower den – Again something that has been on the to list since Monkey was a toddler. We have planted the seeds so all I need to do is find an appropriate place in the garden to great our little oasis.
Put the tent up in the garden – I have promised the boys that we will put the tent up in the garden for some Summer sleepovers. Which they are more than a little excited about.
Keep a COVID 19 Diary – Initially I was thinking that this would be a good opportunity for Monkey to practice some extra writing. But so far it has been mainly me writing about what we have gotten up to each day with some photos.
Time capsule – I have found a time capsule print out which we are going to do and put together with some bits to do with our lockdown and experience. I can't help but think that the boys will study it at some point.
Have a treasure hunt – I remember my mum doing these for us when we were children and I always use to love it. 
Make some Christmas decorations – We would normally pick up a Christmas decoration at each destination we visit. Looking back over our adventures when we decorate the tree. I feel like we should also look back on these months each Christmas. So with that in mind I am going to make some polymer clay decorations with the boys. 
Teach monkey to cook the basics – Before all of this normally we would not eat with the boys during the working week. So I am making sure we make the most of the opportunity we have.  We will be teaching Monkey how to make basic things along the way.
Paint a picture – I have ordered one of those paint by number kits off the internet. I struggle not having anything to focus on so I am hoping this will help me. Who knows I may even end up painting one for each of the boys rooms. 
Wish Jar – The boys are already starting to request things they want to do but can't. Kipper has already asked if we can go and see the whales. Monkey is desperate to go to a theme park for his birthday which is still a couple of months away so we may get lucky. But if we can't then he can pop the request in a wish jar and when we can visit we will. Hopefully it means we will appreciate our outings a lot more too.
Whats on your lockdown bucket list?  I would love to hear about the things you are planning in the comments below.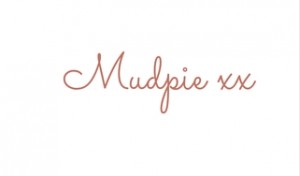 If you've liked this post please follow me on my social media channels:
Mudpie Fridays: Twitter | Instagram | Facebook | Pinterest | LinkedIn
Lockdown Family Bucket List