We do love a cave tour and since our first day in Interlaken was meant to be pretty rubbish weather we thought an inside activity would be a good idea. It turned out to be a good choice and is one of the best things we did while staying in Interlaken. Even though the weather actually turned out really nice. St Beatus Caves Switzerland and Waterfalls takes around half a day and so can also be easily combined with other local attractions such as Thun Castle, on your Switzerland itinerary.
Where are St. Beatus Caves?
The caves are located on the lake road between Interlaken and Thun, on the Northeastern shore of Lake Thun in the Bernese Oberland region. We stayed at Manor Farm Campsite when we visited and it was around a fifteen-minute drive, turning right out of the campsite. The postcode did not work on the sat nav but google maps were easy to follow and brought us to the right location. We were visiting outside of the main Summer season at the beginning of April. So when we arrived we found the ticket office on Lake Thun was shut. If this happens to you. Don't worry as you can buy tickets from the little cave museum further up the path.
Is there parking at St Beatus Caves?
Yes there are two car parking areas. P2 parking lot is right outside the entrance at the front of the caves. P1 is a little further along on the right and has more parking spaces than P2 and is still only a short walk. There are ticket machines for the car parks they only take cash and it cost 3 CHF to park for as long as you want. We did not have cash but brought a car park when we purchased our tickets from the museum shop. Not that we got a ticket as such. So if anyone was checking they would be none the wiser.
During peak season it can get busy as it is one of many popular destinations and parking can become a problem. It is possible to reach the caves by bus and also by boat. You can buy a combined ticket with a Lake Thun cruise which will give you a 50% discount on entry to the caves and a reduced fare on the boat. Alternatively, make sure you are there earlier in the day before it gets really busy.
Are the Saint Beatus caves suitable for children?
Yes, I would suggest age five and up. As it is quite a steep walk up to the cave entrance. Then once you are in there are places which are uneven and it is close to running water. It is also quite a long walk for little ones at 1.5km. It is not buggy friendly at all, although you could take a front facing carrier. The problem with a back one would be the ceiling is quite low in places and you would run the risk of hitting little heads. The temperature in the caves is a constant 8-10 degrees even on hot days.
How much do tickets cost?
Kids under the age of 6 are free to enter St Beatus Caves Switzerland. We used our tourist card to get a discount on the full price. Entrance for 2 adults and one child came to 44 CHF. If your children are over the age of six then you can buy a family ticket for 49 CHF. Included in your ticket is also the entrance to the small museum which gives more history about how the caves. You can find out more about prices on their website.
What can you expect to see?
There is no denying it is a beautiful spot with beautiful scenery. Walking up to the entrance will give you stunning views out across the lakes of Interlaken. With the cascading waterfall down the front, it really is stunning. There are lots of photo opportunities on the way up.
Before you scan your ticket and enter the cave system which is up around the back of the restaurant area. There are instructions on how to download a guided tours app on the free wifi. There are 24 different points of interest in the cave system and the app will give you important facts on each one as you walk your walk through. It is a clever way of giving you a guide without the need for head sets etc.
It starts with the history of the caves which are said to have been home to a fire-breathing dragon. That was defeated by the Irish monk Beatus of Lungern in the sixth century. At each information point once in the caves there is a TV screen which acts as an information board, giving you interesting facts about what you are looking at. There is both German and English. The path weaves through the various different grottos and alongside the running water that eventually filters through to the waterfall. At some point, you will meet people coming the other way on the narrow passages and it can be quite narrow.
There is a lot to see including some subterranean waterfalls, mirror pools and rock formations in unique shapes including stalactites and stalagmite formations. Don't forget to pose to get your photo at the end. It took us around an hour and a half to walk through the cave system and exit next to the dragon that St Beatus believed once lived there.
What other facilities are there at St Beatus Caves Switzerland?
As well as the beautiful waterfall, cave system and caves museum there is a restaurant and snack bar. The exit to the cave system will bring you out in the back of the snack bar area. In busy times the restaurant needs to be booked in advance and has several tables out on the veranda overlooking the amazing views of Lake Thun. It is one of the most beautiful places we visited during our stay in Switzerland. The snack bar is behind this. From what I could work out they serve a similar menu. Just the snack bar doesn't have the views and comes in cardboard cartons.
Eating is expensive. A 2-litre bottle of water to share cost 10 CHF and a portion of chicken nuggets and chips cost 18 CHF. However, if you would like to get access to the news then you can walk past the ticket desk and there are a couple of tables. This is where we managed to get a seat and soak up the mountains and lake.
Related blog posts
It was the perfect start to our Switzerland family holiday. You can read about the other popular day trip and tourist destinations that we visited during our trip below.
Ballenburg Swiss Open Air Musuem
Thun Castle
Helimwehfuh
Have you visited Switzerland? What was your favourite thing you did while there, let me know in the comments below?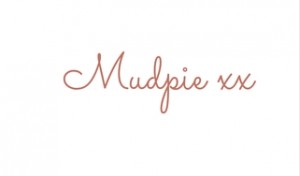 If you've liked this post please follow me on my social media channels:
Mudpie Fridays: Twitter | Instagram | Facebook | Pinterest | LinkedIn
PIN for later – St Beatus Caves Switzerland