12 Uses for Giant Muslins – Everyone has at least one item that they couldn't live without, for me its the aden + anais giant muslins or swaddles for me. I often buy them as gifts for first time parents simply because they are so versatile. Monkey coming up to 4 will still on occasion sleep with his. With the thought of Kipper having them as his own is too much for him. So as you can tell he's pretty attached! Therefore I was delighted when offered the chance to review some from the new range. After all they are definitely one of my baby essentials.
So why the fuss? Well over the last four years they have been used for
12 Uses for Giant Muslins
Swaddles – which is their intended use
Burp cloths – especially if you have a baby with colic as normal size muslin will just not do! You can always guarantee the spit back or sick reaches further down your shoulder!
Comforter – Monkey attached himself to muslins at an early age and carried them around with him up to the age of about 3. Even now at 4 he will sleep with one if he's struggling to settle himself. The big benefit has got to be that its easy to subsitute another in when they need to be washed or get lost.
Sunshades – their size makes them perfect to throw over a pram, car seat or buggy without the need for hair clips to keep them in place.
Feeding Cover – I used them a lot to cover my modesty while I was feeding, having a Summer baby it was going to have something that was light weight to keep both of us as cool as possible.
Blankets – although aden + anais sell thicker muslin blankets (which incedently are also fab) we have used the muslins in the warmer weather. More recently when Monkey has outgrown sleeping bags and a Summer duvet is too thick. He doesn't like to sleep without anything so these are ideal.
And a few more…
Sheets – when travelling we have used them in the travel cot as a sheet to cover the mattress. Due to their size they tuck nicely under and as Monkey is allergic to man made fibres. I can rest easily knowing his eczema will not flare in the morning.
Car Seat/Buggy Liner – in the heat they can been used to wick away sweat because they are so light weight and easy to fold
Changing Mat Cover – when you don't want your little one on a cold surface these act perfectly as a cover
Tummy Time – for those impromptu tummy time sessions either inside or out in the good weather
Clothing – …one of my friends on the way home from a weekend away realised she had no clean clothes for her baby. After one of those nappy explosions we probably all remember! Thankfully she had one of the aden + anais muslins which she simply wrapped her in until they got home!
Den Building – yep they are great for building dens and tents in the front room. Their size is just right and it saves me having to dig out old blankets
Things you need to know
Thats a long list of uses and theres got to be some I have forgotten, if that hasn't put them on your to buy list here are some more details;
Each measures 120cm x 120cm, they are made from the softest natural cotton muslin I have come across. Because of this they are breathable so ideal for warmer weather too and softer with every wash. There are some beautiful designs available, I opted for the vintage circus print which is ideal for either boys or girls.
With each set you also get instructions on how to swaddle your baby. Which is really handy and there is also a step by step guide on their website. These are honestly one of my go to items. I would never be without them and recommend them to all mums to be I know.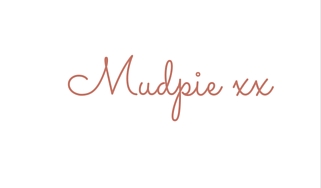 If you've liked this post please follow me on my social media channels:
Mudpie Fridays: Twitter | Instagram | Facebook | Pinterest | LinkedIn
12 Uses for Giant Muslins