When Monkey was about three months old I brought the best pushchair I could have ever possibly owned. It was a Baby Jogger City Mini. I loved it. When I was pregnant with Kipper knowing he's likely to be our last, the snob in me decided I want one of those flashing pushchairs. I don't know what possessed me. I have regretted the decision ever since. Not only was it expensive, its huge taking up the majority of the boot space in a large estate car. The school run is hell with it. It doesn't even fold down as one. So when I was offered the chance to review the new Baby Jogger City Tour Stroller I jumped at the chance. Based on my previous experience with the brand I had high hopes. So I guess the question is has it lived up to them? Of course it did, heres how we got on…
We all know space is a premium espically when like me, you have two children. Yes one is now at school but I still need to cart round a load of stuff for him. For example the scooter and helmet, wellies, change of clothes for those I just want to get muddy days… when you add all this to what I need for a seven month old sometimes I don't even have room for my coat in the boot. I have a reasonable size car, I don't know how people with smaller cars cope.
Then there is also the trend to city breaks with kids, we all know a buggy is a must when travelling with little ones due to the sheer volume of walking involved. The thought of having to lug a buggy as well as bags to the airport for a just few days has always put both me and my husband off. Yet we were avid travellers before having kids. We actually brought a little stroller for going on holiday with… But its hardly little, in its bag its the same size as my husbands golf clubs. Its difficult to carry when you have hand baggage, babies, suitcases etc The straps are long so it swings around over your shoulder, taking out the odd passer by regardless of how careful you are. Sound familiar?
The wonderful design team at Baby Jogger have come up with a solution to these two problems. Yet unlike other compact strollers in this space they have created a sturdy, robust and comfortable pushchair.
The City Tour Stroller arrives in such a small box I actually wondered if they had sent me the right thing. You do not need the instruction manual to assemble it, although there is one with pictures and descriptions. All you need to do is pop the four wheels on and you are off. The buggy comes with a travel bag which is a rucksack, its designed to fit into over head lockers. Its takes the buggy with the wheels on so theres no faffing around. Even for someone with a small frame like me (5ft 1) it fits comfortably on my shoulders. They have even included a rubber carry strap to make it easier to carry one handed if you didn't want to put it on your back. Not that its really needed as the whole thing weighs less than Kipper at 14lbs.
The thing I really loved about my previous Baby Jogger was how easy it was to take up and down. I am please to say this is just as easy. There is a three step process which you can do with one hand with a reasonable amount of practice.
Step 1 – Squeeze the fold button on the top of the handle bars and fold the frame forward
Step 2 – Press the little red release button under the seat
Step 3 – Pull up the 'Pull to Fold' strap in the centre of the seat which will cause the other half of the buggy to fold.
It literally takes seconds. Now you could be mistaken for thinking that a small compact, travel friendly, quick to fold buggy doesn't have any additional features. Wrong. Okay so there is no buggy bar or rain cover but you can buy these separately. However there is a a really good hood with sun visor that is SPF 50+. I also really like that there is a little window at the top so you can check in on baby while they are sleeping.
The basket is a reasonable size considering the size of the buggy itself, you could easily fit in a bag of shopping. It copes well with our gravel drive and its manoeuvrable with one hand thanks to the swivel wheels at the front. They have also included a locking mechanism to fix them in the forward position. The brake feels secure when you apply it, unlike others we have tried out.
Kipper at seven months is right at the beginning of the age range for this stroller. Its aimed at six months to around about three years. He is perfectly comfortable in it. The seat reclines enough to allow him to sleep comfortably and can be secured up and down with a clip at the back. You do need two hands to be able to put it up once the baby is in the buggy. It comes in three colours, we have the Violet (cerise) but its also available in Onyx (back) and Juniper (green/turquoise).
I really would recommend this to anyone looking for a light weight stroller. It will without doubt make our trips to the beach a lot easier in the Summer. But rather than wait till then, because I am feeling a lot less daunted. I'm going to book our first city break with both kids next Spring… Thank you City Jogger for giving us back our freedom.
Things I love
How small it is and the bag its genius. It makes it so portable it really is a game changer!
So simple to fold
The sun visor is an essential in my book
Strong five point harness, which is simple to clip into place for those – I don't want to go in my buggy moments
Washable seat covers
Things you need to know:
Dimensions Unfolded H98.8 x W45.5 x L90.9cm
Dimensions Folded H45.7 x W25.4 x L55.8cm
Weight 6.4kg (14.1lbs)
Limited lifetime warranty on frame + 1 year warranty on textiles
You can find out more about the City Tour on the Baby Jogger website including YouTube clips and where to find your nearest stockist.
Retails at £249.99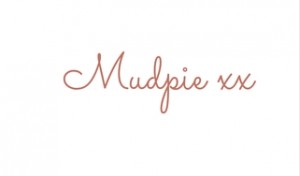 If you've liked this post please follow me on my social media channels:
Mudpie Fridays: Twitter | Instagram | Facebook | Pinterest |LinkedIn
This is a collaborative post, we were given a Baby Jogger City Tour for the purpose of this review, all opinions are my own.
Linking up with #TriedTested and #BloggerClubUK