Blade & Rose Review – You have probably heard me moan before about the difference between boys and girls clothing. I feel as though there is a real lack of bright colours in the boys clothing market. I don't want to dress either of them in a constant stream of navy, brown and khaki. This means I am always on the look out for new brands to try out the more colourful the better. So when I was approached by Blade & Rose to help spread the word on their new range of colourful tops to go with their leggings I was instantly interested.
As Kipper is a Rainbow Baby I opted to try out the new Rainbow set. Hes also a very chunky baby so I was a little worried that the 6-12 month leggings wouldn't fit having tried some before from other brands. Yet the Blade & Rose ones have loads of room and are super stretchy so perfect for his chunky little legs. They are also not tight round the ankle so I don't have to worry about cutting off his circulation.
They were very easy to get on and off unlike the others I tried which have only ever been worn once. These I can see me using loads. Made predominately from cotton both the top and leggings are so soft against Kipper's skin.
I love that they give him the freedom of movement he needs at the moment. There is something so adorable about that little bottom crawling around with the raincloud.
Hes also very broad and tubby around the belly area at almost 10 months we opted for the 9-12 month size in the top. Although it fits him it is a little snug so I think I would probably buy the next size up. I think this is predominately because of his body shape and I need to do this with a number of other brands too. This does not detract from the obvious quality and bright colours of this top. I have washed them both a couple of times and they have not faded, being specifically designed to be durable and to wash well.
Things I love: (Other than the obvious quality and how cute Kipper looks in his outfit.)
The company was founded by Amanda Peffer while on maternity leave. Where possible I like to spend my money supporting mumprenurs and British family businesses.
There are so many designs to choose from, all of them brightly coloured and there are even a few unisex designs. I have my eye on some zap leggings for Monkeys up and coming Superhero party
The range is expanding and also includes fleece lined hoodies, socks, bibs and the sweetest bobble hats. All of which you can mix and match
Some designs go up to 4 years I am slightly gutted that Monkey is now a little big for them and wish I had found them before now. I will be making other purchases and have my eye on a pair of leggings for Kippers first Birthday with the number one on the bottom!
The lovely people at Blade and Rose have given my readers the chance to win their choice of the Rainbow Top, Pineapple Top or Oheo Owl Top with matching leggings. Available in sizes 3-6 months, 6-9 months, 9-12 months, 12-18 months and 18-24 months with an RRP of £12.95. Leggings are available in sizes 0-6 months, 6-12 months, 1-2 years, 2-3 year and 3-4 years with an RRP of £10.00. Please enter by the Gleam application below and note the T&Cs.
Blade & Rose Top & Leggings Giveaway

Competition is open to residents of UK aged 18 or over
There is no cash alternative offered
The winner will be drawn at random and receive their choice of top and leggings from the ones mentioned above subject to availability.
The competition will close on 27th March at 11.59pm, the winner will be notified through Twitter
The Winner will be asked to provide an email address and full postal address
If you can not wait then you can also purchase Blade and Rose items through the Blade & Rose website, Amazon and Not On The Highstreet. I have some other giveaways running at the moment so please check them out in the Blog Giveaways Page above.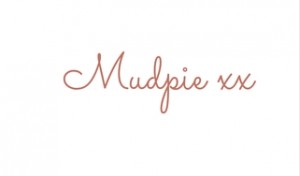 If you've liked this post please follow me on my social media channels:
Mudpie Fridays: Twitter | Instagram | Facebook | Pinterest | LinkedIn
We were given the Rainbow leggings and top for the purpose of this review all words and opinions are my own.