There are baby essentials and baby essentials. If you are a parent reading this then you know what I mean, those things which we all like to think we need but actually don't. I have lost of track of things we have brought for Monkey and Kipper under the banner essentials to find we have hardly ever used them. However a changing mat would definitely fit as an essential, something you use several times a day for anything up to three years. With Monkey we went through quite a number of changing mats as they would split on the ends or down the sides. Kipper is only ten months old and we have already replaced the ones we had downstairs. So when we were contacted by a French company Lilikim to review their new revolutionary changing pad Sofalange, which is designed to enhance the bonding experience between parent and baby, we of course said yes.
Unlike others in the market this pad has an inclination which means Kipper can look directly at me rather than at the ceiling. Meaning I can engage him a lot better, keeping his interest while changing him.
Things I love
Its much thicker than you standard changing mat and so by definition more comfortable for Kipper
Kippers not a fan of being laid down flat so the angle is more preferable, especially when he's contracted a cold and is all snotty. Thankfully neither of the boy have had reflux but if they did then I can see this helping too.
The cover is super soft and because it goes over the whole mat you don't have to worry about it becoming unattached like the ones with the mats. Plus theres no chance of Kipper catching himself on the velcro at the top which has happened with other changing mats
The cover is very easy to get on and off, ideal if you need to whip if off because of an explosion – I can do it with one hand quite easily.
The pad itself is very easy to clean as it comes with a plastic cover

Things I am not so keen on
We have a changing table with a lip on it which still at the moment is enough for Kipper not to be able to roll off and onto the floor. Instead he has to sit up and then use it as a support to push off from. Yes he has tried this on countless occasions! As the Lilikim Sofalange mat is thicker it does mean that he can roll straight off as is above the lip of the table. The side support doesn't stop him but then he's ten months old and a lot stronger than a newborn.
Of course if you were using the mat on the floor then it wouldn't be a problem. I can really see the benefit of this mat for younger babies and newborns as the angle does help. I can not comment on the durability as we have only been using for a couple of weeks but the plastic cover is not tight on the foam. Meaning that it should cope with the movement of putting Kipper on and off the pad.
Price wise I do think its on the expensive side with an RRP of £49.99 but can see the benefit when they are younger, and if you look at price per use its probably one of the best value things you can buy. The cover costs £14.99 and is available in grey, cream and pink viscose or they have a taupe cotton option. You can buy yours online from Amazon.
The lovely people at Lilikim have given my readers the chance to win one of the Sofalange changing mats with their choice of cover. Please enter by the Gleam application below and note the T&Cs.
Lilikim Sofalange Changing Mat & Cover

Competition is open to residents of UK aged 18 or over
There is no cash alternative offered
The winner will be drawn at random and receive a Sofalange changing mat and their choice of cover – subject to avaliability
The competition will close on 19th April at 11.59pm, the winner will be notified through Twitter
The Winner will be asked to provide an email address and full postal address
I have some other giveaways running at the moment so please check them out in the Blog Giveaways Page above. Good Luck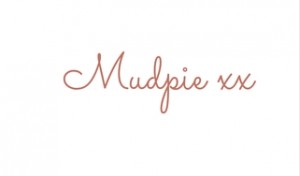 If you've liked this post please follow me on my social media channels:
Mudpie Fridays: Twitter | Instagram | Facebook | Pinterest | LinkedIn
We were given a Lilikim Sofalange Changing Mat and Cover  for the purpose of this review all words and opinions are my own.