The Best Place for Bluebells in Sussex: I'm a little photo mad! If you hadn't already guessed from in Instagram feed I love to take pictures of the boys and flowers. I try to take one in the bluebells, rape seed fields and poppy fields each year. Last year the day before I was due to go into hospital to have Kipper I visited Wakehurst in an effort to get him moving. It's pretty hilly so I thought the prefect place. It didn't work! But what I did discover was loads of bluebells. Not only that but you were free to walk amongst them  and it was a lovely quiet spot. Perfect for taking photos, by the way this post is photo heavy – sorry!
The Bluebells
So this year we set off on Easter Monday to visit them again and get some pictures. The best place for the bluebells is down past the millennium seed bank as you walk into the little wooded area they are like a blanket of blue stretching out in front of you. Between the bluebells there are white silver birch trees which makes a lovely contrast.
The Play Areas
Unfortunately this year areas had been trampled on. Last year this wasn't the case and we had visited quite a lot later. They seek to have a long season compared to the ones up the top of our road! Of course there are other attractions other than just the bluebells. This time we explored the new play area – Tree Trunk Trek which we didn't get to last time.
It's probably the best natural playscape I have come across for some time. To get to it you follow wicker arches and stepping stones up the side of a small hill. Monkey thought it was great playing follow my leader. On the first level there are a couple of platforms where families has set up camp for picnics and a wooden climbing wall. It was pretty high so I did wonder if Monkey was able to cope with it. He proved me wrong and was really proud of himself and went on to do it several times. There are two other levels which require the same amount of balancing and jumping around.
He loved it and although it was busy he still managed to work himself around the course with not too much problem or needing to wait for other children. It's not set up really for children younger than five. But Wakehurst itself has a number of things to keep little ones entertained which I wrote about last time we visited.
The other parts of the garden
The Rodehenrons were also out and looking lovely so we stopped to have some photos taken. Looking back on the photos of him last year I really notice a difference as to how much he has changed and grown up. He is very much a little boy now. He also likes to borrow my camera which meant I then lost it for the rest of the day while he practiced.

Things you need to know:
Address – Ardingly, West Sussex, RH17 6TN
Lakehurst is open every day of the year apart from Christmas Eve and Christmas Day, opening times vary depending on the time of year you can find details here. The mansion is sometimes closed for private events such as weddings, so if you want to make sure it is open on the day you visit you may want to call ahead to check – 01444 894071
At the moment you can not buy tickets online, as mentioned National Trust members are only required to pay for parking, children under 16 are free, as are either Friends of Wakehurst or Friends of Kew members. Adults are £12.50 and parking is £10 for the day.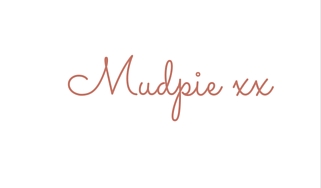 If you've liked this post please follow me on my social media channels:
Mudpie Fridays: Twitter | Instagram | Facebook | Pinterest | LinkedIn
The Best Place for Bluebells in Sussex